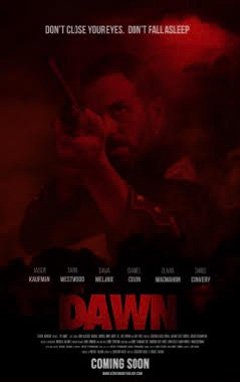 By Dawn
(USA)
12:00 PM
Director: Michael Galvan & Sebastien Bazile
A former Marine suffering from PTSD teaches his family the act of warfare as a mysterious black cloud appears in the sky and the deadline for an unknown invasion approaches.
Former marine Kenneth lives a quiet life in suburban New York with his family, but that world is shattered when one morning, a large black cloud has taken over parts of the sky, creating mass panic throughout the world. As the government advises everyone to stay indoors, NASA experts work diligently to determine the origin of the cloud. As the family tries to maintain a sense of normalcy, what unfolds throughout the day confirms this mysterious threat endangers everything Kenneth cares form as he uncovers a harrowing truth that threatens life as he knows it.

Feb 26th, Regal Cinemas LA LIVE
R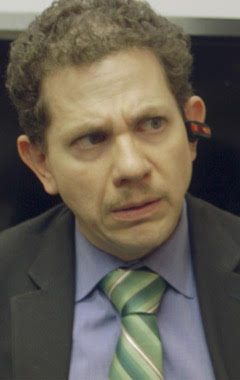 Crutches
(USA)
1:30 PM
Director: Nick Santoro
Colin Freidberg has just been released from prison after serving four and a half years of a lifetime sentence for a murder he didn't commit. Recently discovered DNA evidence has exonerated him from the case and now he must begin his life over. Colin reluctantly moves back into his childhood home with his ailing mother, Margaret, takes a job at the local mall offered by a lifelong friend, Phillip, and finds himself working his way back toward happiness and love in the most unconventional way.

Feb 26th, Regal Cinemas LA LIVE
R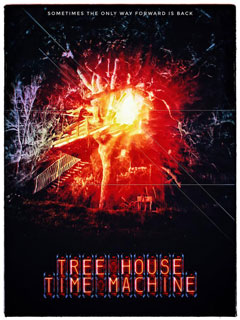 Tree House Time Machine
(USA)
3:00 PM
Director: Alan Ritchson
SHORTS PROGRAM 26A
An eager 12 year old boy and his friends secretly travel back in time to unravel the mystery of his mother's untimely death.
SHORTS PROGRAM 26A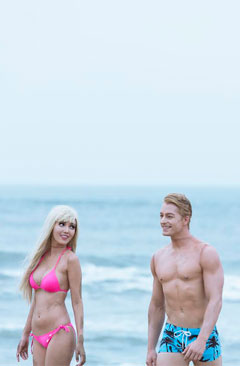 A Doll's Hug
(Taiwan)
3:00 PM
Director: Rob Chihwen Lo
SHORTS PROGRAM 26A
Domestic violence, school violence, and societal violence continually challenge and threaten the Taiwanese teenage boy, XiangYu.
He seeks to escape from the undesirable reality and take shelter in his imaginary Barbie doll world. However, the relief is impermanent…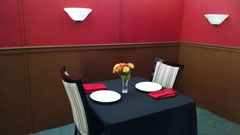 Just Another Meal
(USA)
3:00 PM
Director: Nick Kitchens
SHORTS PROGRAM 26A
When a couple meets for dinner to discuss their impending divorce, it turns out to be anything but just another meal.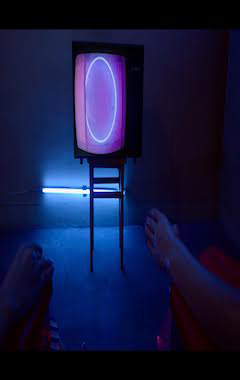 Bioroid
(China)
3:00 PM
Director: Wang Haonan
SHORTS PROGRAM 26A
Two Bioroid girls trapped in a recurring reality and facing unknown destiny.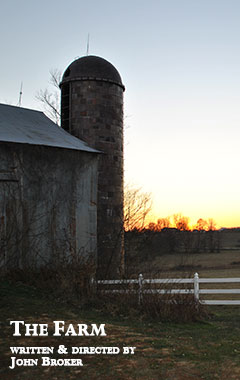 The Farm
(USA)
3:00 PM
Director: John Broker
SHORTS PROGRAM 26A
After years away, John reluctantly comes back to help on his family farm, but is soon reminded why he left.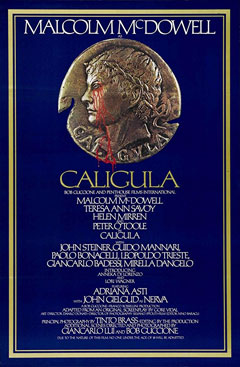 Mission Caligua
(Germany)
4:30 PM
CALIGULA Documentary and Press Event
Caligula Director: Tinto Brass
Documentary Director: Alexander Tuschinski

Feb 26th, Regal Cinemas LA LIVE
Unrated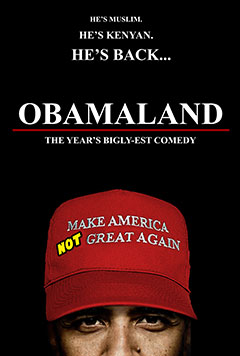 Obamaland
(USA)
5:30 PM
Director: Greg Bergman
In the wake of the newly-elected President Trump's tragic fall from the balcony of Trump Tower, Barack Obama declares himself "President-For-Life".
By 2040, in a gunless, godless America renamed "Obamaland", a ragtag group of patriotic "Trumpublikans" plot to take their country back once and for all, in this comedy feature.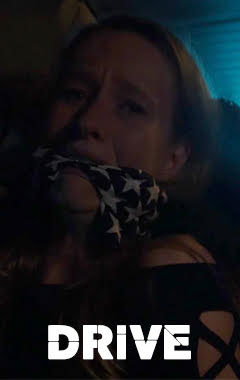 Drive
(USA)
7:30 PM
Director: Imani Shkur
DRAMA SHORTS 26B
Kelly a struggling actress decides to take her first ride-share to decide if she wants to work for the 'Drive' app, ...and ends up having to kill her driver.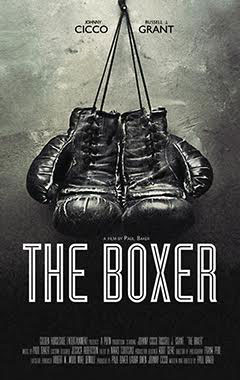 The Boxer
(USA)
7:30 PM
Director: Paul Baker
DRAMA SHORTS 26B
A down-on-his-luck ex boxer struggles with the lingering effects of a winless career. Five years after retiring from a 0-42 career, 'The Boxer' finds himself in a self-imposed rut. When his Irish manager forces him back into the world, he's faced with his toughest fight yet. This comedic-drama is a love letter to never getting up on your dreams, no matter how far you fall.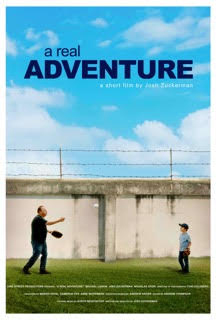 A Real Adventure
(USA)
7:30 PM
Director: Josh Zuckerman
DRAMA SHORTS 26B
Jack visits his Father in prison and struggles to find peace with their strained relationship. In the face of his Father's characteristic big scheme ideas and unfounded optimism, Jack might just say the things he's always wanted to say.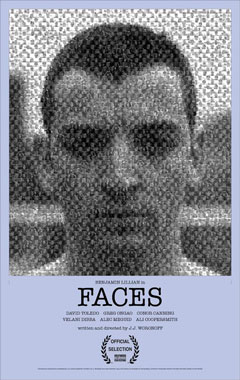 Faces
(USA)
7:30 PM
Director: J.J. Woronoff
DRAMA SHORTS 26B
Tom is a disillusioned research analyst with a secret life – playing high-stakes, illegal poker. When a fellow analyst threatens to expose his secret, Tom begins a surrealistic journey jumping in and out of the bodies of several people connected to one deadly game.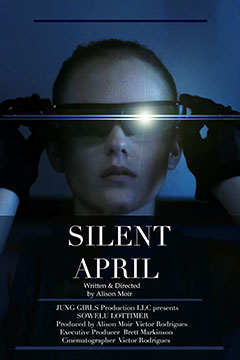 Silent April Short Film
(USA)
7:30 PM
Director: Alison Moir
DRAMA SHORTS 26B
A young withdrawn teen, navigates her world by relying on non verbal communication with her stoic and consumed parents.
April tries her best to go unnoticed, but catches the attention from class heartthrob, as we realize her withdrawal is due to being bullied, not only by her peers but also by her teachers.
Breaking Brooklyn
(USA)
8:15 PM
Director: Paul Becker
12 year old boy with a passion for dance, and his brother are rescued from the streets by an old showman who takes them to meet his estranged former dancing partner.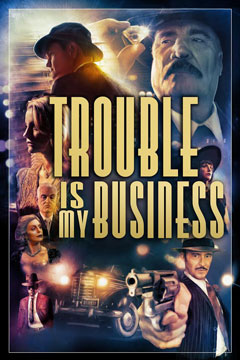 Trouble Is My Business
(USA)
10:00 PM
Director: Thomas Konkle
Ruined in the public eye and shunned by the law, private investigator Roland Drake (Tom Konkle) meets a dark-haired beauty desperate to hire anyone who can locate her missing family members. In 1940s Los Angeles where corrupt cops rule the city, and moral lines are anything but black and white, trouble is Roland Drake's business… and business is good.