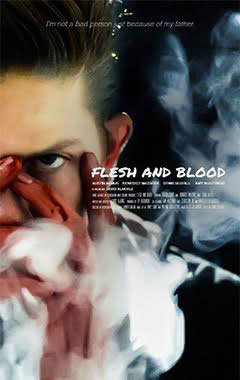 Flesh and Blood
(USA)
11:00 AM
Director: David Alvarez
The infamous son of a convicted serial killer, is alienated from the rest of the world after he's accused of aiding in his father's crimes. Upon discovering a club of outcasts, he finds the one way he can put an end to his crippling isolation is to become what he has fought his whole life not to be… exactly like his father.
Flesh and Blood is a neo-noir about alienation, identity, …and the darkness that consumes when living in someone's shadow.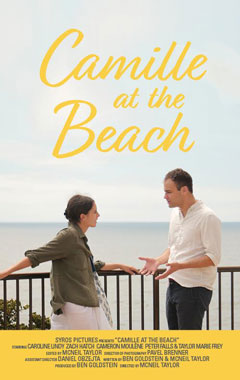 Camille at the Beach
(USA)
12:00 PM
Director: McNeil Taylor
DRAMA SHORTS 24A
Over the course of a seemingly idyllic holiday weekend, a young woman and man negotiate the boundaries between love and friendship, while outside forces threaten the placid veneer of their ambiguous relationship. Along the way, we encounter SoCal surfers, dance parties, and a potent mixture of Klonopin and white wine, which come together in a perfect storm of questionable decisions. Finally, repressed desire erupts to the surface and the conflict between words and actions comes to a head. Filmed on location in Laguna Beach and Los Angeles, this short film features a cast of up-and-coming young actors who have appeared in popular TV series such as "Casual," "Foursome," and "Roadies."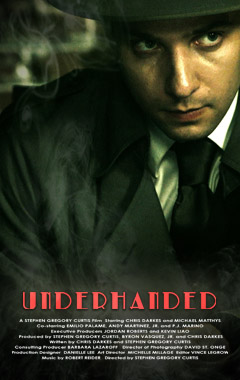 Underhanded
(USA)
12:00 PM
Director: Stephen Gregory Curtis
DRAMA SHORTS 24A
A young boy who was shielded from the criminal underworld by his father, a rising mobster, witnesses the assassination of his dad by gangsters in Atlantic City. These mobsters flourish after seizing his dad's bootleg operation and expanding it to Chicago. Now a young man, he vows revenge. After receiving tip, he tracks them down to a local speakeasy. Apprehensive, but determined, he decides to risk his life by confronting the murderers at their nightly poker game.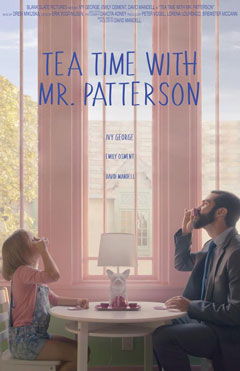 Tea Time with Mr. Patterson
(USA)
12:00 PM
Director: David Mandell
DRAMA SHORTS 24A
Starring Ivy George from "Big Little Lies" and Emily Osment from "Hannah Montana" & "Young and Hungry".  This film explores the relationship between a girl and her mother. 
Filling the void of her absentee father, Lucy finds solace in her relationship to her imaginary friend Mr. Patterson. Only when she remembers her father for who he truly was, can Lucy finally move on.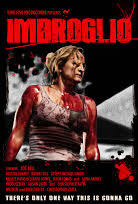 Imbroglio
(USA)
1:00 PM
Director: Christopher Zatta
DRAMA SHORTS 24B
Imbroglio is a short action film starring Zoë Bell in which two warring groups of criminals meet to exchange hostages, each side unaware that the other harbors a deadly secret. On one end, Kyle wants his brother back. On the other, David wants to free his girlfriend. ANNA (Zoë Bell), is fueled by a history of bad blood, and just wants revenge.
As their standoff unfolds, the prisoner swap escalates into all out carnage and everything goes south for everyone
"You do not cast Zoë Bell and not let her get into a melee. So no sooner has she entered through a back window as she gets into a quick but gruesome knife fight…"
HRIFF AWARD WINNER - BEST ACTION SHORT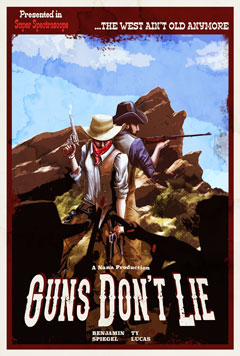 Guns Don't Lie
(USA)
1:00 PM
Director: Benjamin Spiegel
DRAMA SHORTS 24B
A throwback to the classic westerns with a modern day twist. Two friends, Sam and Patrick, decide to revive the days of the old west. Sam has an unfortunate disability caused from a brain aneurism that deprives him of the ability to recognize people's faces. Patrick is a stoic but loyal friend who supports Sam. They both dress up as cowboys and hold up a train to get revenge on a megalomaniac tycoon who is the cause Sam's brain trauma. Things get complicated when they run into a crooked sheriff, an eccentric hermit and an angry former girlfriend.
People's Choice Award Nominee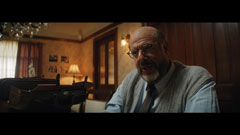 Killer Black
(USA)
1:00 PM
Director: James Berry
DRAMA SHORTS 24B
Starring Fred Melamed (FARGO, A SERIOUS MAN) and Will Brittain (KONG: SKULL ISLAND, EVERYBODY WANTS SOME!), KILLER BLACK is the story of a Pulitzer-prize winning and famously reclusive author who gets an unexpected knock at the door...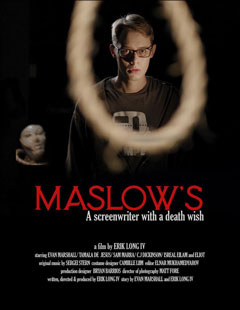 Maslow's
(USA)
2:00 PM
Director: Erik Long IV
GENRE SHORTS 24C
A suicidal millennial learns the value of self-forgiveness after a run-in with a homicidal maniac.
A horror film about a suicidal screenwriter who blames himself for his mother's death. After a failed suicide attempts, Ethan receives an anonymous text inviting him to Maslow's, an underground weapons warehouse. Not soon after he wakes up in a dungeon to competes in Maslow's Deadly Trials with three strangers. Each trial features a new way to die and a new victim.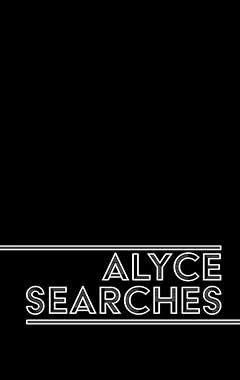 Alyce Searches
(USA)
2:00 PM
Director: Lawrence Le
GENRE SHORTS 24C
After picking up a lead to her long lost sister's whereabouts, ass-kicking Alyce goes knocking down doors at a seedy establishment deep in the city. Garnering help from a happy-go-lucky stripper, Alyce is confronted by an angry Santa Claus, a pair of well-dressed thugs, and a vile Spanish speaking lunatic.
Inspired by classic martial arts action films, current franchises, and video games, this ongoing tale is a "slice of life"- meaning Alyce's 'life' is in danger of being 'sliced' by the baddies.
People's Choice Award Nominee

Feb 24th, Regal Cinemas LA LIVE
R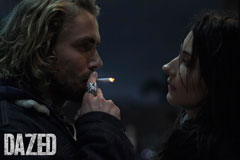 Dazed
(USA)
2:00 PM
Director: Jason Herring and Ezra Spurrier
GENRE SHORTS 24C
Dazed is the story of one young man's struggle between the nightmarish world of addiction, his music and the woman who forces a choice. Inspired by Nikki Palomino, award-winning author of the "Dazed" novel series.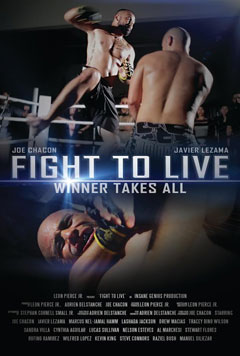 Fight To Live
(USA)
2:00 PM
Director: Leon Pierce Jr.
GENRE SHORTS 24C
A Short film premiering at HRIFF 2018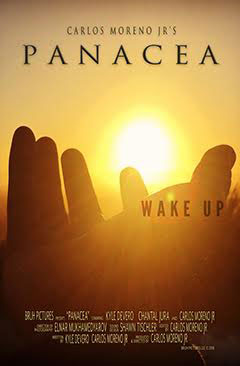 Panacea
(USA)
3:00 PM
Director: Carlos Moreno Jr.
SHORTS PROGRAM 24D
Los Angeles, 2024, Ayden, a starving Hollywood artist, has come to an unimaginable, painful lifetime decision; he needs the support of his closest friends to overcome his dilemma but before he departs, Ayden's inner spirit awakens and shares gifts with humor, love, and memories so his friends too can wake up. Emotions arise.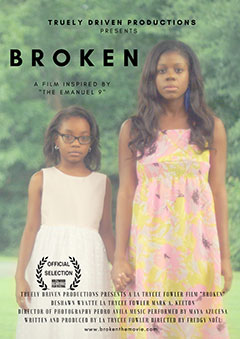 Broken
(USA)
3:00 PM
Director: Fredgy Noël
SHORTS PROGRAM 24D
A massacre by two white men in a small Southern town, changes the lives of a young African-American boy and girl. The young boy- Ray- becomes bitter and angry towards the world and the young girl- Nori- the only one who saw the killers, has vivid recurring nightmares. As the sole survivors, raised by Nori's parents, all they have is each other. Ten years later they come face to face with one of the murderers. Tragedy strikes again when another life is taken.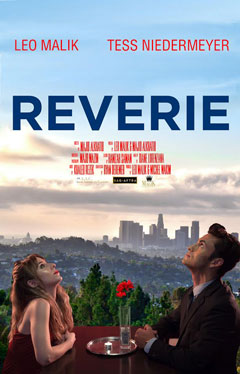 Reverie
(USA)
3:00 PM
Director: Majid Alkhatib
SHORTS PROGRAM 24D
Ali Sharif is a young actor who struggles in his career as a result of racial problems. With tensions rising high due to the political climate of the United States, Ali ceases to pursue his dream and he becomes a casting director to prevent other young actors from experiencing the same hardships that he went through. The heart of the story is a journey about a young man, who dedicates himself to help others avoid injustice.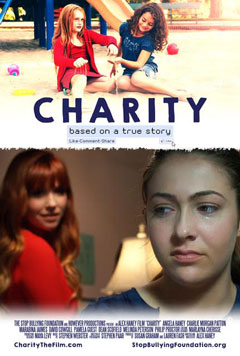 Charity
(USA)
4:00 PM
Director: Alex Haney
FAMILY SHORTS 24E
the story of Katherine, a high school student trying to fit in with a group of girls, led by a queen-bee mean girl – who Katherine thinks is her best friend. As Katherine realizes that she is being abused, she breaks away from her "friend" and starts a charity for underprivileged kids. When she finds success with her charity, the queen-bee bully tries to disrupt Katherine's happiness and does the unthinkable – she sends her a death threat on social media. Crashed by fear and uncertainty, with her parents and the school administrators unable or unwilling to help, Katherine must find the strength to stand up for herself.
HRIFF AWARD WINNER - BEST FAMILY SHORT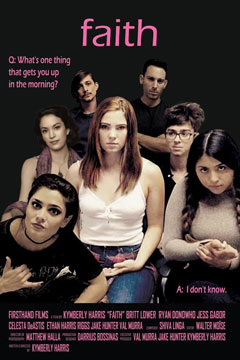 Faith
(USA)
4:00 PM
Director: Kymberly Harris
FAMILY SHORTS 24E
FAITH is a character driven dark comedy inspired by the lives and struggles of real teenagers recovering from drug and alcohol abuse in a psych ward. Under the direction of writer/director Kymberly Harris, this young all star ensemble uses method acting techniques to bring their characters to life. The result is an edgy, current, and heartwarming human story exploring how broken people can find their way back to trust in life and in each other.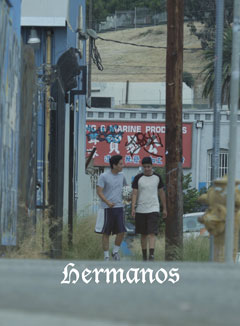 Hermanos
(USA)
5:00 PM
Director: Timur Bootzin
DRAMA SHORTS 24G
Set in an unforgiving neighborhood in Los Angeles, "Hermanos" is the story of Juan and Mateo, two childhood friends whose older brothers are the leaders of rival street gangs. "Hermanos" is about the struggle to maintain a friendship, while staying true to your "familia".
HRIFF AWARD WINNER - BEST NEW FILMMAKER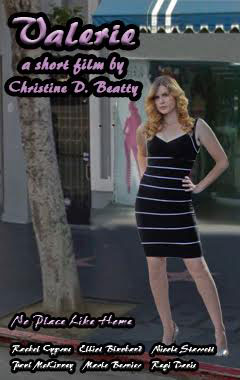 Valerie
(USA)
5:00 PM
Director: Christine D. Beatty
DRAMA SHORTS 24G
Molested by her stepfather and unable to rely on her alcoholic mother, 17 year old Valerie decides to flee to Los Angeles. Her boyfriend Brian tags along as her protector, but nothing can save her from the sleazy reality of underworld Hollywood. When even a porn model agency turns her away as a juvenile, she does as she sees other minors doing and starts turning tricks. Unable to protect or provide for her, her boyfriend sinks into drugs and meets a violent end.
Can Valerie find safety before the street claims her too?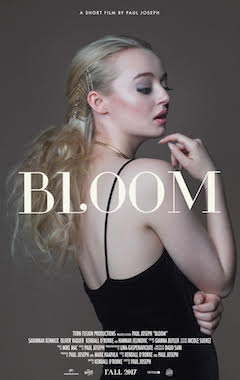 Bloom
(USA)
5:00 PM
Director: Paul Joseph
DRAMA SHORTS 24G
Bloom follows Annabelle, an inexperienced model, during her first professional shoot. Though young, she possess untapped potential that captures the interest of Jean, a well-known fashion photographer. Everything seems to be going smoothly until Jean's assistant, Olivia, arrives at the studio. As Olivia questions Jean's decision to shoot a model of Annabelle's caliber, Annabelle's confidence takes a hit. How far will she allow herself to be pushed in order to prove her worth?
HRIFF AWARD WINNER - BEST ACTRESS in a Short Film (Savannah Kennick)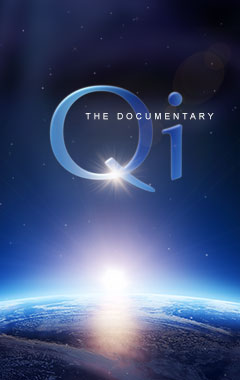 Qi
(USA)
6:15 PM
Director: Dennis Ho
"Qi" is a documentary short that demystifies the eastern concept of energy known as Qi (chi) As a primer, this program identifies the various properties of Qi and its empowering effects on the human physiology.
HRIFF AWARD WINNER - BEST SHORT DOCUMENTARY

Feb 24th, Regal Cinemas LA LIVE
PG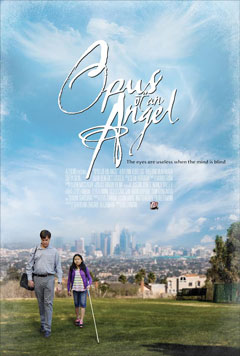 Opus Of An Angel
(USA)
7:00 PM
Director: Ali Zamani
When a suicidal man finds a blind girl lost and wandering the streets of LA, he is torn between getting her home safely and keeping his appointment with death.
A successful cardiologist has a chance encounter with Maria, a blind girl who is lost in the city. Their journey is wrought with many obstacles. As they get closer to their final destination, Stephen's frozen heart becomes thawed by Maria's warm charisma.
Along the way she effortlessly begins opening his eyes to the boundless beauty of the world and that his life still has value.
HRIFF AWARD WINNER - BEST DRAMA FILM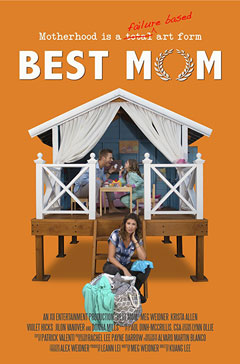 Best Mom
(USA)
8:30 PM
Director: Kuang Lee
Desperate to have a better connection with her daughter, Addy signs up for an Improv class taught by her husband's ex-girlfriend Casey (Krista Allen). As she thinks her life can't get any worse, Addy's own mother (Donna Mills) hires her childhood crush (and adult nemesis) as her new supervisor at the family business.
Addy discovers that both Improv and motherhood are failure-based art forms, …and she discovers the joys of failing up.
HRIFF AWARD WINNER - BEST FAMILY FILM
HRIFF AWARD WINNER - BEST SUPPORTING ACTRESS (Donna Mills)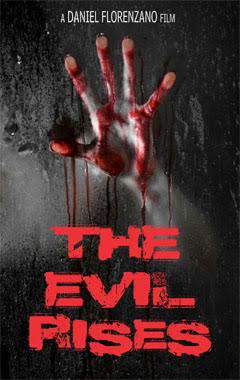 The Evil Rises
(USA)
10:00 PM
Director: Daniel Florenzano
A group of friends discover an ancient statue housing an Evil Spirit that enslaves them into the collecting of human blood. Blood is needed for the Spirit to come back to life and rule the world. It's up to a detective, a priest, and a pizza boy to infiltrate that groups' sinister compound and banish the Evil Spirit from the Earth before it's too late.
The Evil Rises stars Bailey La Flam, Michael Glauser, Julian De La Mora, Alec Lobato, Joe Paulson, and Ed Hollingsworth.
People's Choice Award Nominee
HRIFF AWARD WINNER - BEST HORROR FEATURE FILM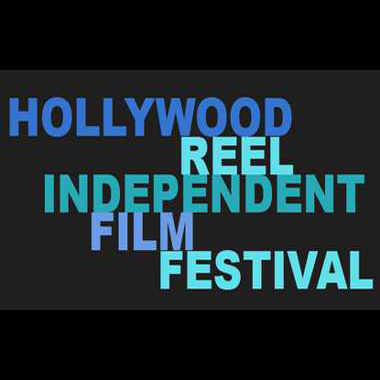 Saturday Night Reception Event
9:00 PM
Celebrate the first week of screenings at LA LIVE with our HRIFF Saturday Night Event.
The HRIFF Saturday Night Reception Event takes place in Downtown Los Angeles near LA LIVE.
Have drinks and socialize in downtown Los Angeles.
Meet your fellow filmmakers and have fun and drinks after a day full of film screenings.
A fun-filled social event not-to-be-missed!

Feb 24th, Venue To Be Announced