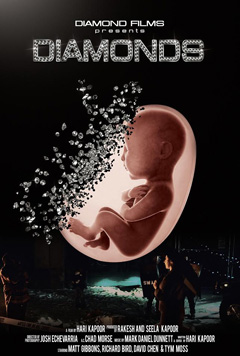 Diamonds
(USA)
5:00 PM
Director: Hari Kapoor
DRAMA SHORTS PROGRAM 22
Diamonds is a unique action-thriller set in the near future, that touches on timely issue of failing health care. Imagine a world where the entire health care system has collapsed. With chips linked to our health records, procedures are expensive and insurance companies mooch off the poor. A poor pregnant couple with insurance that won't cover their pregnancy, now risk losing their unborn child. Joe fights to save his wife and baby from the hopeless world where he's fallen victim. This film asks the question: Is our health care system a fraud?

Feb 22nd, Regal Cinemas LA LIVE
PG-13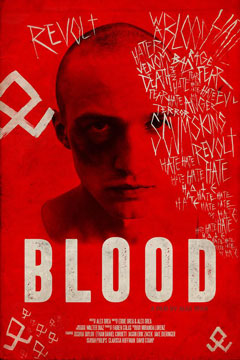 Blood
(USA)
5:00 PM
Director: Alex Orea
DRAMA SHORTS PROGRAM 22
In 2028, mass division and fear sweep the nation as the US has fallen under a radicalized hate movement. AYDEN, a conflicted white supremacist gang member is tested and must face the consequences when his friendship with a black teen is discovered. He must make the choice to conform or to leave behind the ideology he once strongly believed in. Blood is a powerful story that reflects the current political climate with a message that is thought provoking and enlightening for an audience. "We all bleed the same color."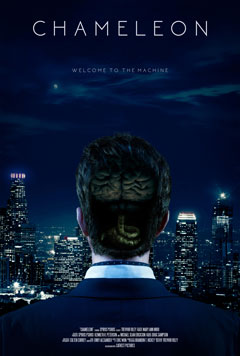 Chameleon
(USA)
5:00 PM
Director: Trevvor Riley
DRAMA SHORTS PROGRAM 22
Unable to fit into the corporate machine, a desperate man is willing to do anything to make his dreams of power a reality, even if it means losing himself completely.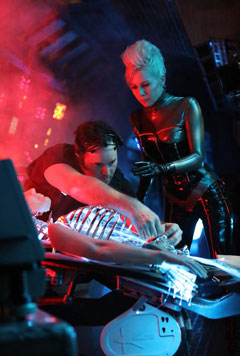 Closer
(USA)
6:00 PM
Director: Gigi Edgley & Jed Luczynski
DRAMA SHORTS PROGRAM 22B
At the edge of the universe...love finds a way.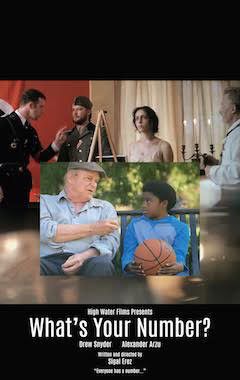 What's Your Number?
(USA)
6:00 PM
Director: Sigal Erez
DRAMA SHORTS PROGRAM 22B
"Whats Your Number" is a historical drama about the unlikely friendship between a Holocaust survivor and and African-American boy. The two meet at the park when the boy's mother is late picking him up due to a traffic accident with a racist truck driver. The survivor stays with the boy at the park until the mother comes to pick him up. During those four hours, the survivor shares with the boy his survival story from the concentration camp. At this moment, we go to a flashback and see how on the last day of the war, the survivor's sister saved them both.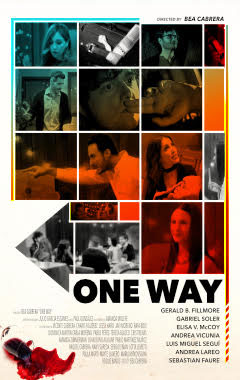 One Way
(SPAIN)
6:00 PM
Director: Bea Cabrera
DRAMA SHORTS PROGRAM 22B
Cesar is coming back for a reunion after spending a year abroad. His friends have moved on without him and his fears of displacement become present as they constantly remind him of what he has missed. Is moving on is accepting that we can't be everywhere at the same time?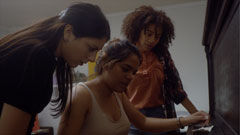 Pay Attention
(USA)
6:00 PM
Director: Tiffany Kim Hoa Stevens
DRAMA SHORTS PROGRAM 22B
Three siblings come home and find an alarming note from their parents. "Pay Attention" captures the adrenaline, anxiety and chaos of a scattered household forced together. With multiple conflicting personalities, and ways to reason, the girls must combined their logic, emotion and intuition in order to progress to the next unknown stage of their life.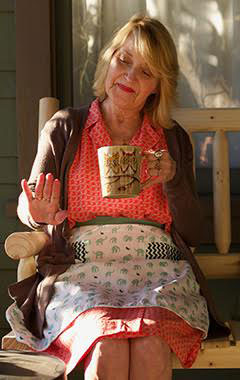 The Porch
(USA)
6:00 PM
Director: Ashleigh Nichols
DRAMA SHORTS PROGRAM 22B
A peek into the lives of Simon and Linda, a average senior married couple, that share an unconventional past-time.
The Porch is a story about the lengths we go for those we love.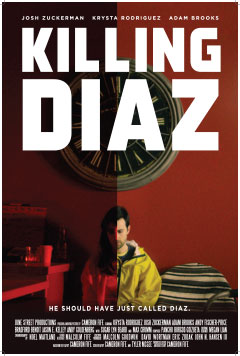 Killing Diaz
(USA)
7:00 PM
Director: Cameron Fife
When Joe is kicked out of his apartment, he moves to San Francisco to get a fresh start. The night before he goes he sleeps with Diaz, an upstairs neighbor, and tells her he's in love with her in order to seal the deal. Things don't go well in San Francisco and just three days later he is back in LA. His friends implore him to reach out to Diaz, but he can't be bothered. It's decided that instead of telling her the truth and breaking her heart, a much better remedy to the situation…is to Kill Diaz.
HRIFF AWARD WINNER - BEST COMEDY FILM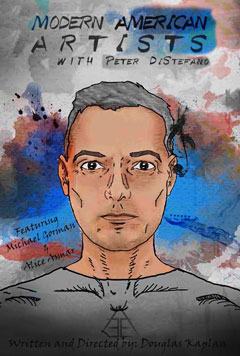 Modern American Artists
(USA)
8:30 PM
Director: Douglas Kaplan
Rockstar Guitarist, Military Veteran Peter DiStefano searches his home city of Los Angeles,CA For modern American artists.  He collaborates with the artists he meets creating new bodies of works musically while they create new works in their own artistic mediums.  During this experience, The audience is introduced to modern American artists in The United States today from in story itself all the way to the original Music & Animation created for the film.
HRIFF AWARD WINNER - BEST DOCUMENTARY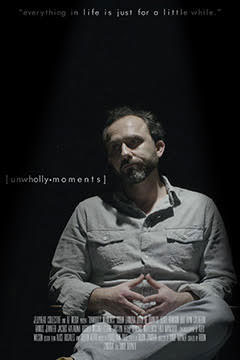 Unwholly Moments
(USA)
10:00 PM
Director: Andy Carrillo
A peer into a particular time in Rod's life. A series of moments that most people wouldn't talk about, but if they did, they might just make a connection. Thankfully, everything in life is just for a little while
HRIFF AWARD WINNER - BEST ACTOR (Robin Zamora)