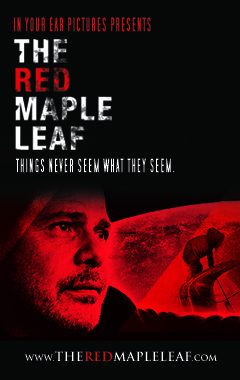 The Red Maple Leaf
(Canada)
12:00 PM
Director: Frank D'Angelo
Daughter of U.S. Ambassador is snatched from under the nose of her Secret Service detail in Ottawa. While the American authorities search for answers with pressure coming at them from every side. Canada and USA fight over jurisdiction, while seasoned RCMP veteran Alfonso Palermo puts everything aside to find her. Starring: James Caan, Robert Loggia, Martin Landau, Paul Sorvino, Kris Kristofferson, Mira Sorvino, Doris Roberts. This was the last film that Robert Loggia and Doris Roberts appeared in.

Feb 23, Beverly Hills Music Hall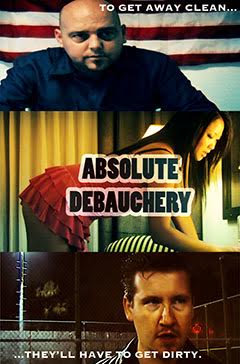 Absolute Debauchery
(UK)
2:15 PM
Director: Chris O'Neill
In this fast paced LA Neon Noir black comedy, two small time criminals lose $60k of their ruthless boss's money on a card game, forcing them to go on the run through LA's increasingly bizarre - and dangerous- criminal underworld.   Filled with salty banter, high stakes tension and an array of colorful characters, ABSOLUTE DEBAUCHERY is a thrilling mix of drama, jet black comedy and tension.

Feb 23, Beverly Hills Music Hall
R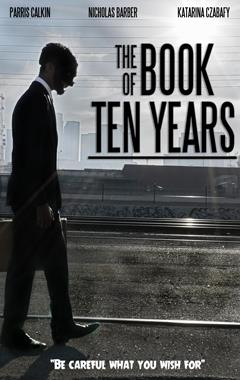 The Book of Ten Years
(USA)
3:45 PM
Director: Juan Raymundo Ramos
"The Book of Ten Years" is a narrative feature film that highlights a young homeless orphan, Parris Calkin, with hopes of surviving the streets of Downtown Los Angeles with absolutely no resources. During the final will of Notary Anderson Cain, Parris was given a mysterious book from his deceased father and was told not to open it by all means. Until, he realizes that the book has extraordinary abilities like no other.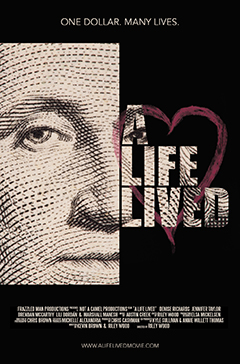 A Life Lived
(USA)
5:00 PM
Director: Riley Wood
The story in the life of a single dollar bill and the many lives it impacts along the way.

Starring: Denise Richards (Wild Things, Super Troopers), Jennifer Taylor (Two and a Half Men), Brendan McCarthy (True Blood), Lili Bordan (Battlestar Galactica: Blood and Chrome) and Marshall Manesh (How I Met Your Mother, The Brink, True Lies)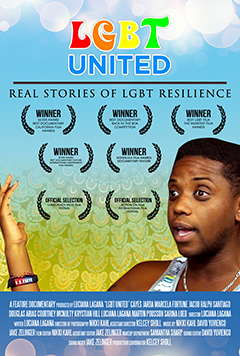 LGBT United
(USA)
6:30 PM
Director: Luciana Lagana
SHORTS PROGRAM 23A
LGBT UNITED is a social impact feature documentary written, hosted, directed and produced byCSUN psychology professor and filmmaker Dr. Luciana Lagana.

This movie covers the resilience of LGBTQ members in the face of so many obstacles.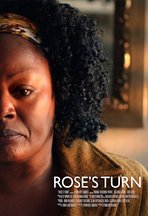 Rose's Turn
(USA)
6:30 PM
Director: Kymberly Harris
SHORTS PROGRAM 23A
Marc, a young and handsome real estate mogul, and his beautiful wife Dani, take the opportunity to move from Zurich to Los Angeles so he can work and she can study art history.

Not having seen a dire homeless condition before, Dani has a pang of conscience and wants to give back. Unbeknownst to Marc, she spends the day with Rose. She soon starts to unravel, forcing them to experience real life.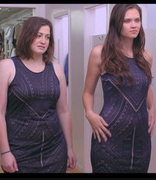 The Changing Room
(USA)
6:30 PM
Director: Elisabeth Seldes Annacone 
SHORTS PROGRAM 23A
The Changing Room is comedy short film about Joelle Asher, whose insecurities get the better of her while trying on new outfits in a department store changing room before a blind date. In short, she has a shopping experience from hell.

This film takes a comic look at the distorted and debilitating lens through which we all see ourselves.

Feb 23, Beverly Hills Music Hall
PG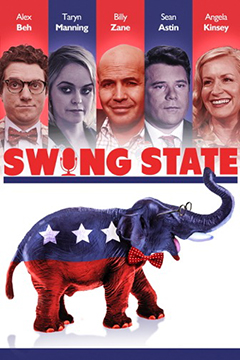 Swing State
(USA)
7:00 PM
Director: Jonathan Sheldon
Swing State is a romantic political comedy about the rise and fall of a public music show called Ears Wide Shut, hosted by Ethan, and featuring local rock musicians.  In the same radio building is a conservative talk radio show with a local host who opines about politics from a conservative perspective. When unexpectedly the host goes missing, Ethan is tasked with covering the shift by pretending to be a Republican.

Donning a wig and bowtie, Ethan creates a fictitious persona, the "new voice of right-wing talk radio".With a big spike in ratings, Ethan is offered a high paying job as Charles Fern, and suddenly the rock & roll DJ is foisted onto the national stage where he may lose everything (including the love of his life.) 

Starring Alex Beh, Billy Zane, Taryn Manning, Jake Busey, Richard Riehle, Shane Black

Feb 23, Beverly Hills Music Hall
R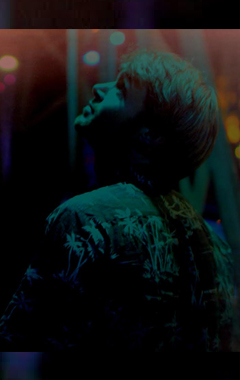 Bardo Blues
(USA)
8:30 PM
Director: Marcia Kimpton
Bardo Blues is the story of a man coming to grips with tragedy by escaping to paradise. Set in Thailand, Bardo Blues follows Jack as he struggles to learn the truth about the mother that abandoned him and his own reason for existing.  Weaving spiritual awakenings and soulful struggle, Bardo Blues will leave you questioning everything you think you know about who you are, where you came from and where you're going.

Feb 23, Beverly Hills Music Hall
PG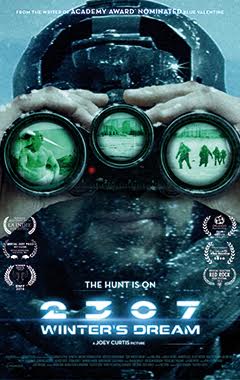 2307: Winter's Dream
(USA)
10:00 PM
Director: Joey Curtis
The year is 2307 A.D. Mankind finds itself trapped in a frozen wasteland. Surviving humans are forced underground. Humanoids, genetically designed to withstand the extreme cold, serve as a labor force on the planet's surface. When rogue Humanoids incite a violent rebellion, elite soldiers venture into the frozen wastelands to terminate the threat.
BEST SCIENCE FICTION FILM