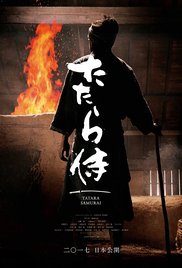 Tatara Samurai
(Japan)
2:00 PM
Director:Yoshinari Nishikori
Gosuke, born in Tatara Village (famous for its steel), has spent his youth being groomed to become the next Murage (Master Blacksmith).

Due to vicious raids on his village, Gosuke meets Yohei, who inspires him to leave his home behind and join the honored Oda Army to become a Samurai. 

After fighting in his first real battle, he returns home to Tatara and meets again with Yohei, who convinces him that swords are relics of the past, and that in order to survive the raids, Tatara must begin utilizing guns instead.

As events unfold, Gosuke must learn what a real Samurai is made of.
Best Cinematography - Akira Sako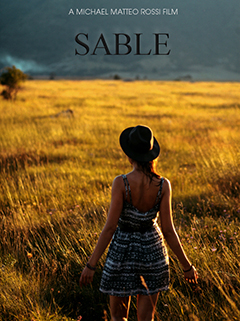 Sable
(USA)
4:30 PM
Director:Michael Matteo Rossi
Sable, in its simplest sense, is a story about about characters escaping from their past.

It is a character piece that interweaves everyone's emotional baggage and the struggle to look towards the future for some sort of resolution. 

Sable's journey is one that the audience can find something to relate to and really empathize with what she is going through.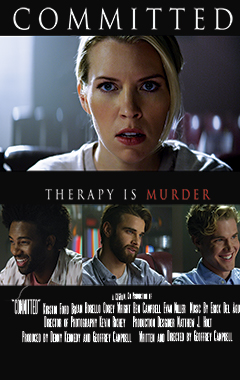 Committed
(USA)
6:00 PM
Director:Geoffrey Campbell
A woman revisits her failed relationships with the men from her past to discover the truth about herself and why the relationships failed.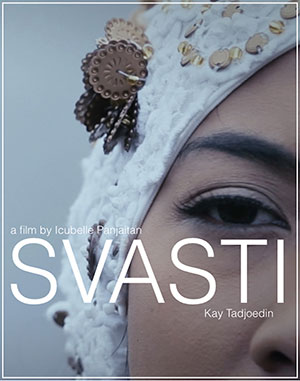 Svasti
(Indonesia)
6:00 PM
Director: Icubelle Panjaitan
I have always intrigued by the beauty of nature, women, history, culture and textiles. Indonesia in particular has many beautiful scenery and tradition that I have always been interested to explore. One of them is Mount Bromo, which has a very deep Javanese culture and Lapindo mud flow, a beautiful scenery, yet a very sad story behind it for the people over there that has been forgotten by the government. This is for the people in Sidoarjo, East Java who has lost their family, houses and villages because of the mud flow.

Feb 22, Beverly Hills Music Hall
G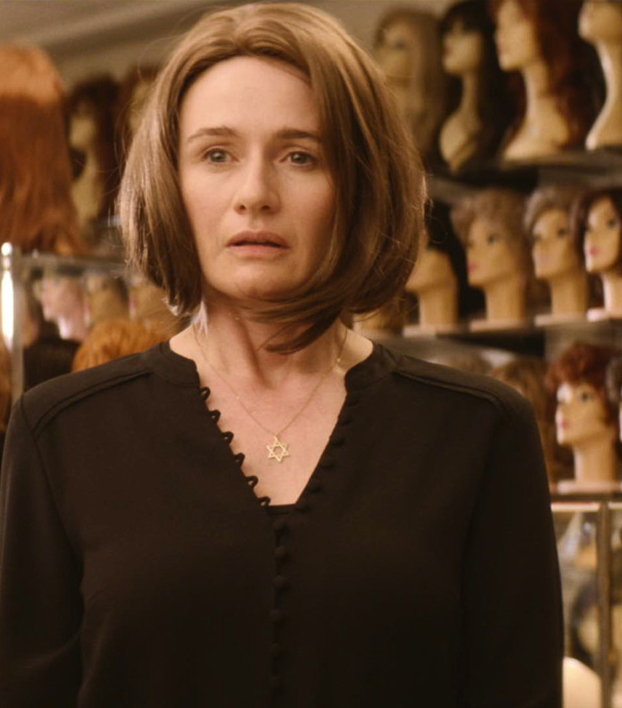 Wig Shop
(USA)
7:00 PM
Director: Kat Coiro 
SHORTS 22A PROGRAM
Chaya (Emily Mortimer), an orthodox Jewish women, visits a wig shop on the other side of town. At first on edge because of her new surroundings, Chaya lets down her guard when she is quickly befriended by the shop owner Tippy (Adina Porter) only to discover a secret that will change both of their lives forever.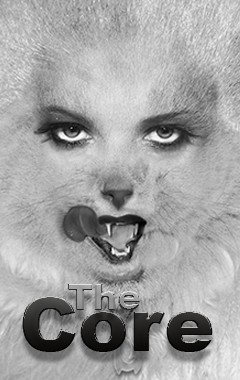 The Core
(The Netherlands)
7:00 PM
Director: Roos van der Jagt 
SHORTS 22A PROGRAM
Double O Roos is a multimedia artist who likes to explore the boundaries in the media aspect even as we speak. Double O Roos is into everything that could be artistic in its own way. Music, movies and the arts is an inspiration she follows through out all the work she has made.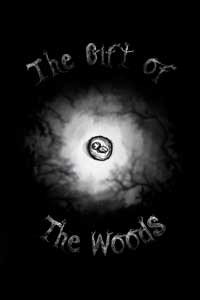 The Gift of the Woods
(USA)
7:00 PM
Director: Kris Theorin 
SHORTS 22A PROGRAM
The Gift of the Woods is a beautifully creepy and slightly horrifying new animated short film from Something's Awry Productions and Director/Animator Kris Theorin.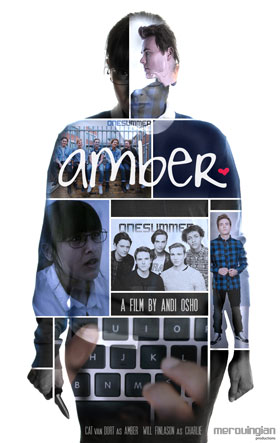 Amber
(United Kingdom)
7:00 PM
Director: Andi Osho 
SHORTS 22A PROGRAM
Amber was inspired by a British documentary about One Direction fans and tells the story of a teen fan fiction writer who takes her boy band obsession too far culminating in a tense late night confrontation with the object of her desires. This film toys with perceptions of realty and fantasy and exposes the cynical inner workings of the music industry which exploit not only the young performers dreaming of stardom but also the girls that are seduced into following them.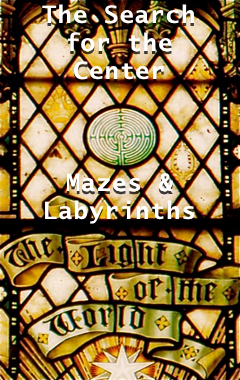 The Search for the Center: Mazes and Labyrinths
(USA)
7:00 PM
Director: Scott Campbell 
SHORTS 22A PROGRAM
THE SEARCH FOR THE CENTER: MAZES & LABYRINTHS explores the history and cultural significance of mazes and labyrinths around the world throughout time.  Examples range from 5000 BC and Greek mythology to current day religious and ceremonial uses in various cultures, as well as challenging puzzles.

Feb 22, Beverly Hills Music Hall
G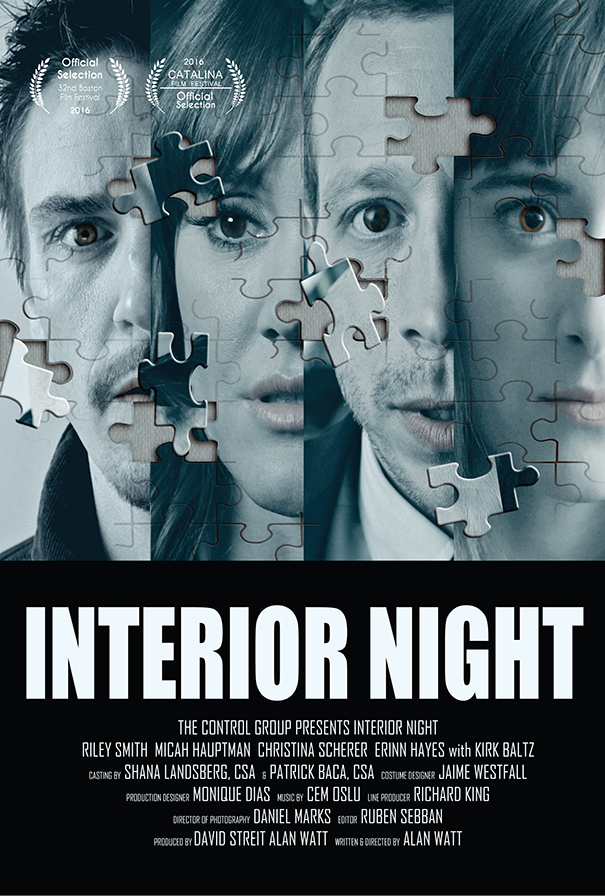 Interior Night
(Canada)
8:15 PM
Director: Alan Watt 
INTERIOR NIGHT is a dark comedy about hitting bottom. Over the course of one night four interrelated characters are forced, through a series of circumstances, to confront the secrets and lies that have sustained them.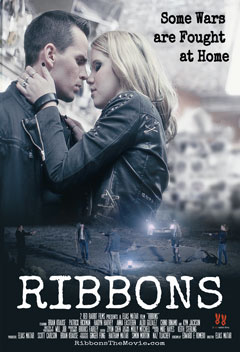 Ribbons
(USA)
10:00 PM
Director: Elias Matar 
RIBBONS is a psychological thriller set in the seedy underbelly of the Antelope Valley. A wounded young soldier and an emotionally damaged girl get caught in the crossfire between her estranged family and an Armenian hitman.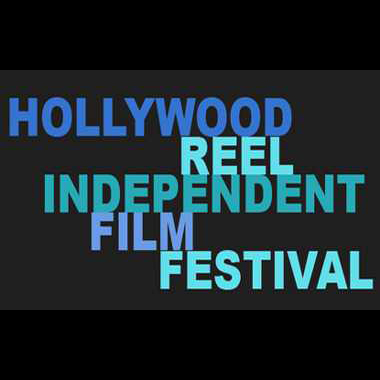 Beverly Hills Closing Party
10:30 PM
Our big get together for all the filmmakers, fans and stars of our Beverly Hills screenings!

Our "HRIFF Beverly Hills Closing Event" will take place in Beverly Hills between the Beverly Center and the Music Hall Cinemas.

Meet your fellow filmmakers and have fun and drinks after a day full of film screenings.

A fun-filled social event not-to-be-missed!  
CLOSING PARTY

Feb 22, Beverly Hills Location TBA