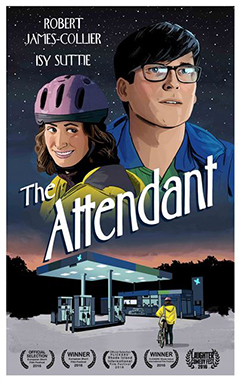 The Attendant
(United Kingdom)
11:45 AM
Director: Oliver Cullen & Jake Cullen
Starring Rob James-Collier (Downton Abbey) and Isy Suttie (Peep Show), The Attendant tells the story of Alex, a hapless and hopeless romantic, who has worked the graveyard shift of an isolated petrol station, longer than he cares to remember.
The time spent on his own, fighting against boredom, has forced Alex to seek out new, and increasingly elaborate, ways of entertaining himself; all the while longing for just one, meaningful, human interaction. In the early hours, as Alex readies himself to embark on another flight of fancy, a customer appears at the window who might just change his life forever.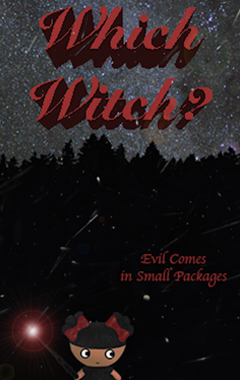 Which Witch?
(USA)
12:00 PM
Director: David Filmore
SHORTS PROGRAM 19A
Schpindle is a 9-year-old witch about the size of a LEGO brick. Her biggest problem is deciding whether she is evil or not. That can be tough when you possess almost unlimited magical powers, and have no parental supervision. But her powers come in handy when a dastardly fairy arrives looking to steal Schpindle's magical teeth.

Some evil just doesn't want to die
BEST ANIMATED SHORT

Feb 19, Regal Cinemas LA LIVE
G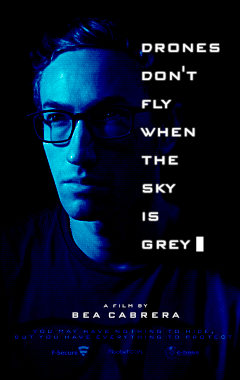 Drones Don't Fly When the Sky is Grey
(Germany)
12:00 PM
Director: Bea Cabrera
SHORTS PROGRAM 19A
Mike, a well known young hacker, has just been hired as a security analyst at Firefense. While pitching his work on hardened rootkits to the board he will come across what looks like an illegal attempt of escalation of privileges upon his company's network.

With the help of Mia, Marcel, other hackers and even his neighbor Mrs. Sievers, he will pursue the trespassers' digital trail while staying one step ahead of the NSA.

A fictional story portraying the real deal of how government surveillance tracks all our movements, foreign and domestic.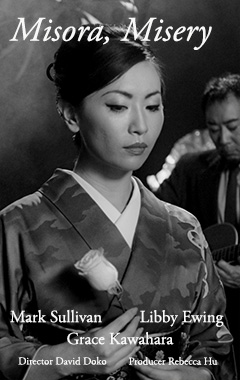 Misora, Misery
(USA)
12:30 PM
Director: David Doko
Tony is a struggling photographer dependent on the next big job to keep his business alive.  Focused on the medium of film, and fixated on the vintage Japanese instruments that are his tools, Tony finds himself becoming a relic of the past.  Pressured by his wife, Stacy, to pursue a more lucrative line of work, Tony becomes distracted by a vintage Japanese Enka singer, Misora, who appears to him on a bar's television screen as if out of a dream. 

Distraction turns to obsession for Misora, and for the cameras that he must hold on to at all costs.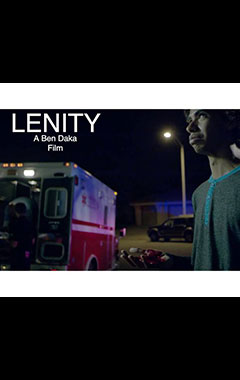 Lenity
(USA)
1:00 PM
Director:Ben Daka
SHORTS PROGRAM 19B
While consoling his 5 year daughter about the passing of her mother via skype, the dad is viciously attacked by robbers.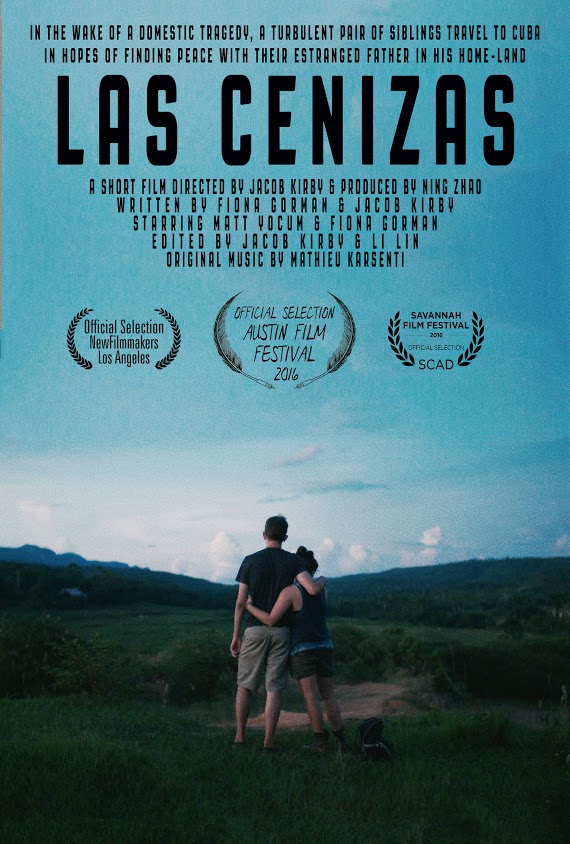 Las Cenizas (aka The Ashes)
(Cuba)
1:00 PM
Director: Jacob Kirby
SHORTS PROGRAM 19B
In the wake of a domestic tragedy, a turbulent pair of siblings travel to Cuba in hopes of finding peace with their estranged father in his home-land.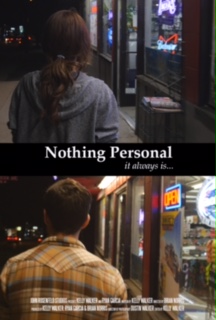 Nothing Personal
(USA)
1:00 PM
Director: Brian Norris
SHORTS PROGRAM 19B
A chance meeting. An old flame. Let the game begin.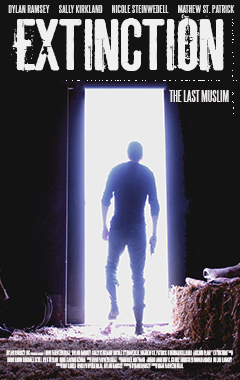 Extinction
(USA)
1:00 PM
Director: Iram Parveen Bilal
SHORTS PROGRAM 19B
This action drama illustrates what happens, when we let fear and hate-mongering guide us. While a tale of what could be, "EXTINCTION" is only a breath away from reality. Set in a world where "hate trumps love" takes over, inciting a new world Holocaust where every Muslim is hunted down and killed ...except one.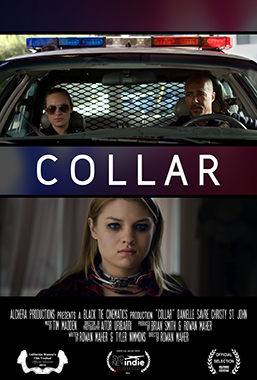 Collar
(USA)
1:00 PM
Director: Rowan Maher
SHORTS PROGRAM 19B
An amazing short film from director Rowan Maher will be playing at Hollywood Reel Independent Film Festival on Sunday afternoon, February 19th.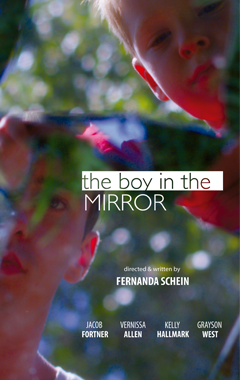 The Boy In The Mirror
(Brazil)
2:00 PM
Director: Fernanda Schein
SHORTS PROGRAM 19C
John is a lonely and kind man, who suffers from multiple personality disorder. After his mom passed away, he has to live with his older sister, Juliette.

As Juliette's birthday comes, he sees a good opportunity to give her a very important present hoping to break her iced-heart.

His present ends up being much more revealing than expected, both to Juliette and himself, the dynamic between John and Juliette takes an entire new turn, ...giving John a new chance to overcome his mental disorder and rebuild his once lost connection with his sister. 

Feb 19, Regal Cinemas LA LIVE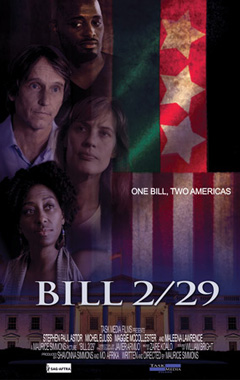 BILL 2/29
(USA)
2:00 PM
Director: Maurice Simmons
SHORTS PROGRAM 19C
BILL 2/29 is the story of America after a new law is passed and signed by then President Trump mandating that Black and White people separate and move to different states.

It comes after years of Stand Your Ground and Black Lives Matter. Black and White citizens had to face an ugly truth: Integration failed in the United States of America. BILL 2/29 follows the lives of two Austin neighbors, as they wrestle with the implications of total separation.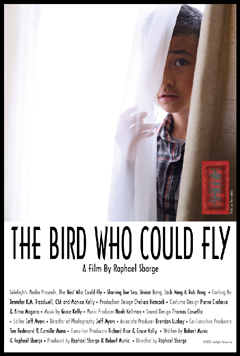 The Bird Who Could Fly
(USA)
2:00 PM
Director: Raphael Sbarge
SHORTS PROGRAM 19C
The Bird Who Could Fly is a coming of age story, a painful one, that is not just a Korean story, but a distinctly immigrant American story.

Arthur, a young Korean-American attorney, juggles his mother's religious extremism with his attempts to heal his brothers' self-destructive lives.  Ultimately, he must emerge to find his own life, apart from the cultural pressures and real-life rubble from which he comes.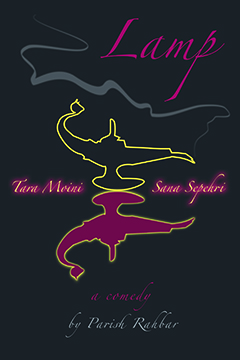 Lamp
(USA)
3:30 PM
Director: Parish Rahbar
SHORTS PROGRAM 19D
A young woman unable to follow her dreams, a Lamp, and one helluva Genie!  Lamp is a simple comedy that explores fear and courage and the unlikely friendship between two women from two very different worlds.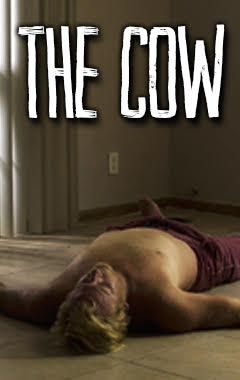 The Cow
(USA)
3:30 PM
Director: Peter Bean
SHORTS PROGRAM 19D
A desperate man makes money off what his body produces by selling his nails, breast milk, sperm, urine, and especially chickenpox, but when he finds his cash cow in a woman with valuable, long hair, he'll go to any lengths to get it.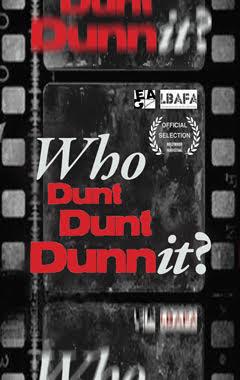 Who Dunt Dunt Dunnit?
(USA)
3:30 PM
Director:Thomas Tulak
SHORTS PROGRAM 19D
When the esteemed Nigel Ainsworth invites his friends and prestigious university colleagues over for a dinner party, they all get more than what they bargained for, as a murder mystery game ends in real-life foul play! But who is the killer? The Butler? The Maid? The younger gorgeous wife in a red dress?

Perhaps it was the jealous faculty member or his death-obsessed goth daughter? 

The only way to find out is to solve the clues hidden within this movie within-a-movie, proof of concept short film, as the meta-cinema gets deadly in 'Who Dunt Dunt Dunnit?'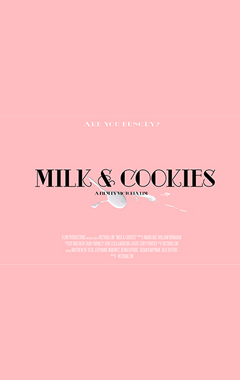 Milk & Cookies
(USA)
4:00 PM
Director:Victoria Lim 
SHORTS PROGRAM 19R
Rex (Mr. R) is an unsanitary burnout with an unusual food obsession who still lives with his grandmother at the age of thirty-five. After buying a large batch of Buttercup Cookies he cannot afford, Mr. R gets in a "little" altercation with two adorably vengeful Buttercup Scouts.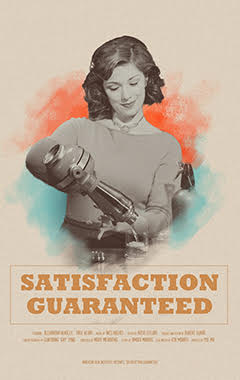 Satisfaction Guaranteed
(China)
4:00 PM
Director:Yue Rena Ma 
SHORTS PROGRAM 19R
Satisfaction Guaranteed is a horror comedy about a housewife, Joanna, in 1950s.

For Joanna, life is all about making her home wonderful for her husband, Walter. But no matter how much she tries, Walter is still unsatisfied. So, Joanna goes to great lengths and has her arm replaced with the Wife-o-matic, a device that assists with housework, but as she soon will find out, Walter is the real issue in their relationship and no matter how hard she tries, there's only one solution to solve their issues,
...and that's getting rid of Walter.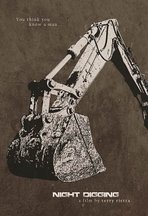 Night Digging
(USA)
4:30 PM
Director: Terry Rietta
SHORTS PROGRAM 19E
In this tale of Hillbilly Noir, liquor is sipped, lies are told and blood is spilled when a fallen, small town, golden boy catches up with an old friend while working in a graveyard.

You think you know a man cause y'all grew up together.
Or do you?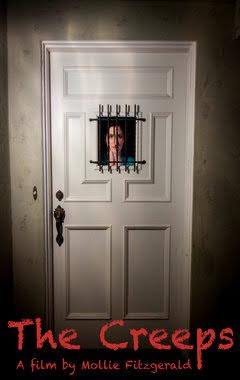 The Creeps
(USA)
4:30 PM
Director: Mollie Fitzgerald
SHORTS PROGRAM 19E
Jordan watches over her late aunt's estate as she preps it to put on the market. Two of her closest friends come over to visit who are eager to learn more about how Jordan's favorite aunt died. 

After some wine and a brief encounter with a paranormal expert, Jordan's friends have to call it a night. When strange things start happening, Jordan begins to suspect she's not in the old house alone. 
She soon discovers that she may well be in a life or death situation, and she definitely is not alone.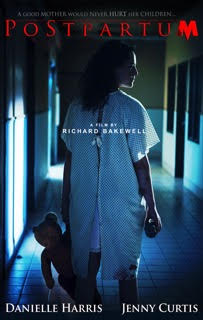 Postpartum
(USA)
4:30 PM
Director: Richard Bakewell
SHORTS PROGRAM 19E
Postpartum is a throwback psychological horror film with a predominantly female cast.

Alice Westcott has heard the voice of one of the four beasts since the day her first child was born.  Alice is sent to a state facility to evaluate her mental health, as she is to blame for the death of her children even though she pleads her innocence and swears their death is at the hands of the nanny. 

After her first night in the facility she begins to see her dead children in her dreams and then ...in reality.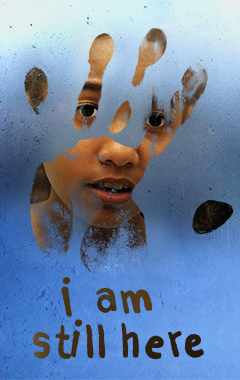 I Am Still Here
(USA)
5:30 PM
Director: Mischa Marcus
Layla is ten years old, and about to meet her new family. She just doesn't know it yet. 

An act of kindness met with deception leads to Layla's abduction and descent into a life of sex slavery hidden in an ordinary neighborhood.  It could even be yours. I AM STILL HERE takes us inside Layla's new world, showing what really happens to these children after the first 48 hours, and why it's so difficult to combat the fastest-growing illegal enterprise in the world: the child sex slave industry. 

Starring Johnny Rey Diaz (Hawaii Five-O), Erika Ringor (Love & Basketball), and Ciara Jiana (Sharknado), this movie is based on exhaustive research into real cases, and is dedicated to all the missing children who are still out there. From first-time writer/director Mischa Marcus and Emmy-nominated and award-winning producer Stephanie Bell.
BEST INDEPENDENT FILM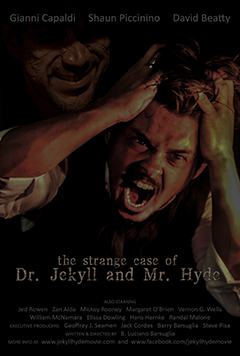 The Strange Case of Dr. Jekyll and Mr. Hyde
(USA)
7:15 PM
Director: Brian Barsuglia
Mickey Rooney (Black Stallion) in his final role, stars in this fantastic tale with Margaret O'Brien (Meet Me in St. Louis), Vernon G. Wells (The Road Warrior), William McNamara (Copycat) 

A true-to-text retelling of Robert Louis Stevenson's Classic novella. It is the cautionary tale of the good and evil within mankind following the story of a lawyer, Gabriel Utterson, who is attempting to help Dr. Henry Jekyll, a longtime friend. Jekyll, sick and suffering, appears to be a under the thumb of the mysterious and malicious Mr. Hyde. The relationship between Jekyll and Hyde is a mystery the lawyer is determined to solve.
BEST FAMILY FILM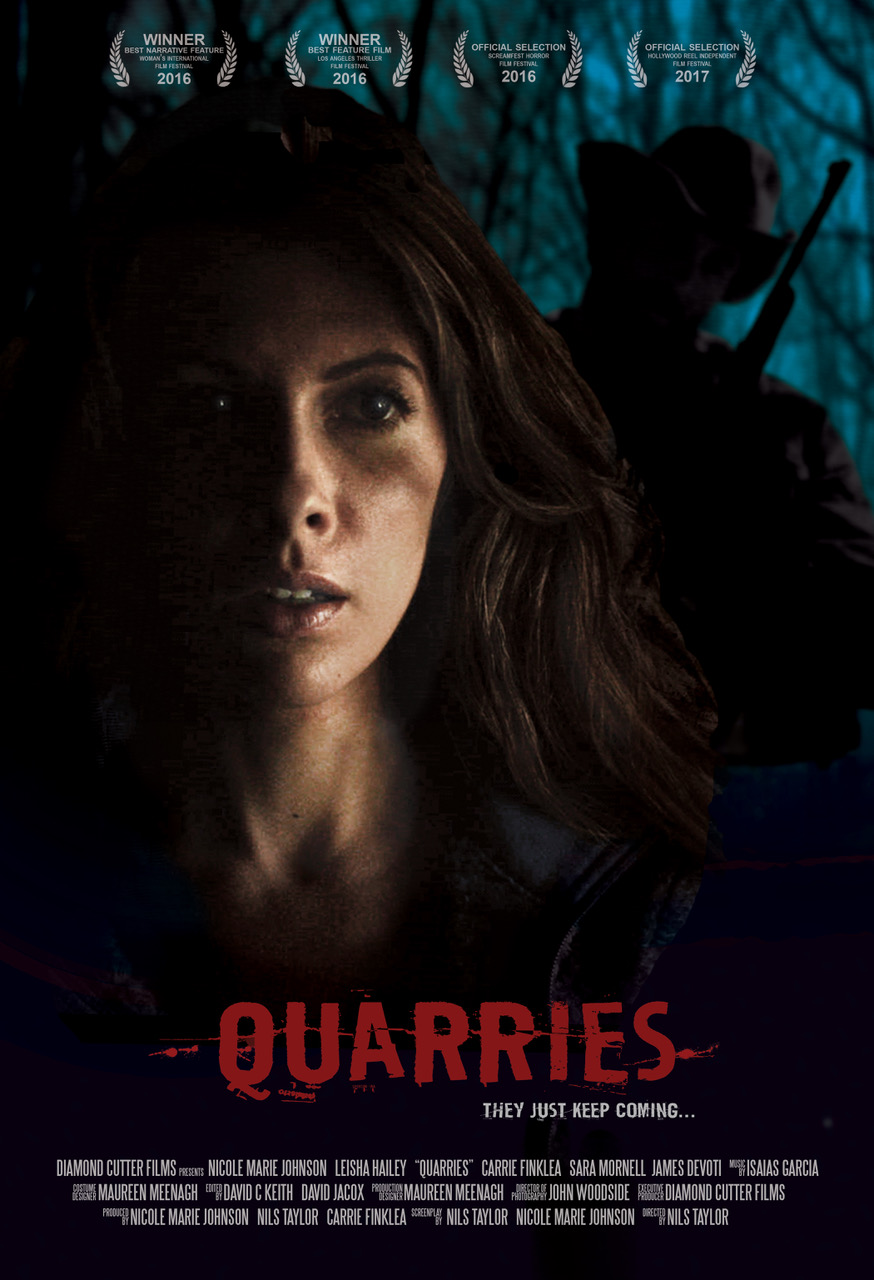 Quarries
(USA)
9:00 PM
Director: Nils Taylor
In an attempt to escape her abusive boyfriend, Kat joins a wilderness expedition with a group of women, all of whom are struggling with the uncertainty of life. What was supposed to be an opportunity for personal discovery quickly becomes a fight for survival, forcing each person to uncover the strength even they didn't know they possessed.  

While being stalked and brazenly chased by a pack of predators, the strong quickly set themselves apart from the weak. In a battle of will, stamina, and heart, the very virtues these women are in search of present themselves leaving them with the understanding of what is truly important.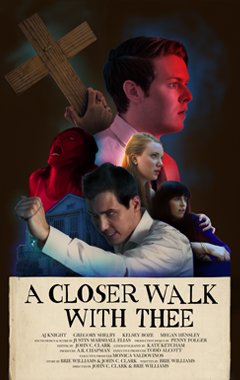 A Closer Walk With Thee
(USA)
10:00 PM
Director: John C. Clark & Brie Williams
A group of young Evangelical missionaries set up a house church in the inner city of Los Angeles to try and save the neighborhood from a gang with Satanist tendencies. Jordan begins having sexual feelings toward his fellow missionary Eli and is eventually forced to admit his unholy desires. At first, he is ostracized by the group, but things take a turn when he starts showing signs of demonic possession, prompting Eli, a fledgling exorcist, to take action.
BEST LGBTQ FILM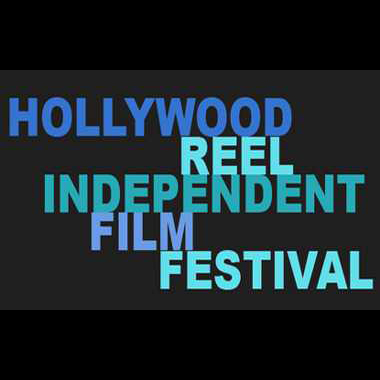 Sunday Reception
8:30 PM
Celebrate Presidents Day weekend at our HRIFF Sunday Night Reception with drinks and socializing in downtown Los Angeles.

The "HRIFF Sunday Night Reception Event" takes place in Downtown Los Angeles near LA LIVE. Meet your fellow filmmakers and have fun and drinks after a day full of film screenings.

A fun-filled social event not-to-be-missed!


SUNDAY RECEPTION

Feb 19, DTLA Venue To Be Announced.