0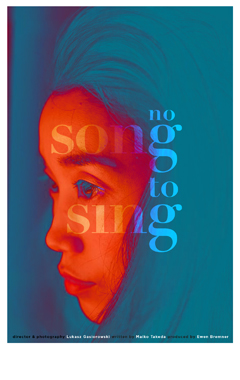 No Song to Sing
(Japan)
11:30 AM
Director: Lukasz Gasiorowski
Natsu, a professional femme fatale works for a typical Tokyo "Telephone Date Club". She enjoys selling fantasies to lonely men, but as she becomes emotionally entangled in the web of her own deceptions, she finds herself unable to pay the price of her own merchandise.
Best International Short Film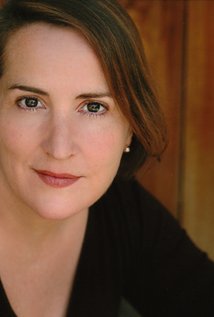 The List
(USA)
12:15 PM
Director:   Jillian Armenante
Everybody's got a list. You know. THE LIST. 
The one where even though you are in a great relationship, you get to have a little imaginary side love if that lover is on the list.
It's a joke, a game. Chloe has her list wish granted when her celebrity crush kisses her at her career making catering gig.
What's a girl that's been so far in the closet she thought the world was all walls gonna do when she opens the door? 
Fall in love and live happily ever after? Yeah. Because, love is messy and hard but it's real. 
And a real love is so much better than a dreamed up list. 
Best LGBTQ Short Film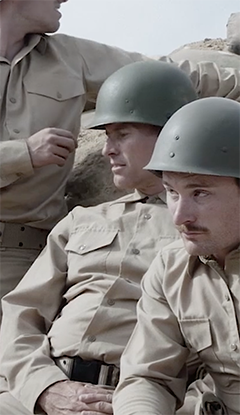 Frenchman's Flat
(USA)
1:00 PM
Director: Jonathan James Williams
SHORTS 18a PROGRAM
Frenchman's Flat is an untold story of the classified atomic weapon program that was conducted in Nevada in the late 1950's. During this decade of 928 nuclear bombs we detonated in the state of Nevada resulting in radiation fall-out that affected 10,000 of US soldiers and residents of Nevada. Our film is a biopic and follows the life of Jim Rogers, a member of the 82nd Airborne and survior of The Frenchman's Flat.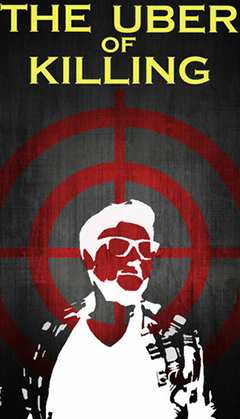 The Uber of Killing
(USA)
1:00 PM
Director: Tyler Cole
SHORTS 18a PROGRAM
After using a new hitman app to commit suicide and being unable to cancel, John Doester must do whatever it takes to survive.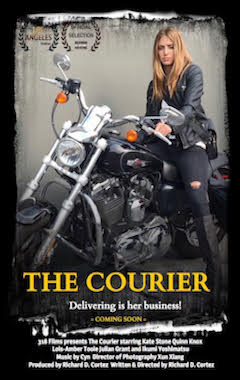 The Courier
(USA)
1:30 PM
Director: Richard D. Cortez
SHORTS 18b PROGRAM
This is  a short action film that centers around a female motorcycle courier, Maxine, who's specialty is delivering sensitive packages to discriminate clients.  Her friend Andrew, who has been hired by low level criminal named Joe, has tasked her with retrieving Joe's daughter.  Up until now, Maxine has only dealt with small packages and various materials.  Taking on a high risk job like this will require a lot more than she's used to and will ultimately test her resolve.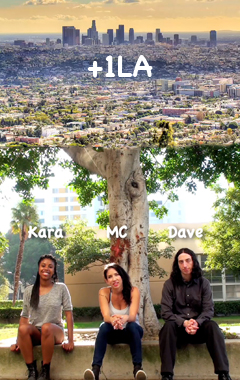 +1LA
(USA)
1:30 PM
Director: David Filmore
SHORTS 18b PROGRAM
Three friends from diverse backgrounds try to meet at least one new person wherever they go. Their philosophy of "+1" came about as a way to combat xenophobia. They were disheartened at seeing minorities and immigrants being demonized, and set out to prove that all people are the same. And found that the best way to see that, is by hearing them tell their stories in their own words.

Feb 18, Regal Cinemas LA LIVE
G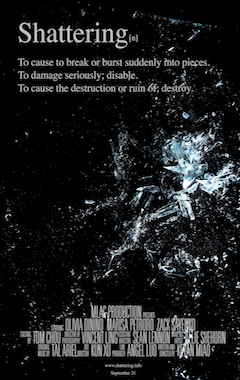 Shattering
(USA)
2:00 PM
Director: Keyan Miao
SHORTS 18c PROGRAM
She told me every detail: the way he looked at her, the way he smiled, the way he touched her.
I felt the obsession from her to him. Maybe there's guilt, maybe not.
I can't judge, either as a 16-year-old, or as her friend.
More precisely, I don't know how to deal with it.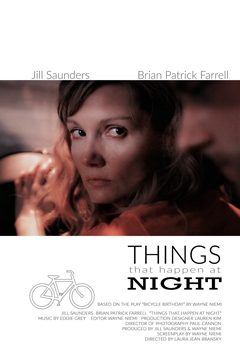 Things That Happen at Night
(USA)
2:00 PM
Director: Laura Jean Bransky
SHORTS 18c PROGRAM
When a married couple attempts to assemble a bike in the back of an SUV for their son's birthday in the middle of the night, it's discovered that one of them has orchestrated a taboo escape plan. In the claustrophobic confines of the vehicle, they must confront who they meant to be and the reality of the suffocating life they've built together. But when faced with a choice between the two, are they willing to pay the emotional cost that comes with freedom?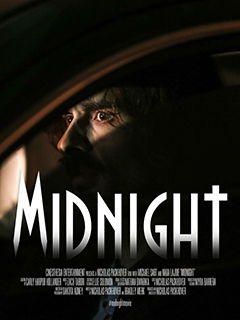 Midnight
(USA)
2:00 PM
Director: Nicholas Paskhover
SHORTS 18C PROGRAM
Midnight tells the story of a 200 year-old vampire (Michael Sart) who drives for a ridesharing service and, one night, picks up a passenger (Naiia Lajoie) who bears an uncanny resemblance to a long lost love. Is this the same woman? Does she recognize him? Why and how did it all fall apart last time? Through visual means, the film explores the themes and conflicts associated love, time, as well as religion.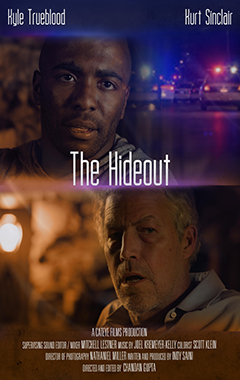 The Hideout
(USA)
2:00 PM
Director: Chandan Gupta
SHORTS 18c PROGRAM
The Hideout' is a dramatic thriller that takes the audience at first on a suspenseful journey following Rodney, a young black man, running for his life after being in the "wrong place at the wrong time," with his future on the line. This dramatic piece pulls at heartstrings when he ducks into a quiet suburban house to hide, and stumbles upon an unexpected scene.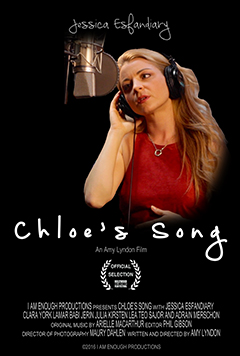 Chloe's Song
(USA)
2:00 PM
Director:Amy Lyndon
SHORTS 18c PROGRAM
Chloe's Song has a all female creation team as well as lead.  This powerful drama follows a young musician through the highs and lows of her journey.  One where she must take a look at her choices and question her dreams.  It explores a strained relationship between a mother and daughter, and puts front and center the question many women face: career or family? Does she get to have it all?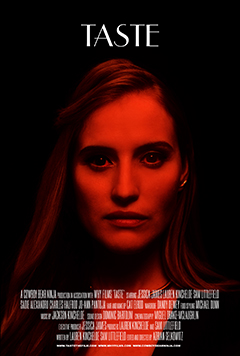 Taste
(USA)
3:00 PM
Director: Adrian Selkowitz
SHORTS 18d PROGRAM
Claire, a stunning yet calculating trophy wife, has convinced her husband to invite an influential Hollywood power couple to dinner, believing that preparing an elaborate meal might result in her starring in her own cooking show. Things begin to go awry when the arriving guests step over a woman's naked body in the driveway. The appearance of the paparazzi leaves the group no choice but to bring this barely conscious woman inside. As Claire struggles to remain the consummate hostess her guests discover that the strange woman is no stranger at all but rather a ghost from Claire's past – one she is bonded to in a strange and supernatural way.

Feb 18, Regal Cinemas LA LIVE
R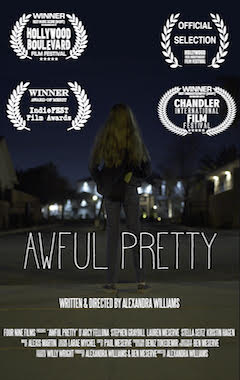 Awful Pretty
(USA)
3:00 PM
Director:Alexandra Williams
SHORTS 18d PROGRAM
Awful Pretty is a short film about a young runaway who escapes her abusive mother, but consequently becomes involved with parents haunted by the ghost of their not so dead child. Jackson and Piper Yates are haunted by the death of their daughter, Morgan. 
Unbeknownst to each other, they are both seeing what they think are hallucinations of Morgan until Tara, a young run away, turns up holding Morgan's stuffed rabbit. Tara confirms that the bunny was given to her by a little girl she just met in the Yates' garden. In desperation, and against Jackson's wishes, Piper takes Tara into their home in hopes of being able to communicate with Morgan. What ensues is the real truth behind Morgan's death.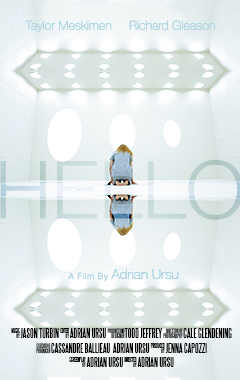 Hello
(USA)
3:00 PM
Director: Adrian Ursu
SHORTS 18d PROGRAM
Mara, is a young girl trapped and isolated in a safe room at a psychiatric ward. Tormented with the abuse she's experienced at the hands of someone she trusted, she goes through the motions of confronting the person responsible. A hospital therapist attempts to befriend her and subtly enter her world to understand what he's dealing with in Mara's delusions.  As the layers of confusion peel away, startling facts start to emerge. This ultimately forces a revelation that threatens to shatter the reality of the room itself.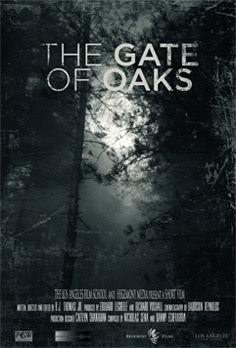 The Gate Of Oaks
(USA)
3:00 PM
Director:B.J. Thomas Jr
SHORTS 18d PROGRAM
The Gate Of Oaks tracks a night in the lives of young James and Avon Cursus, two brothers living in their family's ancestral home, a crumbling house set deep inside a dark and ancient forest. 
During this thunder-filled, stormy night, the brothers are suddenly awoken by Gabriel, their elderly grandfather who guides them outside the relative safety of their home and through the gloomy woods that border their family's property. 
Once inside the threatening wilderness, the boys discover the truth about their family's dark past; a cursed, black gate that the family has guarded for  over 200 years. What awaits the boys beyond the gate will change their lives forever.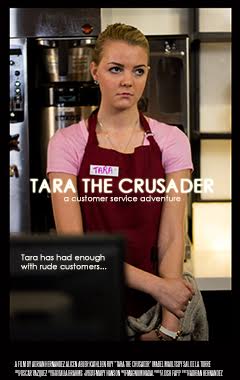 Tara The Crusader
(USA)
4:00 PM
Director: Adrian Hernandez
SHORTS 18e PROGRAM
A young barista achieves small-town fame when she decides to take a stand against rude customers, putting her job and personal relationships into jeopardy.
Shot on the Red Scarlet with a crew of 40 over 4 days, Tara The Crusader explores the socially accepted hierarchy between customer and employee. 
Tara The Crusader is directed by Mexican-born filmmaker Adrian Hernandez and features a trio of strong female leads.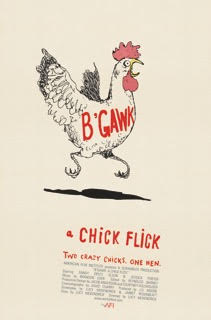 A Chick Flick
(USA)
4:00 PM
Director: Lucy McKendrick
SHORTS 18e PROGRAM
Tattooed, sarcasm-slinging hipster Gin heads to the farm for a weekend visit with Mom, the holistic and earthy, obsessive-compulsive Melinda. As it turns out, Gin is more excited to reconnect with Larry, their loveable, greatly revered pet chicken. But, when a fox mauls Larry half to death, it's up to Gin and Melinda to try and overcome their differences and relieve Larry's suffering.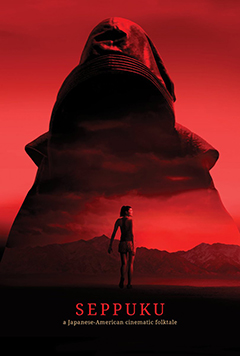 Seppuku
(USA)
4:30 PM
Director: Daryn Wakasa
SHORTS 18g PROGRAM
Seppuku is a Japanese-American cinematic folk tale that chronicles the ritual death and rebirth of Mari Yoshimori, who holds the U.S. record fat she or the fastest 400 meter time in track and field. Shortly before Olympic trials, she learns thhas a potentially career-threatening torn hamstring.
This news crushes her soul. Not listening to her doctor or mother's advice, Mari keeps training, and pushes herself too far. So far that the powers of nature thrust her into the depths of a psychological purgatory. 
BEST SHORT THRILLER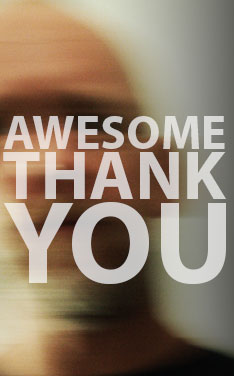 Awesome Thank You
(USA)
4:30 PM
Director: Jon Ryan
SHORTS 18g PROGRAM
A new actor experiences the whirlwind of pilot season.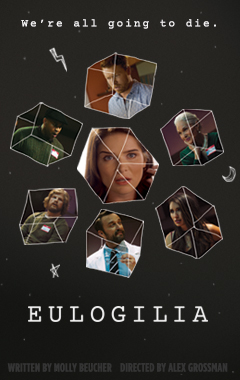 Eulogilia
(USA)
5:00 PM
Director: Alex Grossman
AWARD SHORTS 18h PROGRAM
From last year's HRIFF BEST DIRECTOR WINNER Alex Grossman (Hickey) comes the short film Eulogilia.
Eulogilia is the story of a troubled young woman fighting to survive group therapy after her bizarre addiction to eulogize is discovered.
BEST SUPPORTING ACTRESS in a Short - Julia Eringer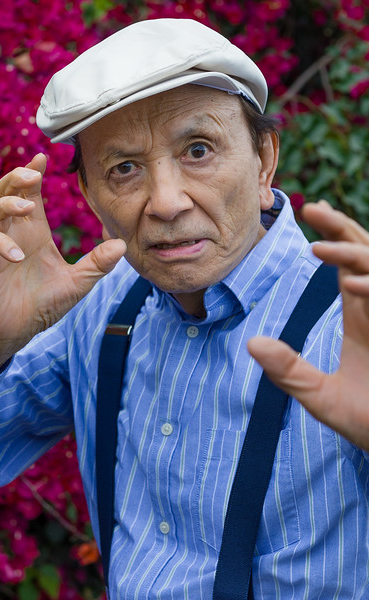 Adventures of Old Man
(USA)
5:00 PM
Director: Wayne Stamps 
AWARD SHORTS 18h PROGRAM
Adventures of Old Man follows the story of Norman Wu (James Hong), an unassuming 86 year-old semi-retired superhero who now resides in a nursing home. Unfortunately for Norman, his wicked 83 year-old arch nemesis, Stanley Malick (Jamie Farr), who Norman has battled for over sixty years, lives in the same nursing home. 
Norman finds himself having to overcome the bullying and teasing inflicted upon him by Stanley and his cohort, Mary Darling (Nichelle Nichols) as he continues to covertly transform into the superhero OLDMAN and put himself in harm's way to come to the rescue of others in need of a hero.
BEST ACTOR in a Short Film - James Hong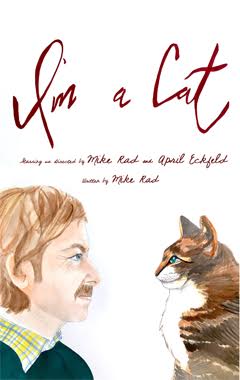 I'm a Cat
(USA)
5:00 PM
Director: April Eckfeld and Mike Rad 
AWARD SHORTS 18h PROGRAM
Christopher and Bridget have been dating. They like each other. Christopher wants to get serious. But Bridget wants to see other cats. Real cats 
Starring: Mike Rad & April Eckfeld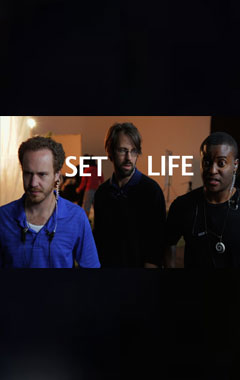 Set Life
(USA)
6:00 PM
Director:  Oliver Mack Calhoun 
SHORTS 18i PROGRAM
Set Life is a comedy that follows the rarely dull lives of television Production Assistants as they deal with day-to-day life, work challenges, and the people they work with. 
Paul is a veteran PA. He spends what short amount of time he has introducing the new PA, Brandon, to "The Crew" while trying to save his job, and prepping for a commercial shoot. Set Life gives audiences a chance to see what happens behind the scenes in order to get a finished product on screen. 
BEST COMEDY SHORT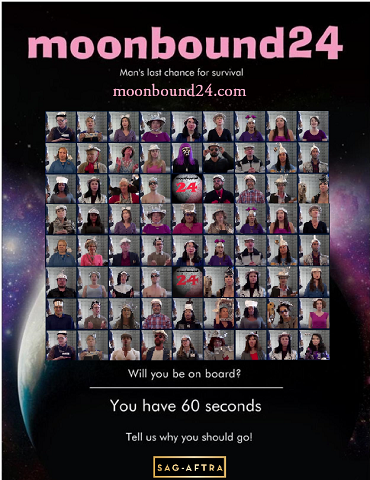 Moonbound24: The Webseries
(USA)
6:00 PM
Director: Ward Edmondson
SHORTS 18i PROGRAM
Moonbound24, one of the most "out there" experimental, sci-fi, comedy webseries of it's time, is a futuristic look at the end of the world and mad the rush to become one of  the last 24 people to escape earth and fly to the first inhabitable moon colony, which also happens to be man's last chance for survival. If you were given 60 seconds to explain why you should get one of the last seats on the last rocket to the moon, what would you say? Think fast!  You have 60 seconds...your time starts now!
BEST WEB CONTENT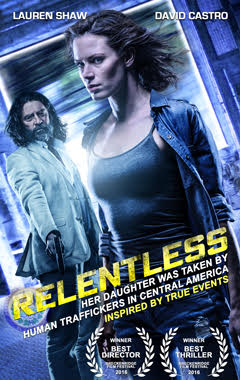 Relentless
(USA)
7:00 PM
Director: Lance Tracy 
Elpidia Carrillo stars as An American mother searches for her daughter who was taken by human traffickers in war-torn El Salvador, one of the most dangerous countries in the world. With the help of an "unconventional" local, she unearths a well-established human trafficking ring that links back to the U.S.  The trail takes her through Central America and Mexico via "The Train of Death".  Inspired by true events.
BEST THRILLER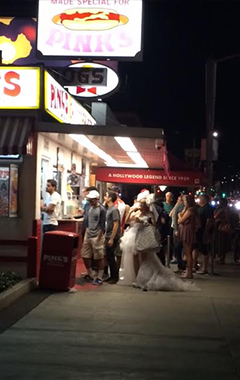 From Hollywood to Rose
(USA)
8:30 PM
Director: Liz Graham & Matt Jacobs
When embarking on a mythic quest, its best to take the bus.
From Hollywood To Rose is a gentle raging dramedy with a take-you-by-surprise structure.
BEST COMEDY FEATURE FILM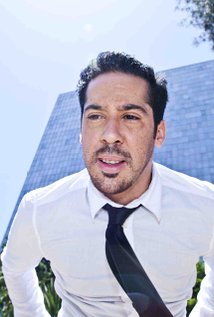 'tis The Season
(USA)
10:00 PM
Director: Kevin Burge, Tad Sisler Jr. 
It's Christmas Eve in Palm Springs. Ben is planning on proposing to his girlfriend, Kristina, at her parents' dinner party later that evening. He runs into problems with the FBI and discovers that his boss ran off with his Christmas bonus, the money he was going to use to buy the ring. 
His best friend, Otis, newly dumped by his girlfriend, decides to do whatever it takes to save the day and Ben soon finds himself unwillingly breaking into a house that is hosting the annual police Christmas Party.
Emerging Actor Spotlight - Tad Sisler

Feb 18, Regal Cinemas LA LIVE
R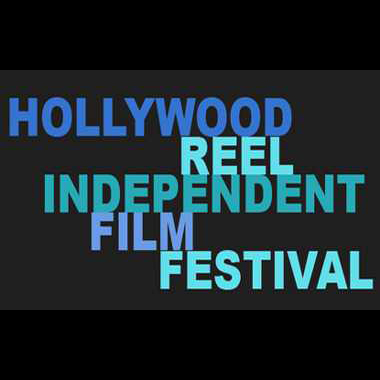 Saturday Night Reception
8:30 PM
- Celebrate the first weekend of screenings in LA LIVE at our "HRIFF Sat Night Reception" with drinks and socializing in downtown Los Angeles.

The HRIFF Saturday Night Reception Event takes place in Downtown Los Angeles near LA LIVE. Meet your fellow filmmakers and have fun and drinks after a day full of film screenings.

A fun-filled social event not-to-be-missed!  
SAT NIGHT RECEPTION

Feb 18, DTLA Venue To Be Announced.