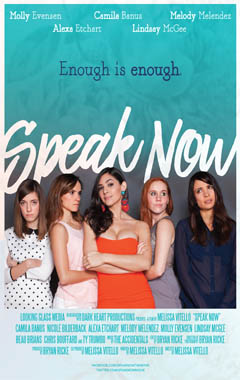 Speak Now
(USA)
5:30 PM
Director: Melissa Vitello
Camila Banus (Days of our Lives, Mistresses) and Nicole Bilderback (Bring it On, Clueless) star in Speak Now a Mean Girls meets Bridesmaids film you don't want to miss! This coming of age tale focuses on four young women who are facing the reality of being a young adult and leaving old friendships behind.
TJ and her friends throw a bachelorette party for their high school best friend, Nella, who, in the midst of the party, reveals that she is cheating on her husband-to-be - and TJ's old high school sweetheart. Upon finding out this information the bridesmaids are faced with, not only the decision of who their friends really are, but whether or not to reveal this information to the groom.
Love triangles, scandalous secrets and broken vows.
HRIFF BEST ACTRESS - Camila Banus

Feb 16, Regal Cinemas LA LIVE
PG-13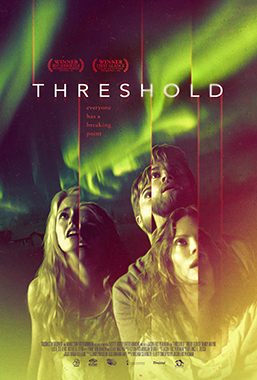 Threshold
(USA)
7:00 PM
Director: Jason Eric Perlman
After the accidental death of their adopted child, a young married couple is torn apart by grief.
Seeking solace in New Age mysticism, wife Cynthia sees threatening omens in converging world events; news of apocalyptic weather, and power outages. These strange circumstances strike close to home when the couple terrifyingly discovers an otherworldly woman hiding in their late son's bedroom. Who is she? Why is she here?
Her answers aren't clear, but one thing is...  she's come to them with impossibly detailed knowledge about their lives and the circumstances of their child's death.
BEST HORROR FILM

Feb 16, Regal Cinemas LA LIVE
R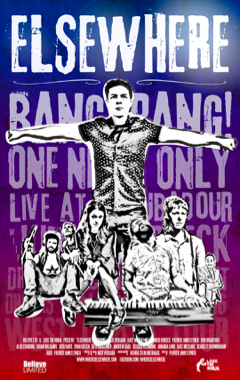 Elsewhere
(USA)
9:00 PM
Director: Patrick James Lynch
Alt-rock band Bangarang blows their big set at LA's renowned Troubadour, driving the band's brooding frontman and his bandmates to scatter for their Hollywood Hills afterparty.
These unexpected visitors trigger Henry and Jo to confront ugly aspects of their past, and make difficult decisions about their future, all while their fast-talking manager attempts to keep both the party and the band's upcoming tour from collapsing. 
Elsewhere unfolds as a series of intimate vignettes, driven by a diverse ensemble-cast, that reveal the struggle of young artists attempting to balance letting go, striving for more, and celebrating the journey to somewhere.
EMERGING ACTOR SPOTLIGHT - Patrick James Lynch

Feb 16, Regal Cinemas LA LIVE
R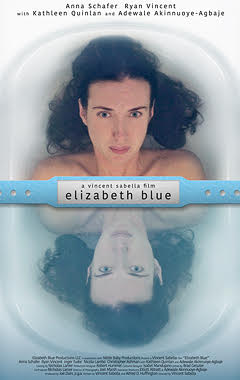 Elizabeth Blue
(USA)
10:00 PM
Director: Vincent Sabella 
HRIFF Award Winner for Best Dramatic Feature Film "Elizabeth Blue" features Adewale Akinnuoye-Agbaje and Oscar Nominated Actress Kathleen Quinlan in this amazing new film from up-and-coming director Vincent Sabella
The story of a woman recently released from a short stay in a mental hospital after coping with a Schizophrenic episode. Elizabeth has returned home to her Los Angeles studio apartment where she lives with her fiancé. With his love and support, and the help of her new psychiatrist, Dr. Bowman, Elizabeth is doing her best to navigate through life. 
Haunted by daily voices, hallucinations, anxiety, failing medications and her cold and seemingly unsupportive mother, Carol, Elizabeth fears that her fiancé won't be able to deal with her much longer.
HRIFF BEST DRAMATIC FEATURE FILM

Feb 16, Regal Cinemas LA LIVE
PG-13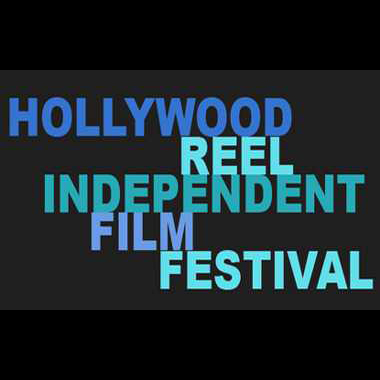 Opening Night Reception
8:30 PM
- Start the festival off socializing with other festival filmmakers and guests.

The "HRIFF Opening Night Reception", held in Downtown Los Angeles near LA LIVE, is our opening night get-together! A great way to network or star-gaze; its one of the most fun parities of the festival. A lower-key event then other events, where it is easier to make new friends and future collaborators.

A get together not to be missed.
Buy your ticket today or purchase the HRIFF Awards Ticket Package to check out all of our party events all weekend and beyond!


OPENING RECEPTION

Feb 16, DTLA Venue To Be Announced