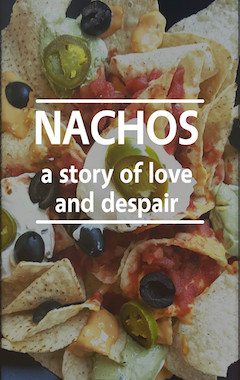 Nachos: A Story of Love and Despair
(USA)
12:30 PM
Director: Meghan Falcone
SHORTS PROGRAM A20
A young woman experiences the joy and heartache of a new relationship with a mysterious man, Nachos. What starts as a spicy connection ends with literal heart burn. #love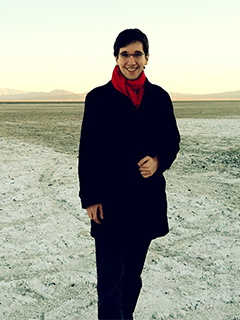 Zzyxx
(Germany)
12:30 PM
Director: Alexander Tuschinski
SHORTS PROGRAM A20
A mysterious place is at the end of Zzyzx road...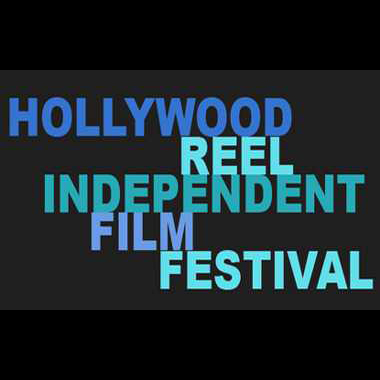 Black & Blue
(Italy)
12:30 PM
Director: Pietro Torrisi
SHORTS PROGRAM A20
Clinton's single, "Black & Blue," taps into the painful dynamic of an abusive relationship between two young men and transforms it, weaving together a bleak, yet triumphant lyrical storyline with minimal instrumentation and dynamic vocals.

The combination is wildly emotional and unabashedly honest. The uniqueness of  Clinton's sound and content is vulnerable. His openhearted and refined lyric gives new life to his friend's story.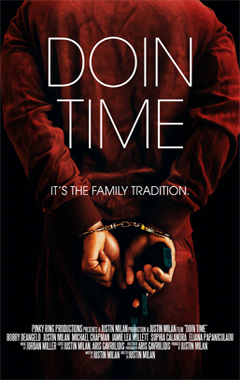 Doin Time
(USA)
12:30 PM
Director: Justin Milan
SHORTS PROGRAM A20
Doin Time creates a world where the virtues of family, honor, and loyalty are once again respected. 

This is a mob film where political correctness is nowhere to be found.
 
 Tommy, played by Justin Milan, is a reckless, young mob soldier who does not want to face the consequences of his actions.  It is up to his old school mobster father, played by Bobby DeAngelo, to remind him of his duties as a member of the family.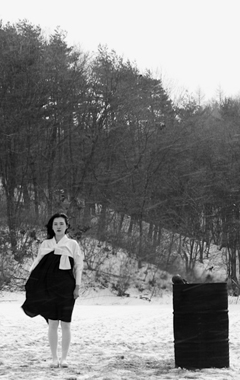 Shout
(Korea / Japan)
1:00 PM
Director: Jeong - Woo Kim
SHORTS PROGRAM X20
They dance to take their revenge. 

Four women gather to take their revenge, but the eldest one just looks on, and the rest of the women hold her responsible.
 
 Perhaps aren't we the ones who have been looking on the inhumane incident?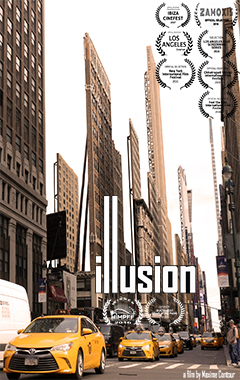 illusion
(France)
1: 00 PM
Director: Maxime Contour
SHORTS PROGRAM X20
What if New-York City was only a movie-set?
And what if we were in a world of appearances, where our behavior was also governed by something else, unconscious? 
 
 What are we really?

Feb 20, Regal Cinemas LA LIVE
G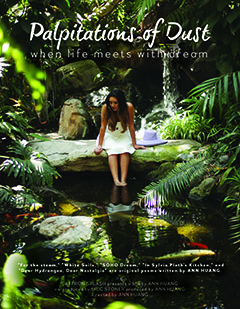 Palpitations of Dust
(USA)
1:00 PM
Director: ANN HUANG  
SHORTS PROGRAM X20
The five surrealist poems in one presentation represents the continuous and infinite patterns of a life in dreams and the dreams demanding synchronicity from it. Three friends' lives become complicated when facing choices of love, friendship, need and reciprocity. Everything is hung on a thin string-- from desire to love, to dream, to face life's disarrays, and then to settle on an unexpected destiny. 

Feb 20, Regal Cinemas LA LIVE
G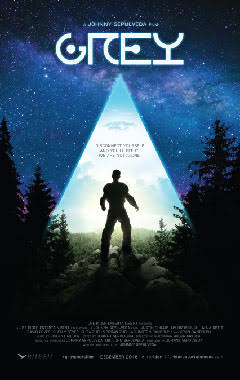 Grey
(USA)
1:00 PM
Director: Johnny Sepulveda  
SHORTS PROGRAM X20
GREY is a short Sci-Fi that follows an alien obsessed man who goes in search of a close encounter with extra-terrestrial life.
 
But what happens when if you find it? Will it be a dream come true or a horrible nightmare.
 
GREY is based on real common stories and statements from those who have had close encounters and brought to you by Life Rider Entertainment.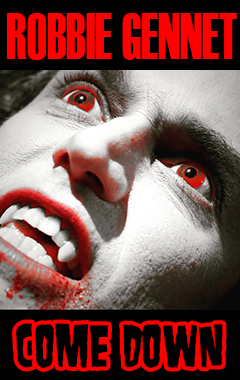 Come Down
(USA)
1:30 PM
Director: Andrew Aidman
SHORTS PROGRAM B20
"Come Down" is a short horror movie about a love that never truly dies..
 
Artist Robbie Gennet wrote and recorded the song and contacted acclaimed director Andrew Aidman to help bring his vision to the screen.
 
The resulting simple yet haunting story raises the song to new heights and gives it deeper meaning as well. Gennet has hinted of a return to these characters in a more expanded way in a future video project.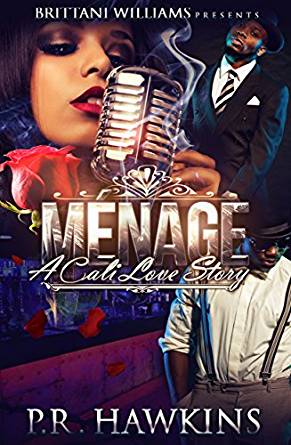 Ménage
(USA)
1:30 PM
Director: P.R. Hawkins/Tony Vinto
SHORTS PROGRAM B20
The characters of the steamy novel, Ménage, A Cali Love Story, are brought to life for the big screen in this year's festival season.  A long-running staged reading that constantly brings the house down with standing ovations, Ménage, introduces the world to Cali and her two lovers: Malik and Black. Yes, it is a modern day ménage a trois from a woman's point of view! Ménage opens dialogue about homophobia, monogamy, consensual sex and casual drug use.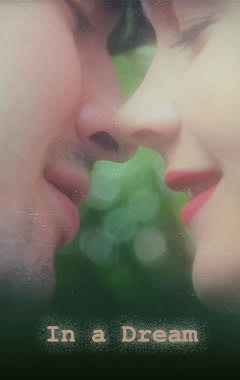 In a Dream
(USA)
2:00 PM
Director: Edina Kishonthy
SHORTS PROGRAM C20
KATE, a young office worker and aspiring pet portrait painter, is determined to find a mysterious "Mr. Right" who keeps appearing in her dreams at night. Kate goes through awful dates and mishaps – but the surprise ending provides revelations about the triumph of true friendship, the benefits of adopting a pet, and the importance of following one's dreams.
  
This short romantic comedy is easy on the eye, but below the surface, it also pokes at age-old stereotypes.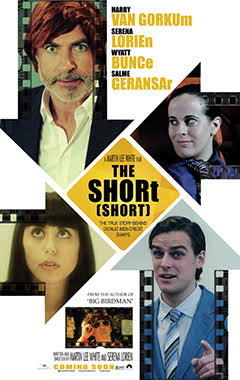 The Short Short
(USA)
2:00 PM
Director: Martin Lee White
SHORTS PROGRAM C20
The Short (short) is a 5 minute parody of Adam McKay's The Big Short. 
  
In the age of superhero franchises ruling supreme with studios, Mark Baum is struggling to finance his mid-range features, so he has to "short it" - i.e. make a scene from the movie and hope to cobble together enough money from investors to make the full film.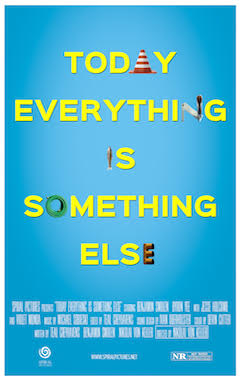 Today Everything is Something Else
(USA)
2:00 PM
Director: Nick von Keller
SHORTS PROGRAM C20
One morning a depressed young man wakes up to find that everything is something else. His toothpaste is salsa. His eggs are water balloons. His girlfriend is a middle-aged Asian man. Struggling to come to grips with this physical manifestation of his depression, he's pushed to the brink.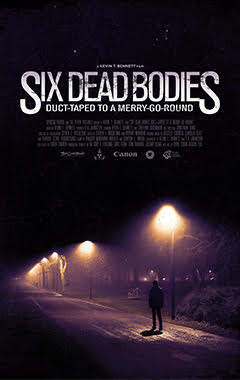 SIX DEAD BODIES DUCT-TAPED TO A MERRY-GO-ROUND
(USA)
2:00 PM
Director: Kevin T. Bennett
SHORTS PROGRAM C20
Winston, a gritty trucker with a lopsided sense of humor, and a fantastically bad business plan picks up a hitch-hiking soldier named Toby and over the course of an overnight trip from Reno to Sacramento, cajoles, incites, mentors and pleads for a "hand" in hatching his internet scheme... all in the name of Love for his dear wife Mona. 

Toby, on the other hand has just come back from Afghanistan with an honorable discharge and accepted the ride from the wacky trucker because his own wife never came to pick him up. In the end, it turns out, Love's a pretty damn good reason to go and do something stupid!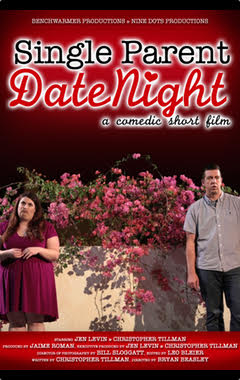 Single Parent Date Night
(USA)
2:00 PM
Director: Bryan Beasley
SHORTS PROGRAM C20
Single Parent Date Night is a comedic short film about two single parents attempting to reenter the dating pool for the first time. After going thru the dating process once already, surviving the break up of a failed relationship and the shifting priorities of parenthood, the two characters are beyond the typical first date chit chat and are ready to get honest about what they want and who they want it with.  

In the end they have to decide what's more important; a friendly ear or a successful date?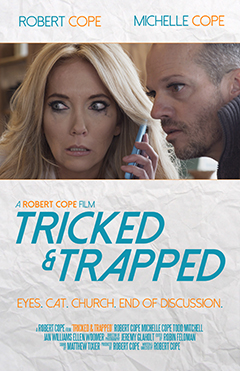 Tricked & Trapped
(USA)
3:00 PM
Director: Robert Cope
SHORTS PROGRAM D20
Tricked & Trapped pairs up a brother and sister as each face their outsider status within a conformist Mormon community. He is gay and unapologetic, she is soon to be divorced, pretty but poor, and with three children to raise.  

He can't understand her inability to solve the simplest dilemmas, such as dispatching a rabid pet cat, and she can't understand how someone with such a seemingly easy life as his can still be so angry and stuck.  Sibling annoyance runs deep, but the bedrock of love between the two can't be broken. A run-in with the local veterinarian distills the truth that sometimes you cannot go home again.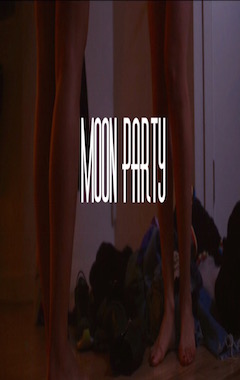 Moon Party
(USA)
3:00 PM
Director: Caroline Lindy
SHORTS PROGRAM D20
Maggie takes a date to a naked party, in a drastic attempt to be brave and move on from a terrible breakup. But instead of finding liberation there, she finds her ex - and Riley, his new girlfriend.  

Naked.

Starring: Cleo Handler, Caroline Lindy, Giulio Gallarotti, Jack Dilday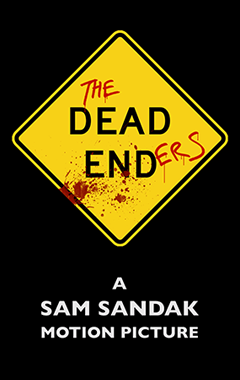 The Dead Enders
(USA)
3:00 PM
Director: Sam Sandak
SHORTS PROGRAM D20
Los Angeles is a roller-coaster. At best, a galaxy of pleasures. At worst, a breeding ground for evil.   

Forgotten in this rat race are the rats who refuse to race at all; the misfits, the attention deficit, the narcissists, and the nihilists. 

They are The Dead Enders. These are their stories.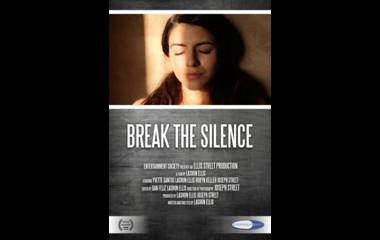 Break the Silence
(USA)
4:00 PM
Director: LaShun Ellis
SHORTS PROGRAM E20
Break the Silence is a gripping film that shines a light on the overlooked epidemic of Foster Care Abuse in this country.   

The story follows the struggles of two young girls, Zoey and Yvette as they fight to survive. Zoey, an aspiring singer, plots to meet with a big time music producer; hoping he will be their savior.  When she gets her shot to audition for him, things don't go as planned and the girls suffer the consequences.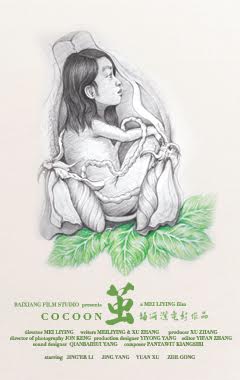 Cocoon
(China)
4:00 PM
Director: Mei Liying
SHORTS PROGRAM E20
1997 China is a place of transitions. Control of Hong Kong has just returned to the mainland. Western values are beginning to impact traditional Chinese values.   

At this time, 11-year-old Qingqing is also in a place of transition. On the cusp of adolescence, she lives with her mom in the peaceful city of Wuhan. 

When Qingqing discover her mom's oddly close relationship with a female friend, she starts stalking them, only to discover a secret that will unravel her peaceful family life, and all her burgeoning conceptions about love, sex, and female desire.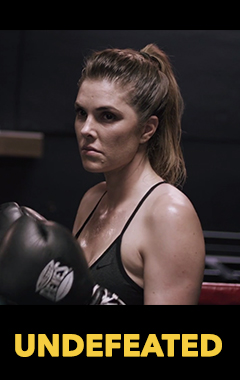 Undefeated
(USA)
4:00 PM
Director: Elizabeth Bell
SHORTS PROGRAM E20
Undefeated is a showcase of the talents of every person who contributed to the film. WIth a script that emphasized a boxing combination as heavily as the dialogue   

The fighters and trainers were essentially having a conversation through jabs, blocks, weaves, and hooks.  

They engaged every sense with a trained focus …in Undefeated.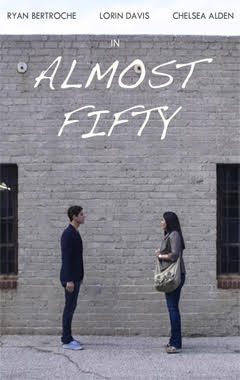 Almost Fifty
(USA)
5:00 PM
Director: Lorin Davis
SHORTS PROGRAM G20
The Romantic Dramedy, "Almost Fifty," is a short film about Kevin and Corrie, co-workers in neighboring cubicles. He's sweet, cute and earnest. She's tired of being pursued by "geezers and babies" and has become disinterested in dating at all.   

He thinks she's perfect for him, but she's older and wiser and knows he's far too young for her. The persistent twenty-something plots to persuade his old-enough-to-be-his-mother, Styx super-fan office-mate that a May-December romance could be just what she needs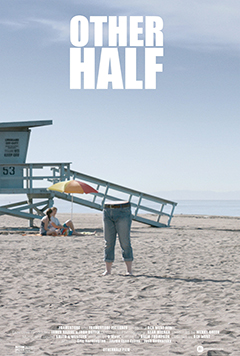 Other Half
(USA)
5:00 PM
Director: Ben West
SHORTS PROGRAM G20
OTHERHALF is brought to you by Academy Award winning studio Framestore and director Ben West. Ben's work has been described as Christopher Guest meets Chris Cunningham, illustrating an obsession with comedy and visual effects. OtherHalf is the third in a series of films, that represents his extraordinary storytelling vision.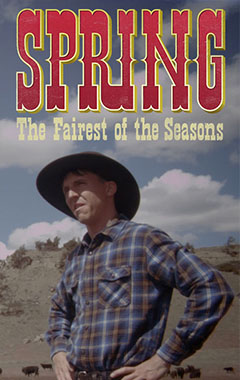 Spring: The Fairest of the Seasons
(USA)
5:00 PM
Director: John Henry Haseltine
SHORTS PROGRAM G20
Spring: The Fairest of the Seasons covers the life of a wannabe cowboy (Justin Phillip) as the changing country pulls him away from his ranching aspirations and into WWII, the burgeoning oil industry, and the strange world of ventriloquist dummy peddling.

He has to balance his myriad of career paths with his troubled family life and diminishing expectations over the course of five or six, or maybe even seven or eight decades.

Writer and director John Henry Haseltine takes this sprawling epic to surreal levels with vividly stylized sets, one of a kind puppets, and a novel and wry interpretation of man's place in the American West.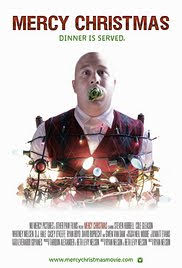 Mercy Christmas
(USA)
6:00 PM
Director: Ryan Nelson
A twisted Christmas movie about the horrors of family tradition. Just days before this Christmas, Michael meets Cindy. Thrilled to share the holidays, Michael travels with Cindy to her family's home where he will finally celebrate a traditional Christmas.

The next thing Michael knows is the feeling of cold concrete on his cheek, wrists and ankles bound in a dank, dark basement. Upstairs, the perfect family plans to kill and cook Michael for their dinner.

Michael must fight to save his rump from gracing their Christmas table, but will he make it out before becoming the main course?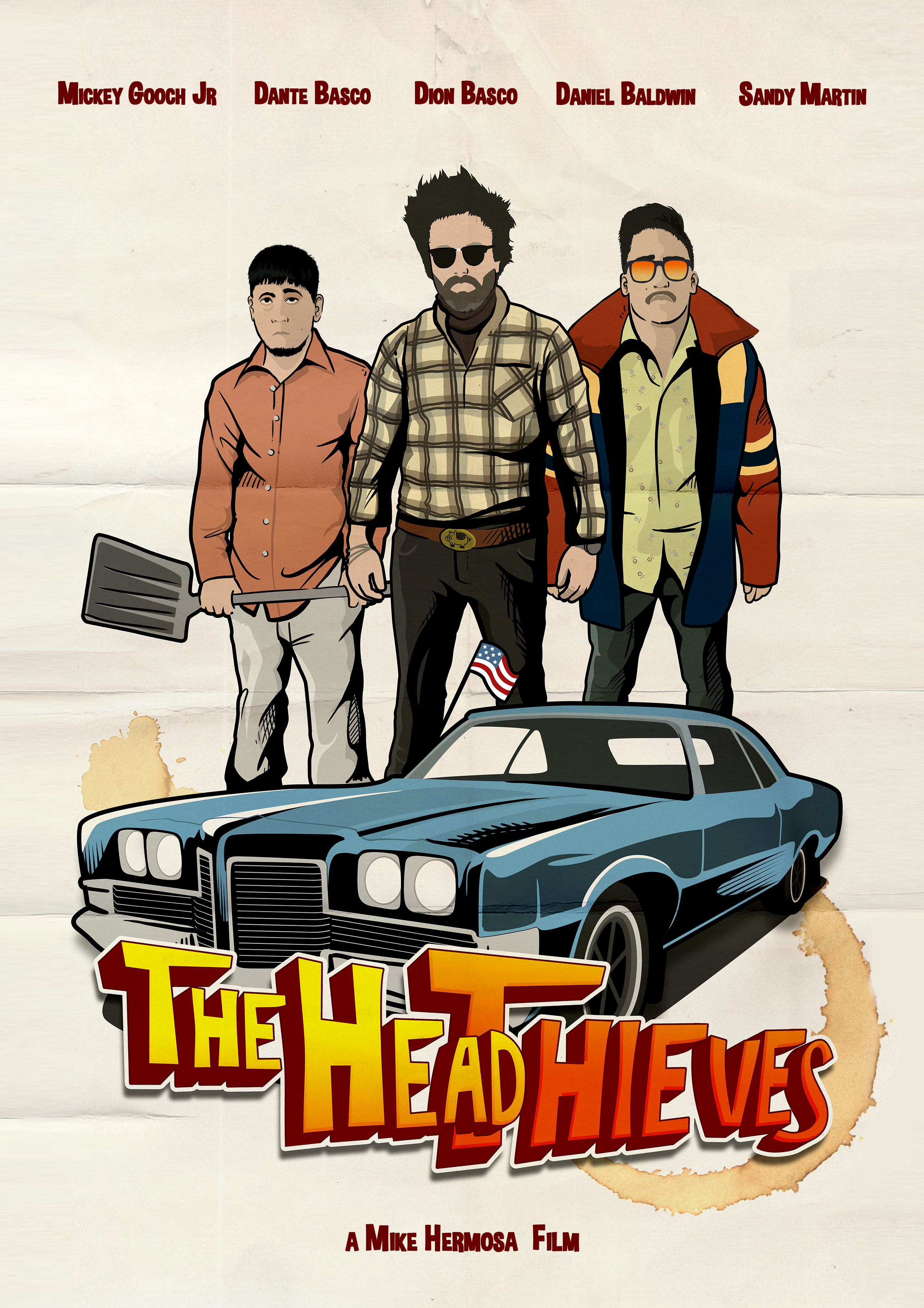 The Head Thieves
(USA)
7:30 PM
Director: Mike Hermosa
Three brothers develop an elaborate plan to recover stolen cash and go on the run. Starring Daniel Baldwin, Mickey Gooch Jr., and Dante Basco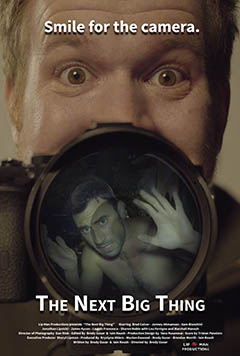 The Next Big Thing
(USA)
9:00 PM
Director: Brody Gusar
The Next Big Thing is a dark comedy about friendship revenge and the lust for fame.

Julian, has never reached the level of fame he thinks he deserves. When his deranged best friend Chuck shows up in the middle of the night with a plan to make Julian famous by making a film about Julian becoming famous, Julian agrees to do it. Unfortunately for Julian, Chuck's real aim is to make a prank show about ruining Julian's life.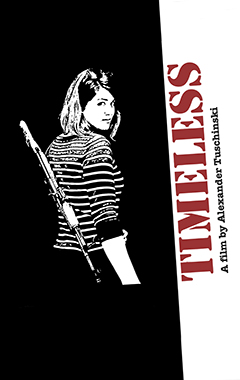 Timeless
(GERMANY)
10:00 PM
Director: Alexander Tuschinski
In Timeless, a young man from the 1930s - time-travels to a near future where a new dictatorship is rising. He meets Konstantin, an independent artist and passionate womanizer.

Timeless does not adhere to genre conventions: Slapstick-comedy intercuts with anarchist car-burning destruction and realistic WW2 scenes as the two men experience hilarious adventures as a satirical view of today's society.

Timeless dissects the nature of power and ideologies. Stars like Harry Lennix (The Blacklist, Batman v Superman) and Rick Shapiro (Project X) along international screen legends like Angus Macfadyen (Braveheart, Equilibrium) and Zachi Noy surprise in unexpected and daring roles.
BEST INTERNATIONAL FEATURE FILM