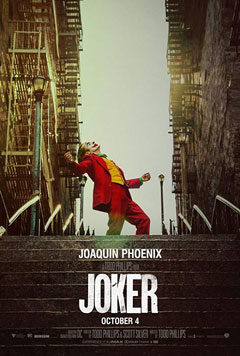 Joker
(USA)
1:00 PM
Director: Todd Phillips
In Gotham City, mentally troubled comedian Arthur Fleck is disregarded and mistreated by society. He then embarks on a downward spiral of revolution and bloody crime. This path brings him face-to-face with his alter-ego: the Joker. Starring, Joaquin Phoenix, Robert De Niro, & Zazie Beetz.

Feb 27th Burbank Event
R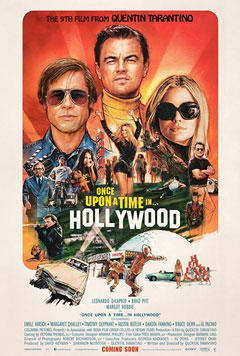 Once Upon a Time... in Hollywood
(USA)
4:00 PM
Director: Quentin Tarantino
A faded television actor and his stunt double strive to achieve fame and success in the film industry during the final years of Hollywood's Golden Age in 1969 Los Angeles. Starring Leonardo DiCaprio, Brad Pitt & Margot Robbie.

Feb 27th Burbank Event
R