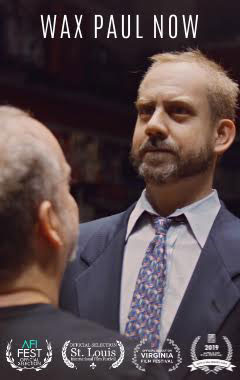 Wax Paul Now
(USA)
11:30 AM
Director: Val Bodurtha, Sophie Mann & Rebecca Shaw
New Shorts Program 16A
After visiting Madame Tussauds, three friends answer the museum's call for ideas on which celebrity to en-waxify next. The girls propose Paul Giamatti, and end up starting an online movement to get the actor a statue of his own. The "Wax Paul Now" movement goes viral, covered by Vulture, Forbes, The New York Times, and The Late Show with Stephen Colbert. The girls plot to create their own statue and to sneak it inside the museum. But after they are forcibly removed, the girls decide to work outside Madame Tussauds once and for all. They rent out the souvenir shop directly across the street and open a pop-up wax museum for one night, celebrating an unveiling truly worthy of Paul Giamatti.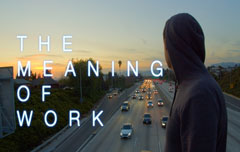 The Meaning of Work
(USA)
11:30 AM
Director: Aaron Kennedy
New Shorts Program 16A
Nine months after quitting his job to find his calling, Matt is battling loneliness. Not having realized how much of his social life came from work, he now feels stuck between staying on this path of self-discovery, or going back to work to snap out of his depression. Matt's mid-life decision to quit working calls into question why it is that we work, and explores the problem that arises when he's the only one to unplug.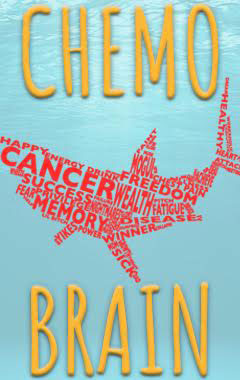 Chemo Brain
(USA)
11:30 AM
Director: Lauren Gilbert
New Shorts Program 16A
Evan wants nothing more than to launch his company and become the Elon Musk of energy drinks. But right before his big pitch meeting, he starts remembering the cancer. When his fanatically religious parents spring a party on him to celebrate 25 years cancer-free, his symptoms spiral out of control. Evan has to decide whether to take his health concerns seriously or power through the pain to save his business. After all... a shark keeps swimming, or it dies.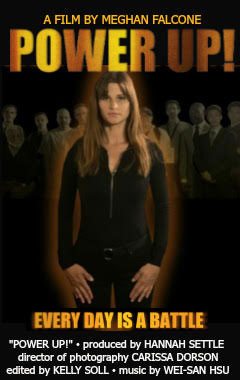 Power Up!
(USA)
12:30 PM
Director: Meghan Falcone
Shorts Program 16B
A woman battles the everyday challenges of being female. Just when she feels victorious, she finds that her life is being controlled by men... or rather teenage boys. Literally. (This film was made with an all female crew.)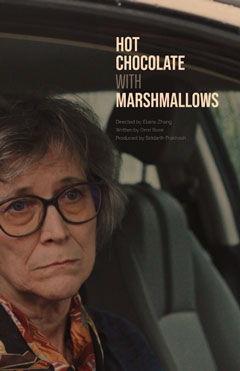 Hot Chocolate with Marshmallows
(USA)
12:30 PM
Director: Elaine Zhang
Shorts Program 16B
In an upper-middle class family in Los Angeles, tensions between a Jewish mother-in-law and her black daughter-in-law come to a head following the death of a family member.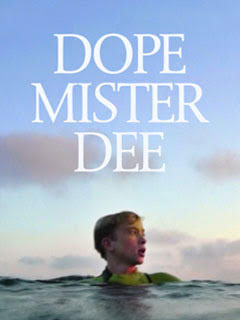 Dope Mister Dee
(USA)
12:30 PM
Director: Juliet DeVette
Shorts Program 16B
Dizzy finds himself being called into the ocean to find out what truly happened to his father. In the car, he releases his anger and frustration. Later that night, Uncle Charlie gives Dizzy an awkward pep-talk, and Dizzy declares his mission to find his dad once and for all. The next day, Dizzy hallucinates seeing his dad in the distance underwater, entering a submarine. As Dizzy's foot catches in a cluster of kelp, he almost drowns but is saved by an unknown pair of hands. Charlie pops up 100 ft away, and helps Dizzy swim to shore. Together, they watch the sunset as a whale's tail pops the surface, symbolizing Dizzy has begun to comprehend letting go.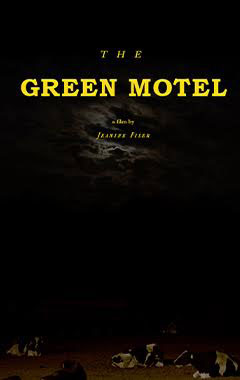 The Green Motel
(USA)
12:30 PM
Director: Jeanine Fiser
Shorts Program 16B
Set on a dairy farm in the agricultural heartland of Central California, The Green Motel follows the struggle of an undocumented woman living in the nightmare of a past trauma. Marta Martinez lives and works on the Silva Dairy, a farm once managed by a benevolent man now under the helm of his abusive son, Frank. Marta does the best she can to avoid Frank while putting all her energy into securing a better future for her teenage daughter Camila. This story begins as a romance blossoms between Camila and Frank's son, Jordan. When Marta notices affection between the teens she tries everything to break them up. Camila stubbornly resists causing a serious rift between mother and daughter.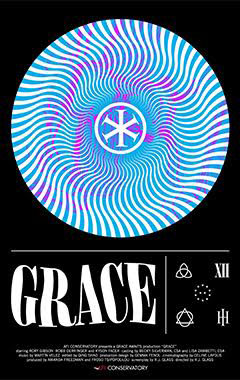 Grace
(USA)
1:30 PM
Director: R.J. Glass
Drama Shorts Program 16C
A father-son drama that tells the story of Lucas Walker, a charismatic pastor's teenage son, who discovers that his father's alternative religious movement has become a dangerous and seductive cult of personality. When his best friend nearly dies during a manipulative test of faith, Lucas must shatter the only world he's ever known to escape his father's shadow. A twisted coming-of-age story about a son's discovery that his father is not a god.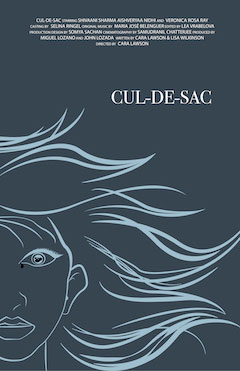 Cul-De-Sac
(USA)
1:30 PM
Director: Cara Lauren Lawson
Drama Shorts Program 16C
On the morning of her annual Memorial Day barbecue, a young mother, Jiya, is threatened by tormenting symptoms of postpartum psychosis. Overwhelmed, she tries to suppress the sense of dread as her mental state worsens, but her sense of reality begins to deteriorate when the final guest arrives -- her mother.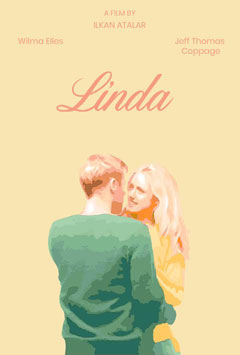 Linda
(Turkey)
1:30 PM
Director: Ilkan Atalar
Drama Shorts Program 16C
There are some tough days in life and some days are even tougher without the person you love.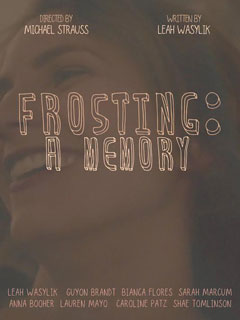 Frosting: A Memory
(USA)
1:30 PM
Director: Michael Strauss
Drama Shorts Program 16C
This amazing film explores the magnificence of memory; how sights, sounds, and smells conjure images and sensations of personal recollection. Through ethereal sensory impressions we relive and revisit the celebration of a young-adult's last birthday toward the end of her battle with cancer.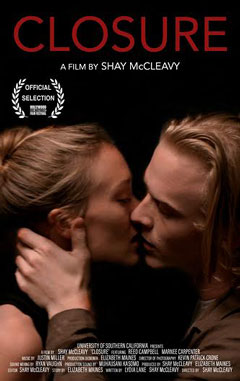 Closure
(USA)
1:30 PM
Director: Shay McCleavy
Drama Shorts Program 16C
A young man who has just received a voicemail from his ex. Caught between their desires, they must confront their past relationship and uncertain future. The story was based on a one-word theme: Self-Satisfaction. What evolved was a short film about the moment where one must choose to take action that fulfills short term desires, and the moment of reflection that follows.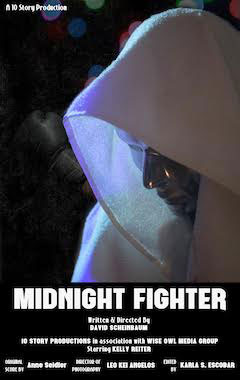 Midnight Fighter
(USA)
2:30 PM
Director: David Scheinbaum
Shorts Program 16D
A young girl faces eviction from her recently inherited and deteriorating property. Her only hope is the caretaker left with the property, a broken down old fighter, when a flyer for a cash prize fight contest begins to surface around the city.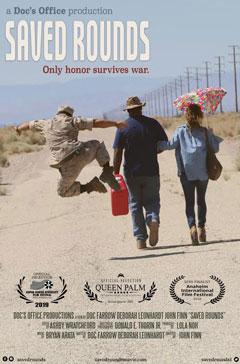 Saved Rounds
(USA)
2:30 PM
Director: John Finn
Shorts Program 16D
"Saved Rounds" is a military term referring to left-over ammunition, or simply unfinished business.
Drawn from the writer Doc Farrow's experiences as a US Navy combat Corpsman in Iraq, SAVED ROUNDS looks at the devastating pain of loss, survivor's guilt, the redeeming qualities of love and honor, and the fragile glimmer of hope in those whose lives are forever changed by war.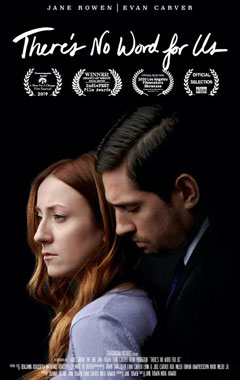 There's No Word for Us
(USA)
2:30 PM
Director: Jane Rowen & Nora Hawari
Shorts Program 16D
Short film drama about a husband and wife faced with an unimaginable task. After an all too common tragedy, Jen and Erik struggle to get through the worst day of their lives - burying their daughter. The grief becomes too much to bear for Jen, and in her attempt to escape the pain, she unexpectedly comes face to face with what took her daughter's life.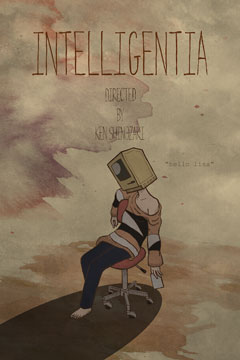 Intelligentia
(USA)
3:30 PM
Director: Ken Shinozaki
Sci Fi Shorts Program 16E
In a 70s based alternate past, an AI Auditor, Lisa Matheson, conducts an interview with a new computer program to detect what's known as a Type IV AI: a conscious being. Over the course of the procedure, Lisa discovers that this new program is not what it seems and her entire world is disrupted.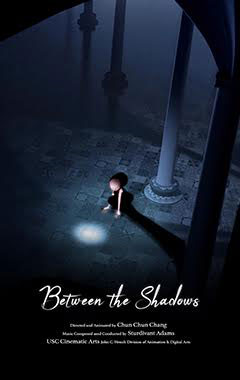 Between The Shadows
(USA)
3:30 PM
Director: Chun Chun Chang
Sci Fi Shorts Program 16E
A woman is enchanted by the moonbeam and chases it up to the sky.

Feb 16th, Regal Cinemas LA Live
G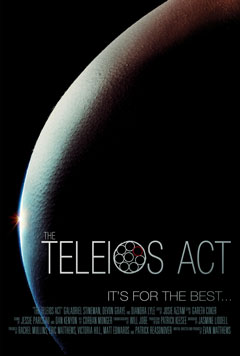 The Teleios Act
(USA)
3:30 PM
Director: Evan Matthews
Sci Fi Shorts Program 16E
In the not-so-distant future, the government mandated Teleios Act dictates whether a baby is "perfect" enough to be born into a perfect society, but when the beloved spokesmodel conceives after a decade of infertility, a clerical mix-up threatens their lives.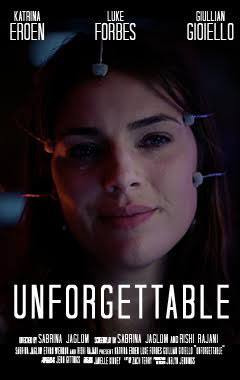 Unforgettable
(USA)
3:30 PM
Director: Sabrina Jaglom
Sci Fi Shorts Program 16E
Hoping to fix a failed relationship a young woman kidnaps her ex-boyfriend and subjects him to technology that alters his memories in order to rebuild the foundation of their partnership and get their lives back on track.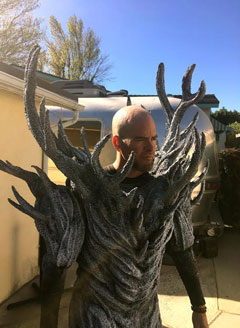 Snowglobe
(USA)
3:30 PM
Director: Tim Rush
Sci Fi Shorts Program 16E
A young woman wakes in a frozen wasteland. Searching for her lost co-pilot, on the run from a totalitarian regime, she discovers a world with many secrets lying beneath its surface. Along the way, she must peer into the void and find her voice if she hopes to survive. A heartfelt tribute to 80s Sci-Fi movies, SNOWGLOBE features practical creature effects and costumes, hand-built models and was filmed in sunny Burbank CA in the middle of summer.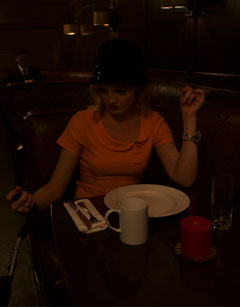 Waiting
(USA)
4:30 PM
Director: Anthony Cally
Horror Shorts Program 16F
In this short, we have a young man anticipating company. But while he does, he starts to take notice of the increasingly eccentric patrons in a restaurant. For reasons of their own, a feeling of angst looms over each and every one of them. And the mood starts to permeate the constitution of our protagonist. They may be as unclear as their audience, but the anticipation of what comes next fills them with dread.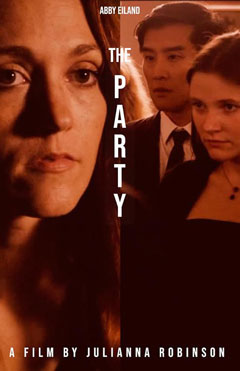 The Party
(USA)
4:30 PM
Director: Julianna Robinson
Horror Shorts Program 16F
When a charming stranger invites her to a party, a shy woman's fear of socializing turns into real terror.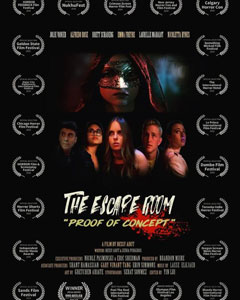 The Escape Room
(USA)
4:30 PM
Director: Bessy Adut
Horror Shorts Program 16F
"Escape Room" is an award winning film (best screenplay, best editing, nominated for best film, best music score and best acting) about a brilliant student who is bullied in high school and suffers from OCD reluctantly joins her popular friends at a horror-themed Escape Room game. When the group realizes that a revenge-seeking Game Master has set them up in a custom-made deadly trap, the five teenagers start turning on each other. They have to join forces in order to get out of the room alive.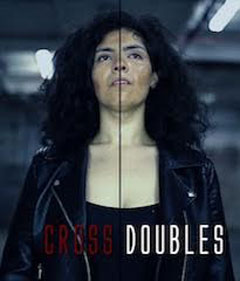 Cross Doubles
(USA)
5:00 PM
Director: Paul Laier
Thriller/Horror Program 16G
In a post apocalyptic world, aliens are making copies of human beings and using them as spies. Survival relies on deciding who to trust. Haley is thrust into making that decision.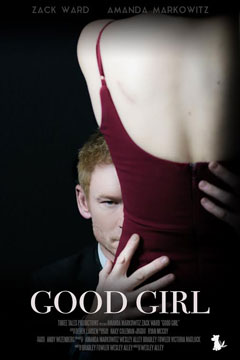 Good Girl
(USA)
5:00 PM
Director: Wesley Alley
Thriller/Horror Program 16G
Helen and Charles enjoy a seemingly romantic evening in celebration of their ten-year anniversary. The candles are lit, the table is set, and classy music is projecting from a record player. However, the reality of the what they are actually celebrating is far more sinister. Their dinner may start as romantic and loving, but it takes a dark and twisted turn, as the evening quickly goes from fairytale to nightmare and Helen must do whatever she can to remain his Good Girl.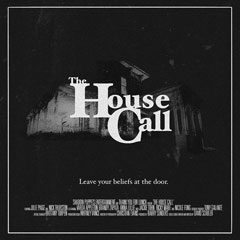 The House Call
(USA)
5:00 PM
Director: David Schuler
Thriller/Horror Program 16G
We meet Dr. Vanessa Stevens, a Psychiatrist, on her first day back to work since the tragic death of her Sister. Convinced that work is the best distraction from her grief, she agrees to visit a fanatically religious family who are convinced their mother is possessed by the Devil.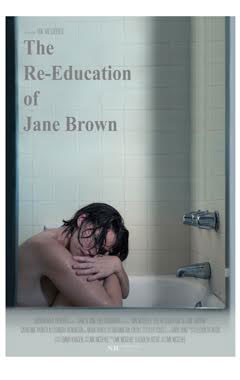 The Re-Education of Jane Brown
(USA)
5:00 PM
Director: MK McGehee
Thriller/Horror Program 16G
When Jane, a reticent young woman haunted by her past, awakens in a re-education facility for women who have committed a very specific type of crime, she fights to withstand the brutal re-education process. She soon discovers, however, that a fate worse than an altered mind awaits her if she continues to resist.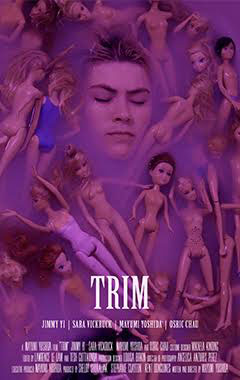 Trim
(Canada)
5:00 PM
Director: Mayumi Yoshida
Thriller/Horror Program 16G
A woman with self-image issues gets more than she paid for at her local salon.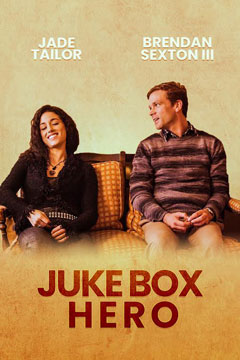 Juke Box Hero
(USA)
6:00 PM
Director: Sherrie Richman
Juke Box Hero is a visceral and psychological 80's drama tapping into the latent fears in our society that both attract and repel.
This film portrays the unlikely companionship between Kiva Jade, an alluring and brazen musician, driven to become a multi-platinum superstar in the counter-culture world of rock and Allan Crossley, a humble nursing home care-giver with a golden heart.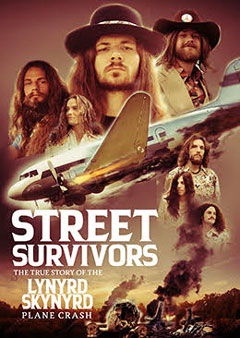 Street Survivors: The True Story Of The Lynyrd Skynyrd Plane Crash
(USA)
7:30 PM
Director: Jared Cohn
The Lynyrd Skynyrd Biopic. The movie centers on drummer Artimus Pyle's experience as a band member in Lynyrd Skynyrd and the tragically fateful day the plane they rented that crashed in the late evening in the swamps of Gillsburg ,MS on October 20th ,1977 and took the lives of singer Ronnie Van Zant , guitarist Steve Gaines ,his sister back up singer Cassie Gaines , road manager Dean Kilpatrick and the two pilots . This movie focuses on the hours leading up to and the day of the event and the aftermath.
Artimus Pyle in Person!! SOLD OUT SCREENING: Additional Screenings Added
Winner - Best Cinematography – Pascal Combes-Knoke
World Premiere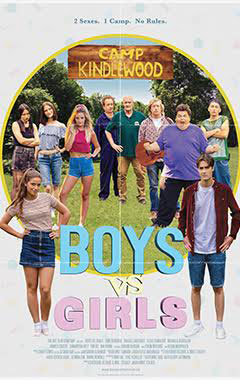 Boys vs. Girls
(Canada)
9:30 PM
Director: Mike Stasko
In the summer of 1990, Camp Kindlewood is forced to go co-ed for the first time in its seventy-year existence. Roger (Colin Mochrie, Whose Line Is It Anyway?), the camp director, tries to convince both sides that this is a great idea in an effort to keep the camp off the corporate chopping block. But after head counsellors Dale (Eric Osborne, Degrassi) and Amber (Rachel Dagenais, The Birder) have an awkward encounter, all bets are off. Both Dale and Amber rally their sides in an attempt to win back their camp and gain dominance over what they feel is rightfully theirs. This battle of the sexes sets off a series of pranks and mischief, fueled by camp caretaker Coffee (Kevin McDonald,The Kids in the Hall), as the boys and girls fight for their summertime home.
Winner - Best Supporting Actor – Kevin McDonald
World Premiere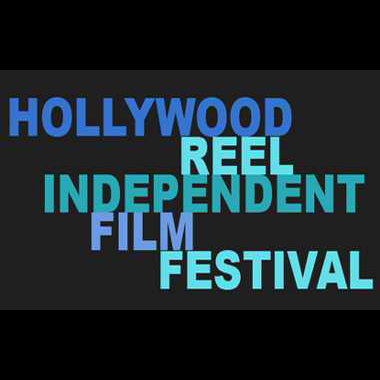 SUNDAY NIGHT RECEPTION
9:30 PM
Celebrate the first week of screenings at LA LIVE at our HRIFF Sunday Night Event.
Receptions Event takes place in Downtown Los Angeles at secret L.A. LIVE locations.
Drink and socialize in downtown Los Angeles with your fellow filmmakers. Have fun after a day full of film screenings at this fun-filled event not-to-be-missed!

Feb 16th, LA Live