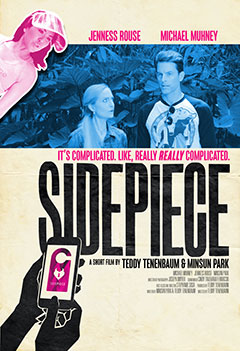 Sidepiece
(USA)
1:00 PM
Director: Teddy Tenenbaum
Early Program 18A
Dating is hard. Especially when you're married.
Nothing is what appears to be in this kinda-romantic-comedy about two people who find each other on a very special dating app. You just can't trust what you read anymore.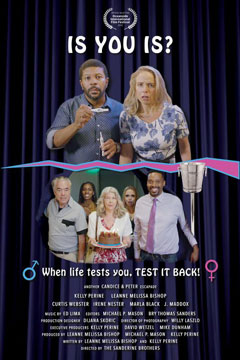 Is You Is?
(USA)
1:00 PM
Director: Kelly Perine & Bry Thomas Sanders
Early Program 18A
Candice & Peter, a dating couple, will find out at Candice's birthday party if there's going to be a little addition to their twosome.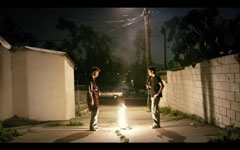 How To-Out Drink Yourself
(USA)
1:00 PM
Director: Nicholas Gassaway
Early Program 18A
After a drunken binge, Rory finds he has built a time machine and uses it to go back in time and attempt to out drink his younger self. Once there, he realizes he can give "Young Rory" some tips on how to avoid the pit falls in the future.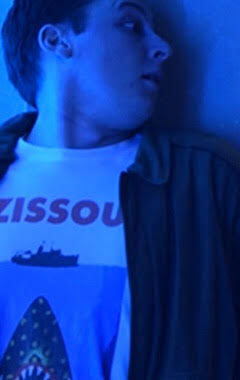 The Chase
(USA)
1:00 PM
Director: Alexander Apostolos John Santorineos
Early Program 18A
A paranoid man travels through the erie city of the night. He notices an invisible, Menacing presence following him.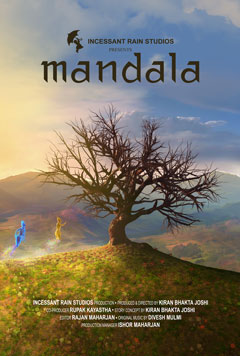 Mandala
(Nepal)
2:00 PM
Director: Kiran Bhakta Joshi
Shorts Program 18B
"Mandala" is an animated short film about the Impermanence of Things. Once a Mandala is completed, it is brushed away – never to exist again. And in that very act of "destruction of Mandala lies the process of renewal. As the Mandala's sand is returned to the earth, the metaphor for the continual flow of life is highlighted. For what is life but a brief moment of beauty – only to be wiped away to create something new.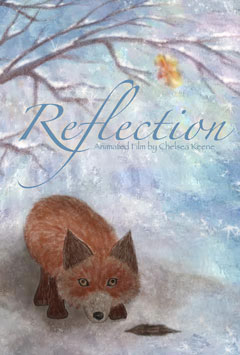 Reflection
(USA)
2:00 PM
Director: Chelsea Keene
Shorts Program 18B
On the surface Reflection is a simple story of two leaves. However, looking deeper, it is also a reflection of all living things as we make our way through the shared cycles of life, love, loss, and rebirth. It is about approaching life as a journey, creating a balance between self discovery and existing in harmony with the natural world. Reflection is a visual and musical experience meant to represent our connection with each other and all the living things on the planet, while honoring the complex beauty which can be found in the simplest moments and interactions. It is ultimately a celebration of life that invites viewers to share in an appreciation of all of life's diversity and all the unique stories it has to offer.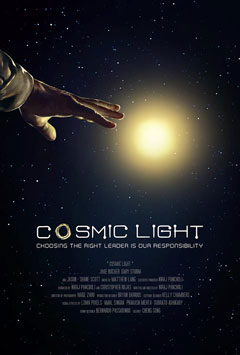 Cosmic Light
(USA)
2:00 PM
Director: Niraj Pancholi
Shorts Program 18B
An aspiring astronomer tackles the fate of humanity when the greatest discovery of all time comes into question - a mysterious cosmic light.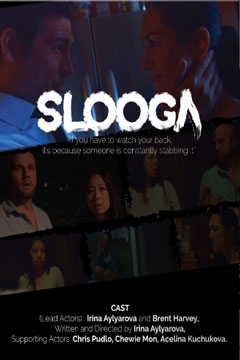 Slooga
(USA)
3:00 PM
Director: Irina Aylyarova
Drama Shorts Program 18C
This story follows a Russian immigrant who is married to a US citizen. Even though her intentions of living a better life in the US and making better opportunities for her children are upstanding, she ends up facing many challenges that come with adapting to a whole new country.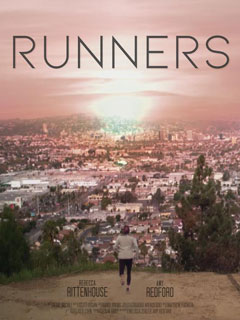 Runners
(USA)
3:00 PM
Director: Paul Urcioli
Drama Shorts Program 18C
Carla is wracked with a singular obsession: find a woman named Susan Kingsley and right a terrible wrong. But when Carla catches Susan (is this THE Susan?) on a running trail, the tables quickly turn, leaving a stunned Carla questioning the nature of penance and forgiveness.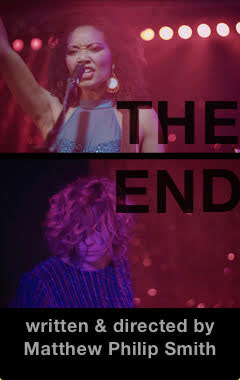 The End
(USA)
3:00 PM
Director: Matthew Philip Smith
Drama Shorts Program 18C
Everyone who has ever picked up a guitar, and learned some power chords, dreams of being a rockstar, but what happens when you give it everything you've got and it's not enough?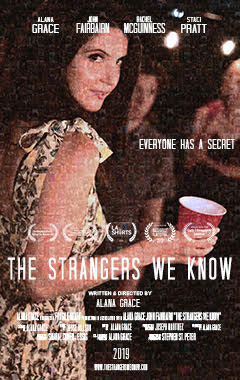 The Strangers We Know
(USA)
3:00 PM
Director: Alana Grace
Drama Shorts Program 18C
A seemingly perfect woman has what appears to be a happy 30th birthday party with the ones she loves. But under her perfect façade lies a hidden life full of secrets, tragedy, and unfinished business.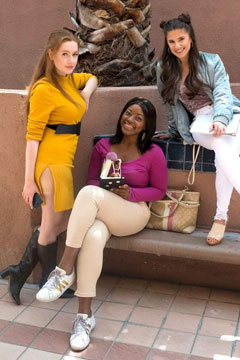 Pretty Restless
(USA)
4:00 PM
Director: V. Nweze, S. Litten & E. Kruse
Shorts Program 18D
Three teenage girls rush through senior year to define who they will become post high school, but their restless natures could pull them apart.
Mia, the sheltered shy girl, comes out of her shell when her cousin, Sabrina, introduces her to some older friends. The "new Mia" will run in to some new problems with her new found fashion sense and friend group. A+ student, Amber is on her way to be the next top journalist at Emerson. She gets distracted for the first time ever, by a boy who may just take her career for a very different turn. YouTuber Chelsea is on her way to 1 million subscribers fast. She will have to determine if she's headed to college after high school, or will take a different road than her doctor daddies want her to take.
Will Amber, Chelsea, and Mia's friendship withstand the new challenges senior year brings?

Feb 18th, Regal Cinemas LA Live
PG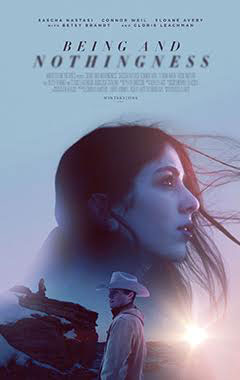 Being and Nothingness
(USA)
4:00 PM
Director: Ashley Avis
Shorts Program 18D
When sixteen-year-old Lola is forced to relocate to Casper, Wyoming with her anxiety riddled, Jean Paul Sartre obsessed mother, where she fears nothing will ever happen to her. Arriving on her estranged grandmother Ivy's (Cloris Leachman) dilapidated ranch in the middle of nowhere - Lola is immediately taken by Ivy's surrogate son Cody (a handsome ranch hand a few years her senior). Lola seduces Cody, and decides she must rid him of his simpleton girlfriend for his benefit as well as her own.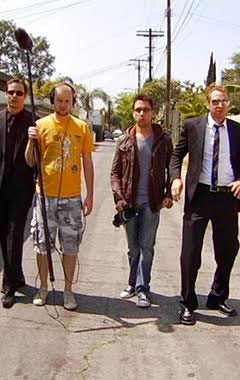 The Alley
(USA)
5:15 PM
Director: David Eyman
Comedy Shorts Program 18E
A Director tries desperately to get the last shot for his movie but everything that can go wrong, does go wrong.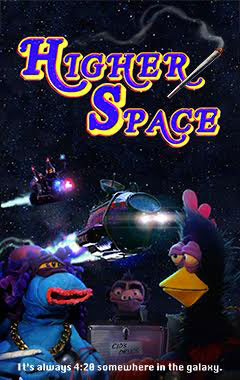 Higher Space
(USA)
5:15 PM
Director: David Ochs & Vitaliy Strokous
Comedy Shorts Program 18E
Higher Space is a Sci-Fi Puppet Stoner-Comedy that take you on raunchy ride through a rougher side of Outer Space. Starring a unique cast of hand made puppets, Higher Space is a film that pleases the senses. Or insults them. This really unique adventure follows Chuck and Blue, two lovable burnouts on their way to sell some weed at the wildest party in the Galaxy! They must put their busted space van into high gear, evade the cops, and overcome some serious trauma if they want to make it to the party of the millennium!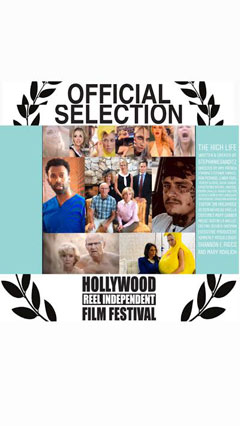 The High Life
(USA)
5:15 PM
Director: Amy French, Writer Stephanie Sanditz
Comedy Shorts Program 18E
This half-hour serialized dramedy follows a mixed-religious family, when their wayward daughter moves back home and tries to find faith out of her childhood bedroom, urging everyone else to (reluctantly) do the same. The Pilot follows the family as they reunite upon the mysterious death-request of their wealthy aunt, where is forced to look at their lives with a little more honesty and no one is who they pretend to be.
Based on a Real-Life Co-ed Naked-Family Funeral.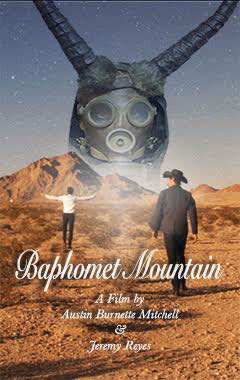 Baphomet Mountain
(USA)
6:15 PM
Director: Austin Burnette Mitchell & Jeremy Reyes
A bizarre religious zealot entrusts the help of a hitch-hiking country singer in order to help find his younger brother, who he believes to be kidnapped by a cult that worships Baphomet somewhere in the desert outside Las Vegas, Nevada. Set against the backdrop of the City of Sin, who is strong enough to resist being swallowed up by a world of low-lifes, boozers, and wandering souls? Who dares to uncover the mysteries and mirages of the desert outskirts, and what lurks beyond the mountains? With one man operating on a premonition of higher destiny and the other operating on not much more than heartbreak and existential whim, the journey they take together and the intertwining of purpose will force each to examine what's in the core of their respective hearts.
World Premiere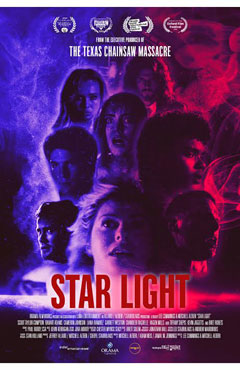 Star Light
(USA)
8:00 PM
Director: Lee Cummings & Mitchell Altieri
While skateboarding, a kind hearted teenager, Dylan, crashes into a beautiful young woman who secretly turns out to be the World Famous Popstar, Bebe A. Love. Keeping her identity under wraps, Dylan takes Bebe to his best friend's house for help. While he and his group of friends try to help this mysterious woman, unexplained events begin to occur within the home. And they only intensify when Bebe's handler, Anton, shows up at their door and demands the teenagers return her immediately. When Dylan refuses fearing for Bebe's safety, he unleashes a barrage of dire consequences that turns a fun graduation party into a night of living hell.
World Premiere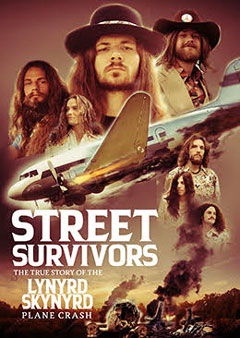 Street Survivors: The True Story Of The Lynyrd Skynyrd Plane Crash
(ENCORE SCREENING)
(USA)
9:30 PM
Director: Jared Cohn
The Lynyrd Skynyrd Biopic. The movie centers on drummer Artimus Pyle's experience as a band member in Lynyrd Skynyrd and the tragically fateful day the plane they rented that crashed in the late evening in the swamps of Gillsburg ,MS on October 20th ,1977 and took the lives of singer Ronnie Van Zant , guitarist Steve Gaines ,his sister back up singer Cassie Gaines , road manager Dean Kilpatrick and the two pilots . This movie focuses on the hours leading up to and the day of the event and the aftermath.
ENCORE SCREENING - 1st Screening Sold Out!
Winner - Best Cinematography – Pascal Combes-Knoke
World Premiere