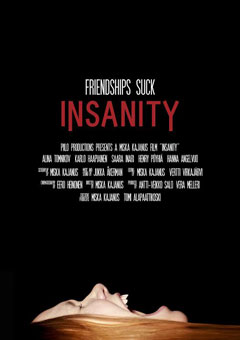 Insanity
(Finland)
11:30 AM
Director: Miska Kajanus
A family goes to a wintery island. One of their little girls dies. 20 years later a group of friends go to the same place to have fun.
Will they survive?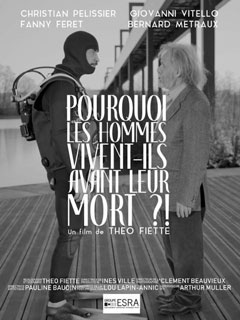 Why Do Men Live Before They Die ?!
(France)
1:00 PM
Director: Théo Fiette
Shorts Program 19A
The incongruous encounter of a man who wants to jump into water to end his life and a diver who does not dare to dive. Can this new friendship tell us more about the meaning of life?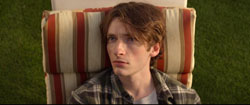 The Boy
(USA)
1:00 PM
Director: Hao Cui
Shorts Program 19A
James lives in a re-married family, where his step father, Frank, lost an extremely expensive sculpture creating a dark family drama that ends in tragedy.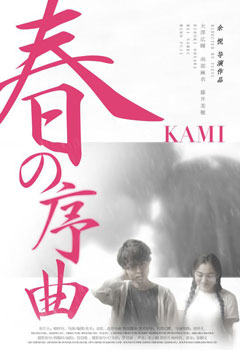 Kami
(China)
1:00 PM
Director: Yue Yu
Shorts Program 19A
Seto Naikai is an otaku person and afraid of society, his childhood friend Ayumi Ninomiya gives him some hope to let him believe he can live in his small world, then broke it. In the end, he chooses to stand out and face reality with his sex doll girlfriend.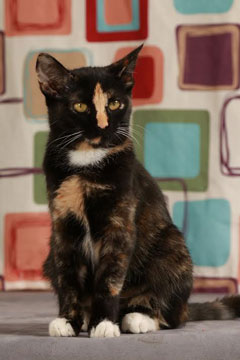 Paws and Persuasion
(USA)
1:00 PM
Director: Sonny Katz
Shorts Program 19A
A parody with a twist?
Or are the viewers being trolled?
Using the thoughts of cats, the audience learns about the multi-generational saga of an Italian film director who is coming to terms with his life and regrets.
After a health scare due to fatigue, the director sees a psychologist to help him sort out his life. What unfolds is truly amazing. Is he crazy? Or Not?

Feb 19th, Regal Cinemas LA Live
G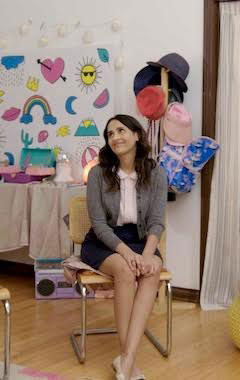 The Gaybysitters Club
(USA)
2:00 PM
Director: Savannah Dooley
LGBTQ Shorts Program 19B
When tomboy Kristi finds out her best friend Maryann might be dating a BOY, she calls an emergency club meeting! But just why is Kristi so upset? Could it be that she's never come to terms with her own sexuality?? This is one mystery it'll take the whole club to solve!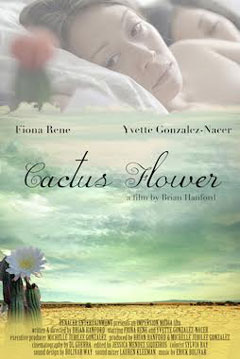 Cactus Flower
(USA)
2:00 PM
Director: Brian Hanford
LGBTQ Shorts Program 19B
Love and self-identity is never easy, and bringing the challenges of social pressure and prejudice into that equation can push people to the brink. However, the inspiring strength of a person to embrace and openly show who they are is something that should be seen, heard, and celebrated. This film does just that.
It is the story of Morgan, who's new job has premium health insurance which covers the medical costs of transitioning to a man, something she never thought possible. Yet, this means she may have to reveal the truth to the person she loves most, her girlfriend, and risk losing her forever in order to find herself.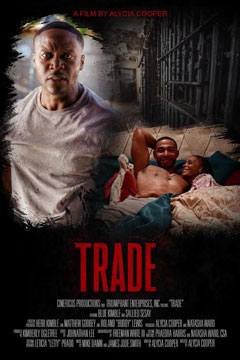 Trade
(USA)
2:00 PM
Director: Alycia Cooper
LGBTQ Shorts Program 19B
After being released from prison, a married father of two must protect his family from the cellmate he crossed a line with. Crazed and deranged Felonious Hinds is a homophobic, gay career criminal, beta male, who becomes obsessed with his cellmate, Alonzo "Zo" Harrison. Zo is a happily married father of two. He's alpha, and would never ever consider himself bi-sexual, let alone gay. They spend every day and night together for one year in prison. Felonious is catching feelings. Zo is just passing the time.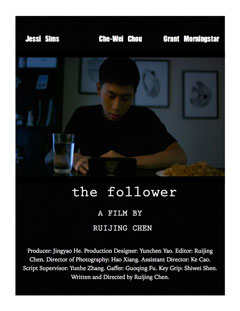 The Follower
(USA)
3:00 PM
Director: Ruijing Chen
Drama Shorts Program 19C
An oversea Chinese boy is obsessed with an American live stream host Mia. He watches Mia's live stream every night at the same time. One night, he gets Mia's address when she accidentally shows it in front of the camera. One day, with full of preparation, he pretends as a delivery man, comes to Mia's apartment, and puts a hidden camera behind the door. However, he starts to be jealous of Mia's life with her boyfriend. One day, he decides to take a revenge.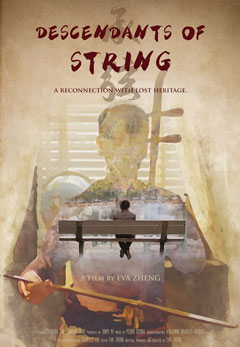 Descendants of String
(USA)
3:00 PM
Director: Yilin Zheng (Eva)
Drama Shorts Program 19C
Descendants of String tells the story of a retired Chinese musician, Song, who makes an effort to reconnect with Bingbing, his American-born grandson. The film examines themes of cultural identity and immigration. Eva Zheng, the director of the film, is a Los Angeles based director from China. Zheng set out to make a film that could explore what happens when second-generation immigrants lose ties with their mother culture.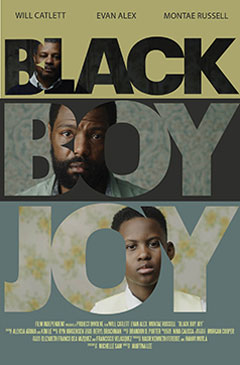 Black Boy Joy
(USA)
3:00 PM
Director: Martina Lee
Drama Shorts Program 19C
Black Boy Joy is an introspective slice of life story about two generations of Black men, living within the same household, juggling the demands of raising a young son with autism. They all struggle to adapt to their normal after the death of a loved one. What follows is a careful description of the themes, characters, tone, and world setting.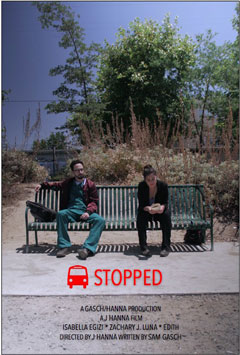 Stopped
(USA)
4:00 PM
Director: J Hanna
Shorts Program 19D
Two people meet for the first time at a bus stop. Just as they've done a thousand times before. They try to foster a true connection, and maybe come up with a list of their favorite books. They are waiting for a bus. The bus will be along any minute now.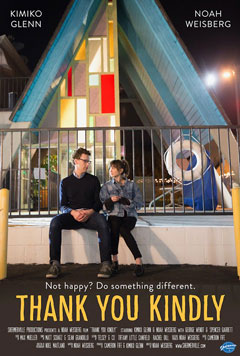 Thank You Kindly
(USA)
4:00 PM
Director: Noah Weisberg
Shorts Program 19D
A successful but unfilled ad exec (Noah Weisberg) stops at a motel on his way home from a business trip. Checking in, he meets Olivia (Kimiko Glenn), a motel clerk with a degree in theatre & dreams of Broadway, who never quite made it out of her hometown. Over the course of one night, these two might just find love, or more importantly they might finally become "unstuck" and end up pursuing what truly fulfills them...That is, if they can take Olivia's own advice: "Not happy? Do something different."
Winner - Best Actress In A Short Film – Kimiko Glenn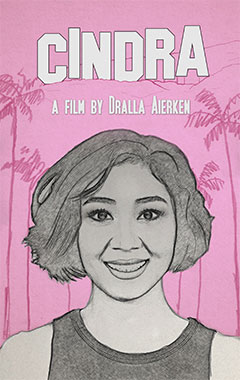 Cindra
(China)
4:00 PM
Director: Dralla Aierken
Shorts Program 19D
Cindra has a weird name, an Asian face and dreams of becoming an actor in LA. After getting a sobering welcome to the city, she has to figure out how to survive this absurd town. (Mis)guided by a confident but equally lost friend - Tysun, Cindra looks for her first real connection in the City of Angels. A sympathetic look at the ungifted, the lost and the timid, Cindra aims to show what "La La Land" is for the rest of us who aren't Ryan Gosling or Emma Stone.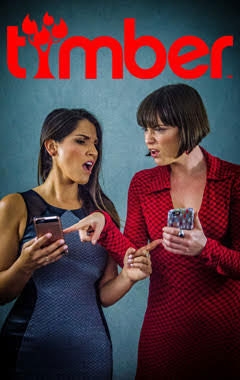 Timber the Series
(USA)
4:00 PM
Director: Shawn DePasquale
Shorts Program 19D
You used to have to go to a bar to meet people, or a book club, or you'd meet a nice boy at church or in a synagogue. Dating used to be personal; It was about connections, conversation, the spark of attraction… The rules of dating have changed - "Dating apps" like Tinder, Bumble, Grindr, OkCupid and many more have replaced the old fashioned methods of personal connection. Now, you SWIPE RIGHT for love and hope for the best...Timber the series, a web series based on real Tinder dates, follows Kelly and Lindsey, two thirty-somethings looking for love in all the wrong places… like their cell phones.
Winner - Best Web Project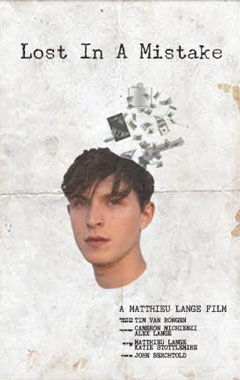 Lost In A Mistake
(USA)
5:00 PM
Director: Matthieu Lange
Drama Shorts Program 19E
'Lost In A Mistake ' serves as a narrative representation of the psychological dilemma that comes with making any mistake. It seeks to capture this mind-ridden maze we all face often in our lives, by presenting the extreme situation of a young broken man searching for a way out. Its goal is to create a personal, intimate experience for the viewer as they dive into the mind of the character - through visuals and sounds - and form their own thoughts on the reasons and intentions behind the protagonist's actions.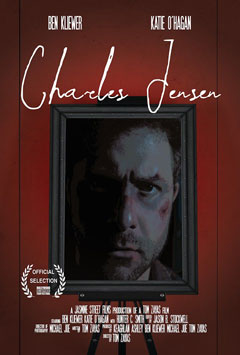 Charles Jensen
(USA)
5:00 PM
Director: Tom Zayas
Drama Shorts Program 19E
Charles Jensen is a successful painter struggling with a serious case of painter's block. With his marriage falling apart and no creative outlet, Charles begins running at night to relieve his mounting stress. When he witnesses a burglary after a midnight run, Charles chooses to chase down the assailant. After receiving the beating of his life, his creative juices are flowing for the first time in a long time. But once the adrenaline fades and the painter's block returns, how far will he go to break free?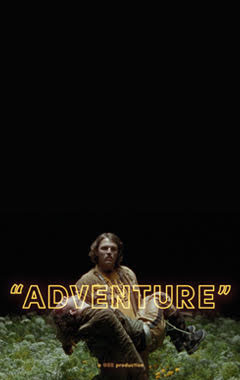 Monster Rally "Adventure"
(USA)
6:00 PM
Director: Zak Marx
Music Video Program 19F
Adventure explores the world of 1970s competitive moto-racing in finely textured, surreal miniature. It follows perennial #2 ranked rider, 'Sunshine,' during the 1972 Baja 1000 as he ruminates in the shadows of adored, world champion, Jammin' Jackie Hudson. Inspired by Bruce Brown's 1971 classic On Any Sunday, this music video was shot on both Super 16mm film and broadcast news cameras of the era.
Winner - Best Music Video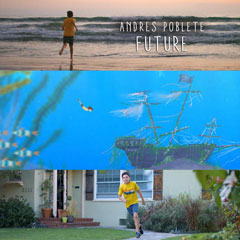 Future
(USA)
6:00 PM
Director: Christian Castagna
Music Video Program 19F
A kid wakes up to find out his ukulele has flown away. He starts searching for it all over the city as he needs it to sing his song.

Feb 19th, Regal Cinemas LA Live
G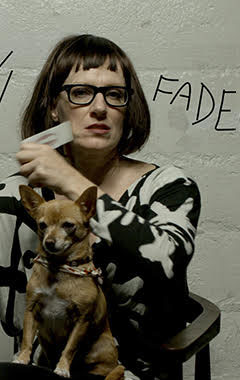 Fade
(USA)
6:00 PM
Director: Jonathan Levit
Music Video Program 19F
The official music video for Fay Gauthier's electro-pop single FADE is a quick-cut, visual exploration of finding one's voice and using it. Through choreography, overlapping images, and potent lyrics expressed by a diverse cast, it is unapologetic in its support for speaking up. It calls for kindness, compassion, tolerance, and personal responsibility—in short, the best of what makes us human.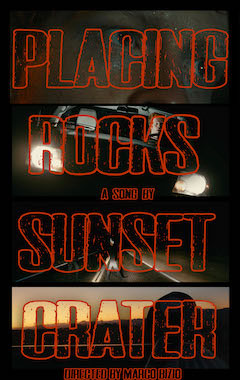 Placing Rocks
(USA)
6:00 PM
Director: Marco Bizio
Music Video Program 19F
A young man is traveling on a lonely desert road, with nothing but his pickup truck and a shovel to protect him from the elements. Suddenly he hits something, could it be an animal? Well, in fact, it's a dead body, which he ends up putting in his trunk…you never know, he might need it for later. As he keeps driving, more or more clues about where this road leads start appearing. He realizes that although he's been running away from his own destiny this entire time, there are some things which he can't escape.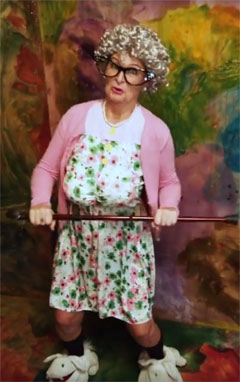 Fine, I'll Write My Own Damn Song
(USA)
6:00 PM
Director: Allyson Rice
Music Video Program 19F
A 56-year old mom sends a comedic rap video message to her musician son when he invites other family members to collaborate on his music, ...but not her.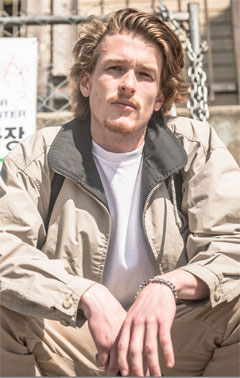 Get Away
(USA)
6:00 PM
Director: Stefan Le and Ted Horning
Music Video Program 19F
A music video shot in different neighborhoods across LA where the artist lived in at growing up. Simple and organic, the film complements the lyrics.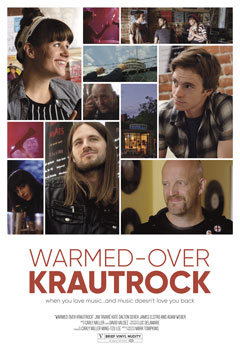 Warmed-Over Krautrock
(USA)
6:30 PM
Director: Mark Tompkins
What do you do when you love music, and music doesn't love you back?
It's a question that haunts Walt (Jim Tavaré), the owner of Essential Music, an indie record store in the heart of Silver Lake. Walt's all too aware of how his punk-rock glory days are fast fading in the rear-view... even as he can't help recounting war stories to his much younger employees: Lysette (Kate Dalton), who has to contend with a parade of customers convinced she's the Record Store Girl of their dreams; Chris (Derek James), the lead singer of Troubled Meats, a band poised for takeoff; and well-meaning music nut Duane (Adam Weber), who's a little too fluent in Rock Critic for his own good. Featuring songs by Spoon, Cherry Glazerr, Foxygen, and more.
World Premiere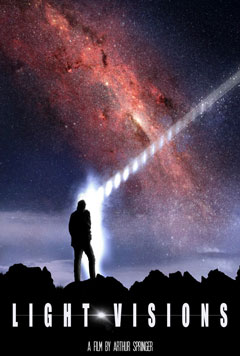 Light Visions
(USA)
8:00 PM
Director: Arthur Springer
Eve has just been carjacked by a crazed gunman. He claims Earth has been invaded by aliens and needs a ride to Area 51. He tells Eve he's receiving Light Visions, which are guiding him on his mission. Eve escapes and contacts her father Charlie, a retired CIA agent for help. Together they uncover a devious plot that threatens the very existence of all mankind. What unravels is a cosmic chess game, against Dragon and Killian, two evil motivational speakers, who will stop at nothing to achieve their ultimate goal.
Winner - Best Science Fiction Film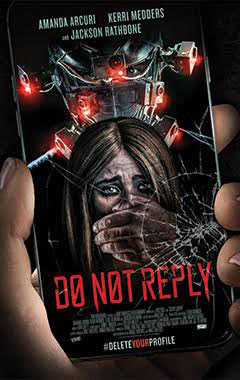 Do Not Reply
(USA)
9:30 PM
Director: Daniel Woltosz & Walt Woltosz
Chelsea, a lonely teenage high school girl, who falls prey to a social media predator. She agrees to meet him at a Halloween warehouse party, where she is drugged and abducted. Chelsea wakes up, chained in an underground shelter, and after being conditioned to behave, is allowed to stay in his fortified house with three other teenage girls. Chelsea soon discovers that Brad kills the girls he abducts while wearing a virtual reality camera helmet so that he can experience it again and again. Chelsea desperately attempts to convince the other girls to try to escape, but to have a fighting chance, she must push her morals and values beyond what she ever imagined.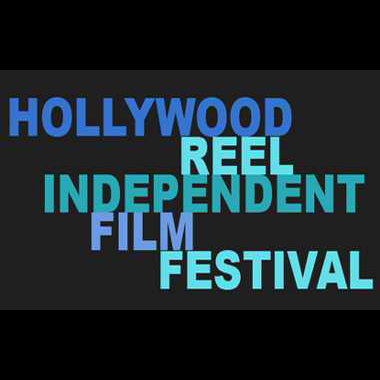 END OF FEST EVENT
8:45 PM
The last meet-up and social event of the festival is our Wednesday Night Reception event taking place in Downtown Los Angeles at L.A. LIVE.
Have drinks and socialize in downtown Los Angeles. Meet your fellow filmmakers, drink, and have fun after a day full of film screenings as our main block of over 200 film screenings comes to close.
Buy your party pass today to our final fun-filled social event of the season!

Feb 19th LA Live