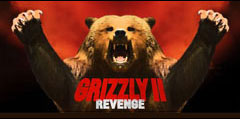 Grizzly II. Revenge
(USA)
11:15 AM
Director: André Szöts
All hell breaks loose when a giant Grizzly Bear, reacting to the slaughter of her cub by poachers, attacks at a massive big-band rock concert taking place in Yellowstone National Park. When one of the poachers was attacked and killed by the giant grizzly as revenge, the rest of the poachers decides to hunt and kill the giant bear for a good price.. The first movie for George Clooney, Laura Dern and Charlie Sheen.
U.S. Premiere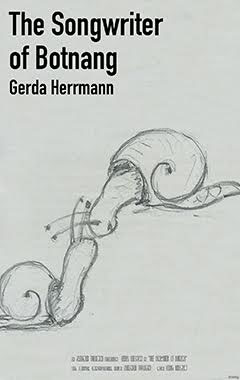 The Songwriter of Botnang
(Germany)
12:30 PM
Director: Alexander Tuschinski
A beautiful and inspiring documentary: Gerda Herrmann was born in 1931 and started to write her first song when she was in her early 50s. Since then, she has written almost 400 pieces of music and presented many at concerts without any commercial intent. A film about the creative spirit, the power of music and a childhood in Germany during the war.
U.S. Premiere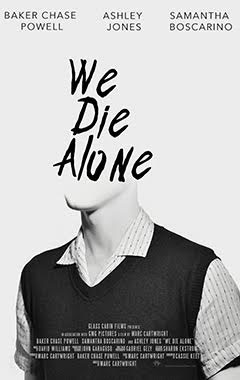 We Die Alone
(USA)
1:15 PM
Director: Marc Cartwright
Shorts Program 17A
Aidan, a young man crippled by loneliness and insecurity, wants nothing more than to experience love, but he compulsively ghosts any connections he makes through dating sites. Aidan's co-worker Elaine, generous with her advice and kindness to a fault, encourages him to put himself out there -- although, in her heart of hearts, she wishes he would pick up on her feelings for him. Everything changes when Chelsea, beautiful and distant, moves into the apartment across the hall from Aidan's. The two feel an instant connection based on their refusal to engage in social norms, and bond over an unusual hobby. This chance encounter throws Aidan into a spiral of dangerous infatuation that will alter all three of their lives.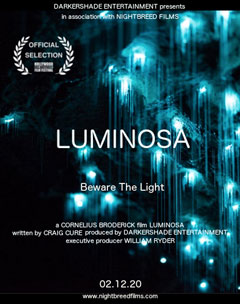 Luminosa
(USA)
1:15 PM
Director: Cornelius Broderick
Shorts Program 17A
In October of 2019 three college students set off to explore a remote cave off the coast of New Zealand. They discovered something previously unknown to man. This is their story.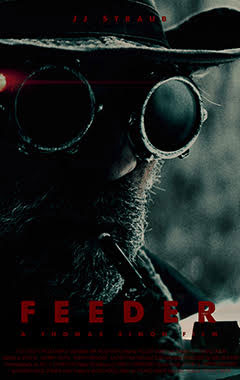 Feeder
(USA/France)
1:15 PM
Director: Thomas Simon
Shorts Program 17A
This short film is a genre bending thriller that will satisfy any fans of horror/thriller flicks and leave viewers wanting more! The story takes place in a remote mountain range, in a slightly futuristic version of our present, where the lack of wildlife forces a mysterious hunter out of the woods to find a new type of prey. The film is a proof of concept and teaser for a feature script of the same name, currently seeking funding.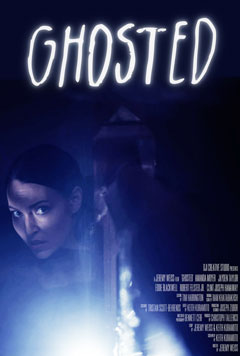 Ghosted
(USA)
2:15 PM
Director: Jeremy Weiss
Horror Shorts Program 17B
"Ghosted" follows a team of paranormal investigators who turn their haunted house explorations into a popular web series. But in this series, all the scares are fake; staged with great care by the "investigators". But now, the team just may have stumbled upon a real haunted house. One where the scares are all-too real. One that seeks to trap them inside its cursed walls forever.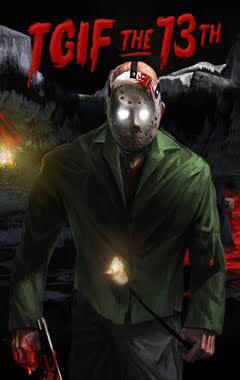 TGIF the 13th - A Voorhees Vacation
(USA)
2:15 PM
Director: Christopher R. Abbey
Horror Shorts Program 17B
It is 6:13pm on All Hallow's Eve here on 103.1, The Killer Beat! I am Crazy Ralph broadcasting live from Yosemite National Park where we just got word that Jason Voorhees is on vacation!
So go hit those trails cause it is totally safe!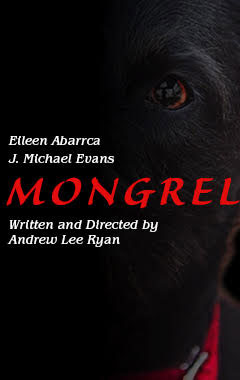 Mongrel
(USA)
2:15 PM
Director: Andrew Lee Ryan
Horror Shorts Program 17B
In Mongrel, a struggling realtor must find the will to survive an encounter with a man and his dog when they enter her open house with occult intentions. The short film explores the horror of lost unconditional love and the power of two souls coming together to bond over similar trauma. We follow a mysterious Brian Shephard determined to find a new home for his dog and get back what he lost. When he comes across a despondent Claire Wolfe who is equally desperate to fill her listing simply to move on with her life, he believes he has found the perfect opportunity to victimize...until Claire reveals what she has kept dormant inside her. In the end, both Brian and Claire get what they need to move on but in ways they would never have anticipated.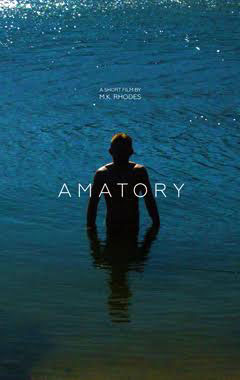 Amatory
(USA)
2:15 PM
Director: M.K. Rhodes
Horror Shorts Program 17B
A handsome hitchhiker traverses the vast expanses of the California desert and crosses paths with a sinister police officer. Both dreamily erotic and disquieting in equal measure, this short begins with sparse and elegant landscape photography, but ends with unsettling imagery evocative of a snuff film.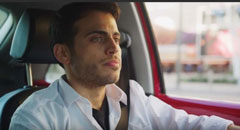 Ambiguous
(USA)
3:15 PM
Director: Raymond Silva
Drama Shorts Program 17C
This film is the story of an actor in the sea of artists surrounding the Los Angeles landscape as he struggles with the trials of being an "ethnically ambiguous" typecast during his routine auditions while in pursuit of his career as a working actor. Currently starting to feel a bit dejected, our hero debates leaving the whole journey behind him.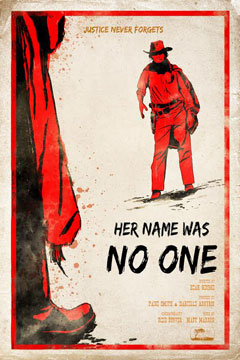 Her Name Was No One
(USA)
3:15 PM
Director: Sean George
Drama Shorts Program 17C
A film about the stand against abuse of power, sexual exploitation and humiliation told through a western lens. It is the third western film from Paige Smith and Sean George and is co-produced by Danielle Argyros. Stylized and modeled after classic cinema western styles, it features stunning photography by Reid Stover and a rich musical score from Matt Marron. The film was shot at the Whitehorse Movie Ranch near Joshua Tree National Park in the scenic high desert near Landers, California.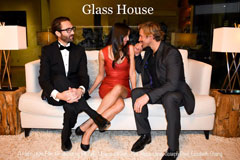 Glass House
(USA)
3:15 PM
Director: Henry Kim & Elizabeth Chang
Drama Shorts Program 17C
Glass House explores the human condition after "happily ever after". An Award Winning Architect marries an Introspective Writer. They start a family and build a beautiful home together. At a Christmas party, the Architect accidentally oversees an intimate moment between his best friend and his wife. When it turns out the best friend was also a past lover, the relationship unravels and they find their marriage in jeopardy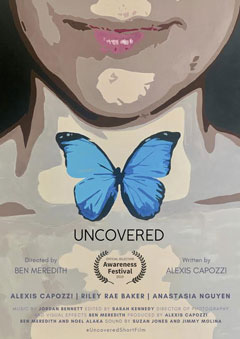 Uncovered
(USA)
3:15 PM
Director: Ben Meredith
Drama Shorts Program 17C
Based on a true story, Uncovered sheds an honest light on the broken healthcare system in America and how the type of insurance a person has, directly determines the quality of care they receive. Our two characters find themselves suddenly faced with a similar diagnosis, but their journeys to health could not be more different.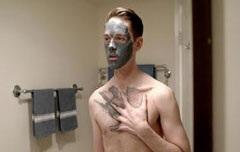 Eclipse
(USA)
4:15 PM
Director: Damon Mosier
Comedy Shorts Program 17D
Eclipse is a satirical, workplace comedy showcasing five self-involved, millennial, anti-heroes working at an elite Hollywood gym who will do anything to get ahead, including sticking together. Eclipse is a unique and deeply personal look behind the interactions these co-workers have had with celebrities, influencers, CEO's, wannabes, and you guessed it… sugar daddies. Eclipse is a commentary on the not so glamorous and thirsty reality of the lives of the people that are employed at Hollywood's most popular gym. It's the only place where people really go to be seen…and there is a lot to see. Trust us.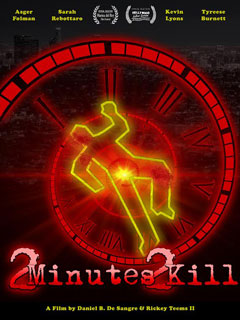 2 Minutes 2 Kill!
(USA)
4:15 PM
Director: D. De Sangre & R. Teems II
Comedy Shorts Program 17D
Get high! Stream a favorite TV show!
What would've been the perfect night for inept pizza driver, Bud, cuts to survival when a last minute order lands him at the center of a horrific crime scene in the ritzy Hollywood Hills. When villainous Tony takes Bud hostage at gunpoint, Bud gets a director's view of the gruesome behind the scenes that Tinsel Town prefers to keep tucked in the shadows. He may not see the lights or cameras, but this delivery casts Bud in more action and plot twists than his stoned mind can handle.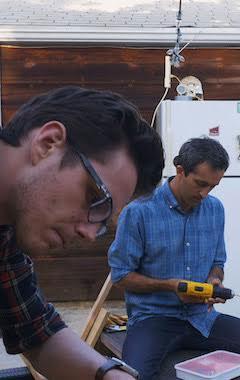 The Hat
(USA)
4:15 PM
Director: Peter Ambrosio
Comedy Shorts Program 17D
The sudden appearance of a hat pits two friends against each other with tragic consequences. The Hat is a four and a half minute microshort inspired by John Carpenter's The Thing both thematically and stylistically. Taking themes of Cold Warera mistrust and paranoia, The Hat updates them in the context of today's divisive political atmosphere. A comedic horror that's as relevant as ever.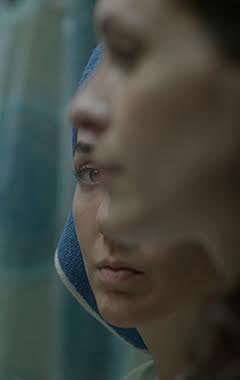 California Gold
(USA)
5:00 PM
Director: Alexa Coblentz
Thriller Shorts Program 17E
Amy arrives at the marina for a weekend visit with friends, but a chilling encounter with a stranger haunts her. This film explores the effects of a quiet moment of violence on a prickly and complicated female friendship.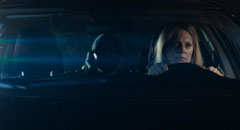 Impasse
(USA)
5:00 PM
Director: Scott Milam
Thriller Shorts Program 17E
This film is the story of a woman gassing up for the trip home when she is approached by a stranger seeking help. When she declines, things soon take a turn for the worse... but for who.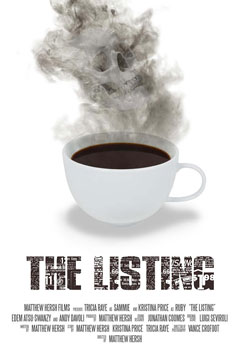 The Listing
(USA)
5:00 PM
Director: Matthew Hersh
Thriller Shorts Program 17E
Sammie is a struggling girl who moved to LA to pursue her dreams. She couldn't afford a place on her own so she split an apartment with a roommate. That is until her roommate abruptly moved out which leaves her stuck paying the rent all on her own. She then turns to the internet to find a random roommate online and when she does, everything appears to be going smoothly. For now....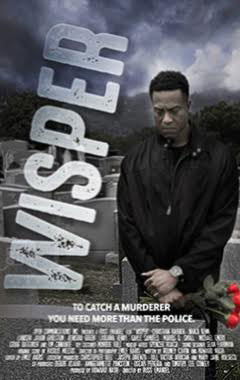 Wisper
(USA)
6:15 PM
Director: Russ Emanuel
Wisper is the true story of the murder of an upper middle-class African American family in Northern N.J. In the summer of 2016, three children and their mother were found shot to death in their large suburban home in a close, but integrated neighborhood bordering on NYC. They were discovered by father and husband Josiah Wisper – a brash businessman who owned bars, restaurants, stores and real estate, in Harlem, New York. Wisper immediately became the prime suspect in the case, or what is more commonly known as "A Person of Interest".
Wisper was eventually ruled out as a suspect by police and law enforcement officials, but never in the eyes of those in the Harlem community – his relatives, friends, and people he had known for nearly half his life. Josiah quickly embarks on a search to find out who massacred his family. His personal (and original) video recordings, journals and diaries take us to family, friends, police precincts, newspapers drug dens, gun stores and street-gang hangouts – all in the hope of piecing together the clues needed to solve this shocking and tragic crime.
World Premiere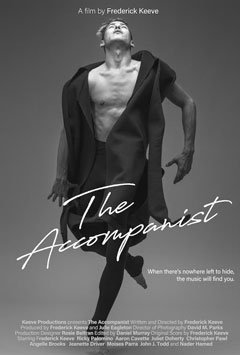 The Accompanist
(USA)
8:00 PM
Director: Frederick Keeve
The Accompanist, tells the story of a troubled ballet star seeking a comeback who finds salvation in a piano accompanist who can shape shift time with his music. When the dancer's abusive boyfriend sees the growing attraction between dancer and accompanist, an all out war ensues to see whose love will win out.
Winner - Best LGBTQ Feature Film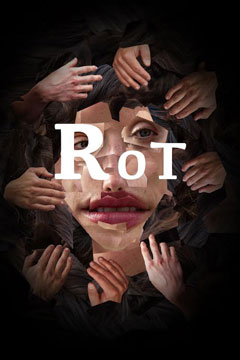 Rot
(USA)
9:30 PM
Director: Andrew Merrill
Struggling to juggle all of her responsibilities, Madison breaks up with her longtime boyfriend Jesse to focus on her life. But when he goes missing, she feels obligated to look for him. His immature roommate tries to help, and a few of his friends rally together to search for him, but this is just one more thing Madison has to worry about. What she doesn't realize is that something evil has taken over Jesse's body, that the sickness is spreading. This rot will threaten to consume everything.