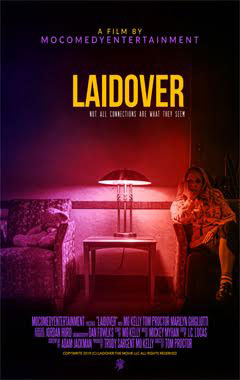 Laidover
(USA)
11:15 AM
Director: Tom Proctor
Drama Shorts Program 15A
After a long, bad marriage Lacy Heath takes a journey to meet the man she fell in love with in online dating.
Not all connections are what they seem.

Feb 15th, Regal Cinemas LA Live
R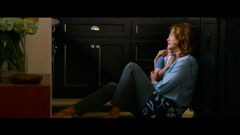 #3 Normandy Lane
(USA)
11:15 AM
Director: Brenda Strong
Drama Shorts Program 15A
Army wife and Young Mother, Sarah Winston is inextricably altered when a series of visitors arrive on her doorstep.
Placed in the surreal landscape of base life in a world at war.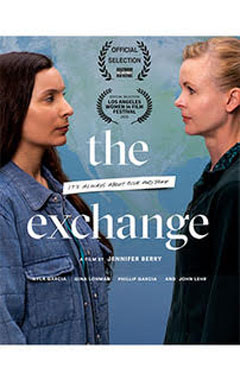 The Exchange
(USA)
11:15 AM
Director: Jennifer Berry
Drama Shorts Program 15A
During our time of urgent climate crisis, a poor Native American nurse and a wealthy trophy wife meet for an exchange of supplies. A fragile friendship forms when they realize they have more in common than differences. Meanwhile the men in their lives begin to fight over depleting resources, territory and specialized coffee.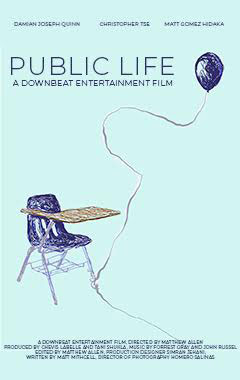 Public Life
(USA)
12:15 PM
Director: Matthew Allen
Shorts Program 15B
In the age of social media, a high schooler must come to terms with both his sexuality and his friend's death. After befriending his new classmate John, Eric is forced to come to terms with both his sexuality and the tragic death of a friend. This is a coming-of-age film that examines what it is like to struggle with sexuality, depression, anxiety, and loss in high school. The characters in this story must also deal with these issues in the age of social media. A world where everyone knows what you're doing and where nothing is ever really gone.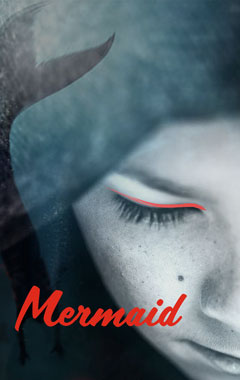 Mermaid
(USA)
12:15 PM
Director: Fia Perera
Shorts Program 15B
A suicidal nine - year old boy struggling with his gender identity crosses paths with an unraveling but lovable Drag Queen.
Winner - Best LBGTQ Short Film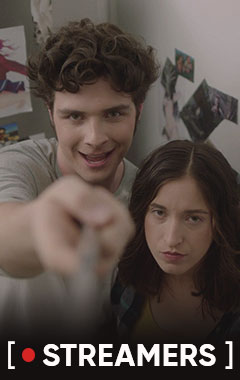 Streamers
(USA)
12:15 PM
Director: Saria Divsalar
Shorts Program 15B
Streamers is a fly-on-the-wall, warts-and-all comedy pilot focused on the struggles of life for the content-creation generation. Corey, our twenty-first century antihero, is a professional streamer; a hyperactive ball of irreverent energy and selfconfidence with a heart of, well...bronze. Our eyes and ears on Corey come courtesy of Josie, the small-town girl in the big city who is swept up, naïve and yet world-weary, in Corey's one-man universe. As Josie tries to find her feet in LA, Corey's antics frustrate her at every turn, and sometimes it's all she can do to keep from becoming his full-time mom.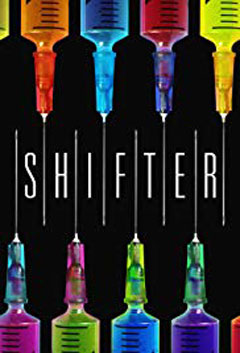 Shifter
(USA)
1:00 PM
Director: Matthew Marder
Thriller Shorts Program 15C
When an agent infiltrates a Russian Embassy in Tbilisi, Georgia and steals mysterious files, the Russians kidnap a woman they believe to be the culprit. But it may be a case of mistaken identity...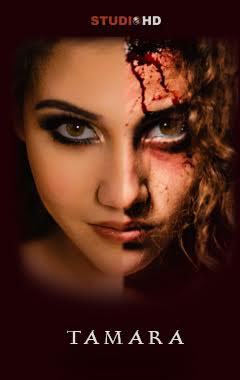 Tamara
(USA)
1:00 PM
Director: Alberto Morenove
Thriller Shorts Program 15C
A teenage girl that suddenly gets kidnaped, is forced to face her fears and emotions to escape from this terrifying situation. Now she only hopes to reunite with her mother.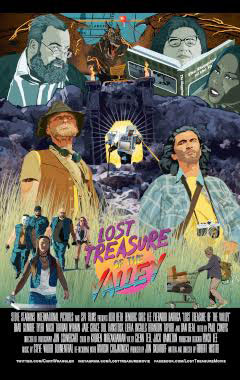 Lost Treasure of the Valley
(USA)
2:00 PM
Director: Robert Husted
Action Shorts Program 15D
Jake's roommates Molly and Dan want him to get a job, but Jake's consumed with making a photo book of all the abandoned shopping carts in LA's San Fernando Valley - because he sees something special in them. But when Molly and Dan issue Jake an ultimatum - start paying rent, or leave - Jake's true odyssey begins.
While snapping pics of a cart one day, he's rescued from being assaulted by a tough adventurer, who says that the carts Jake's been photographing actually lead to a lost treasure somewhere in the Valley, hidden in a cave just off Sepulveda Blvd! But when they discover that it's also guarded by a dragon and a shopping cart warrior, their newly-formed partnership is put to the test: will Jake and the adventurer survive? Will Jake's roommates finally throw his stuff out onto the street? And what about Jake's photo book?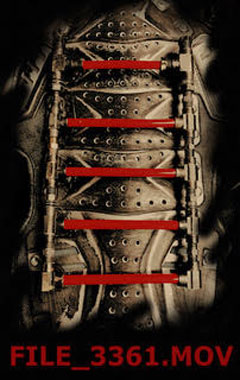 FILE_3361.mov
(USA)
2:00 PM
Director: Jorden Zahner
Action Shorts Program 15D
Two friends wake up in a nightmare scenario with nothing but questions and a mysterious metal suit.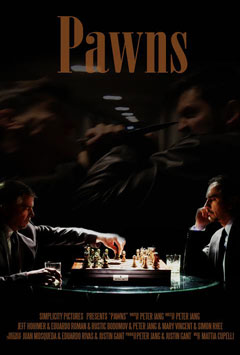 Pawns
(USA)
2:00 PM
Director: Peter Jang
Action Shorts Program 15D
Old men make war. Young men fight and die. Pawns is about two crime syndicate leaders who manipulate their best men to fight to the death as a means to avoid all out war. This action packed crime drama contemplates the true price of power and the ones who pay for it.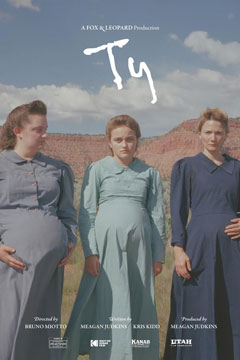 TY
(USA)
2:00 PM
Director: Bruno Miotto
Action Shorts Program 15D
Set in 1998 against an expansive southern Utah landscape, "TY" reveals the very moment a 12 year old boy decides to plunge into manhood by defying the only society he has ever known, experiencing the real world for the first time.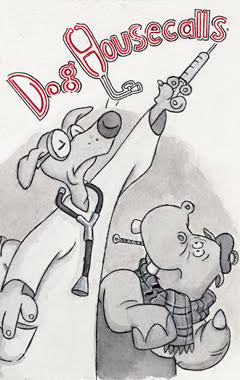 Dog Housecalls
(USA)
3:00 PM
Director: Greg Checketts
Family Shorts 15E
Visually inspired by panel cartoons in magazines such as The Saturday Evening Post and The New Yorker, Dog Housecalls is about the world of Veterinarian Hospital and its animal staff and inhabitants.
Dr. Quentin Bark leads the staff at Veterinarian Hospital with sharp instinct and gentle devotion to his animal patients as they experience the common embarrassments of a modern day hospital. He is the calm center that keeps his patityents and co-workers anchored, and his keen sense of smell comes in handy more than once. The staff of Veterinarian Hospital include owl Strigie, the fluttery, administratively enthusiastic head of the hospital; reptile anesthesiologist Dr. Frankie who can't help but flirt with his patients, and chief nurse Anna with her staff of animal workers. Dr. Bark's patients include the nervous, hypochondriac hippopotamus Angus, whose neediness even manages to infiltrate Dr. Bark's daydreams; Peggy, the down to earth but melodramatic pig, and Sherman, a gruff, wheelchair-bound bear.
Winner - Best Animated Short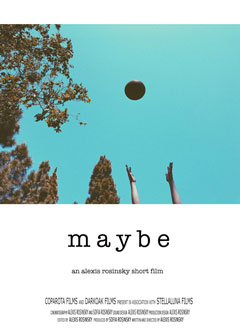 Maybe
(USA)
3:00 PM
Director: Alexis Rosinsky
Family Shorts 15E
After being kicked-to-the curb, a loving and loved child's toy goes on an adventure. even when we don't manage to do the right things, sometimes love brings you home.
Winner - Best Family Short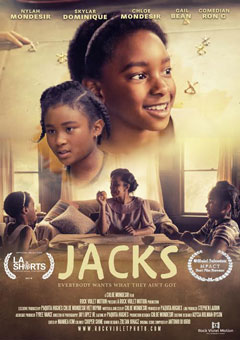 Jacks
(USA)
3:00 PM
Director: Chloe Mondesir
Family Shorts 15E
Set in the 1950's this film tells the story of a sweet young girl, Sonia and her mother, Mary Bell, who have a very strong bond, during an encounter with Sonia's first "Frenemy". While her mom tries hard to guide her through what seems like typical "kid drama", things quickly spin out of control.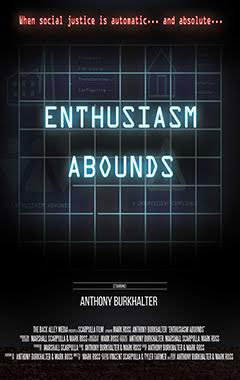 Enthusiasm Abounds (Trailer)
(USA)
3:00 PM
Director: Anthony Burkhalter
Family Shorts 15E
Teaser for the feature-length production based upon the award-winning sci-fi short "Enthusiasm Abounds".
Winner - Best Trailer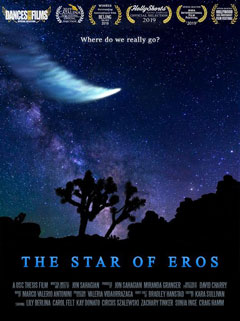 The Star of Eros
(USA)
3:00 PM
Director: Jon Sahagian
Family Shorts 15E
A headstrong young woman and her robot companion will go to any lengths to bring her broken family together to see the legendary Eros Comet... even if that means kidnapping them...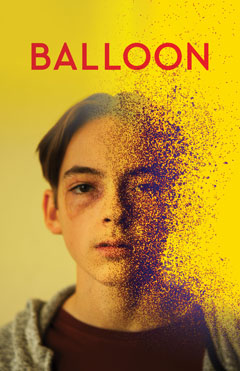 Balloon
(USA)
4:00 PM
Director: Jeremy Merrifield
Award Shorts Program 15F
Exploring gender through the lens of the superhero myth, BALLOON questions how we raise boys when our concept of masculinity has become narrow.
Winner - Best Supporting Actor In A Short Film - Paul Scheer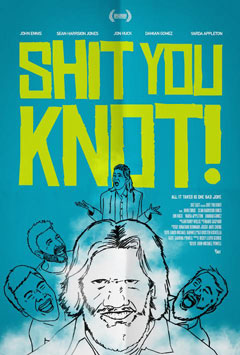 Sh*t You Knot!
(USA)
4:00 PM
Director: John-Michael Powel
Award Shorts Program 15F
An immature father and his still-living-at-home-thirty-year-old son embark on a prank war that spirals horribly out of control, forcing the two men to confront their intertwined arrested development.
Winner - Best Comedy Short Film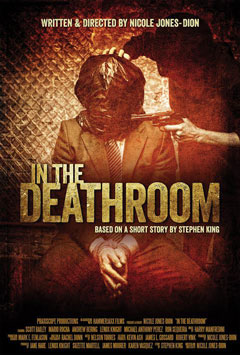 In The Deathroom
(USA)
4:00 PM
Director: Nicole Jones-Dion
Award Shorts Program 15F
Fletcher, a reporter from The New York Times, has been captured by members of a South American dictatorship and brought into a "deathroom" for interrogation.
Adapted from the short story by Stephen King.
Winner - Best Horror Short Film

Feb 15th, Regal Cinemas LA Live
R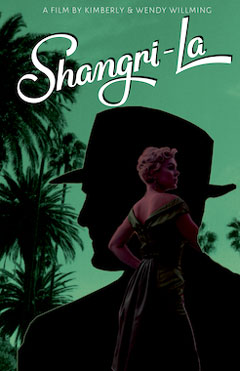 Shangri-La
(USA)
5:00 PM
Director: Kimberly and Wendy Willming
Family Award Shorts 15G
In 1958 Palm Springs, an exiled cop discovers his chance at redemption when a movie star enlists him to destroy the mob boss who controls her career. In SHANGRI-LA, Vera embodies everything that a typical femme fatale does not. Her story takes place amidst the crumbling of the American studio system when Vera not only represents the "feminine ideal" of the Atomic Age but also personifies change, desiring nothing else but to live on her own terms. By surmounting the system that has possessed and created her, Vera has found her own way to overturn it.
Winner - Best Short Film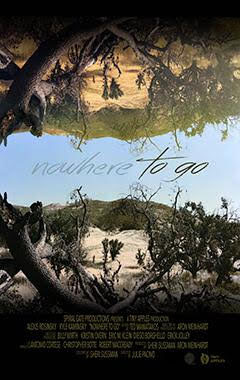 Nowhere To Go
(USA)
5:00 PM
Director: Julie Pacino
Family Award Shorts 15G
Two suicidal young people connect on a level they've never experienced before. Through their random encounter, they're left with a bit of hope for their future - wherever it may be.
Winner - Best Drama Short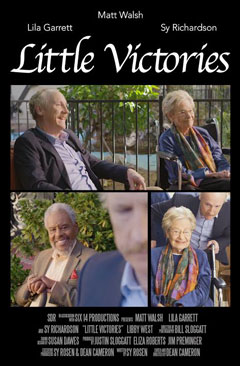 Little Victories
(USA)
5:00 PM
Director: Dean Cameron
Family Award Shorts 15G
In Little Victories, a funny and touching short film based on a true story, Sam (Matt Walsh) visits his mother (Lila Garrett) three times a week at her assisted living facility. When he thinks his mom is confused and doesn't know who he is, Sam becomes worried not only for her but also for himself. He's heard that dementia may be hereditary. However, in a surprising and humorous turn of events, Sam learns from another resident (Sy Richardson) that his mother may be doing better than he thought.
Little Victories explores the heartaches and joys that accompany getting older. Yes, there are joys.
Winner - Best Actor In A Short Film - Matt Walsh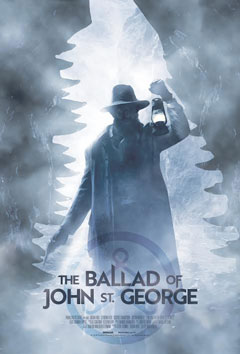 The Ballad of John St. George
(USA)
5:00 PM
Director: Rob O'Neill
Family Award Shorts 15G
A man searches the barren, rugged plains of America for clues to the location of a woman captured by what has been described as a legendary beast.
Winner - Best Action Short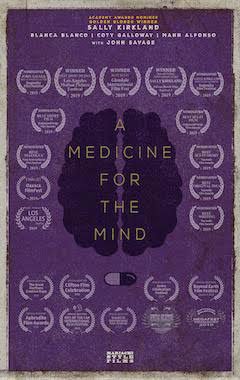 A Medicine For The Mind
(USA)
6:00 PM
Director: David Xarach
Genre Shorts Program 15H
December 4th, as the city prepare for Christmas, Matt (Coty Galloway), takes care of his mother, Sandra (Sally Kirkland), who suffers from advanced Alzheimer's disease. With all hope lost, Matt comes across a promising, but risky, experimental treatment.
However, the "cure" comes with a big price to pay.
Winner - Supporting Actress In A Short Film - Sally Kirkland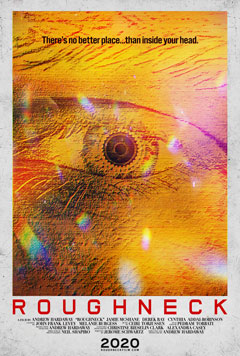 Roughneck
(USA)
6:00 PM
Director: Andrew Hardaway
Genre Shorts Program 15H
What if you never had to feel sadness? What if you could only feel joy? What would you give for that?
Roughneck is a mind-bending exploration of memory and consciousness. In the near future, mankind lives in a world where advanced technology removes negative emotions from the human experience and replaces them with a vision of a perfect human existence. But when a decorated soldier loses his wife, he finds himself experiencing something that shouldn't be possible… pain. After he can no longer hide his grief from the world, he is targeted as a dangerous outlier, who may hold the fate of society in his hands.
Winner - Best Sci-Fi Short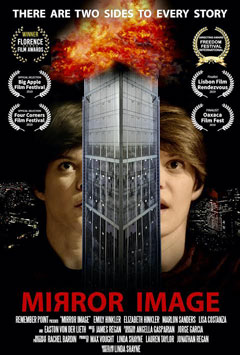 Mirror Image
(USA)
6:00 PM
Director: Linda Shayne
Genre Shorts Program 15H
Identical twins, recruited to go undercover for the Defense Intelligence Agency (DIA) must first overcome a challenge set forth by the Special Agent in charge and yet, something more dangerous will ultimately occur. This suspense thriller celebrates female strength and it was made with a diverse crew and cast, and a crew and cast composed of over 50% women. In addition, a 20-year combat veteran/actress portrays a pivotal military role in the film, bringing intensity and gravitas to the role. The movie challenges the idea of what sacrifices are necessary to protect freedom.
Winner - Best Thriller Short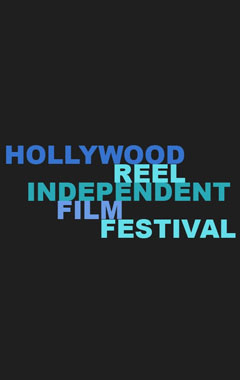 RED CARPET Press Event
(USA)
5:30 - 6:30 PM
5:00pm to 5:30pm Pre-Red Carpet Photography Space: Take your own photos on the Red Carpet (prior to our red carpet event).
5:30pm to 6:30pm RED CARPET PRESS EVENT
Join HRIFF Celebrity Guests, Award Winners, and film fans at our HRIFF Red Carpet Press event.
Press, Media Photographers, and Paparazzi will be on hand from 5:45pm to 6:30pm to shoot our celebrity guests as wells all HRIFF filmmakers and their friends, for images going out to the press to promote your newest artistic project.
Festival Staff Photographers will be on hand from 5:00pm till 5:45pm and sporadically throughout the day and until 10 pm.
Press & Media will only be around for Red Carpet Press Event - from 5:45 - 6:30pm - immediately prior to the HRIFF Award Ceremony
Award Ceremony requires purchased Award Ticket for entry.
Red Carpet Press Event is open to all festival guests and filmmakers to attend and no additional charge.

Feb 15th, LA Live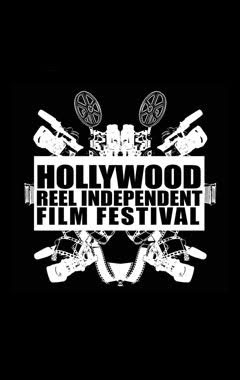 HRIFF Award Ceremony
(USA)
6:30 PM
Award Ceremony Line-Up at 6:30pm
Award Ceremony Doors at 6:45pm
Award Ceremony begins promptly at 6:50pm
Guests arriving after 7pm will be required to wait until a break in ceremony - when ushers can help you to your seat. No Entry without Commemorative Award Ticket.
The HRIFF Award Ceremony is a star-studded event not to be missed.
Cheer on your favorite filmmakers and movie stars -both emerging & legendary, and get ready to be surprised, as this event always ends up with a few unexpected celebrity guests and tributes!
Pierce Brosnan, Joe Mantegna, Gary Cole, Dominic Purcell, Grace Zabriskie, Frances Fisher, Tyler Blackburn, John Robinson, Lee Meriwether, Dee Wallace, Uwe Boll, (and friends no longer with us like Martin Landau, John Heard, the wonderful Joe Polito, and the legendary Harry Dean Stanton, were just a few of the fantastic folks who have stopped by.
Come join the celebration to find out who is stopping by our Award Ceremony stage this year!
Preceded by Red Carpet Ceremony at 5:45pm

Feb 15th, LA Live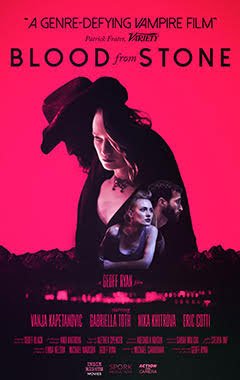 Blood From Stone (Trailer)
(USA)
7:00 PM
Director: Geoff Ryan
Evening Shorts Program 15I
Amidst the flickering lights of a small gambling town in the Nevada desert, Darya (Gabriella Toth), has escaped to start a new life after being turned a vampire by Jure (Vanja Kapetanovic) and kept as his bride for centuries. Jure tracks her down in this new place and makes himself at home amongst the tourists and degenerates. As the bodies pile up, suspicions of the local authorities draw in on them forcing a clash of of immortals where there is no end, only destruction or creation, forgiveness or vengeance. A new era dawns for Darya if she could only escape the old one.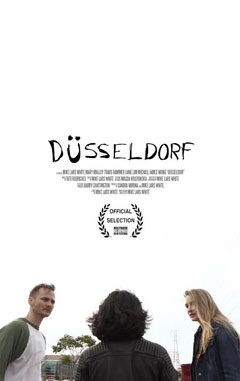 Düsseldorf
(USA)
7:00 PM
Director: Mike Lars White
Evening Shorts Program 15I
Graduates of an obscure German art school become guinea pigs for a young woman's mediation skills when their relationship turmoil reaches fever pitch in a shopping mall parking lot.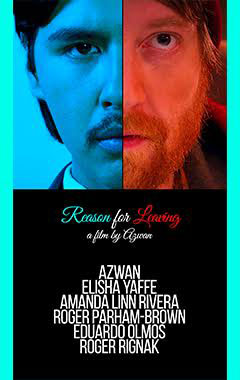 Reason for Leaving
(USA)
7:00 PM
Director: Azwan Badruzaman
Evening Shorts Program 15I
During a job interview a former barista is forced to relive a stressful encounter with an eccentric cafe patron. This film is based on real experiences, and deals with themes of class, anger, self worth and mental illness.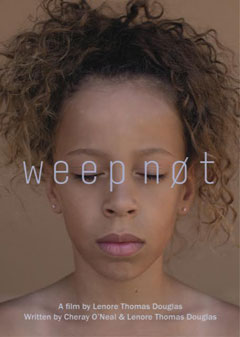 Weep Not
(USA)
7:00 PM
Director: Lenore Thomas Douglas
Evening Shorts Program 15I
A survivor of child on child sexual abuse takes control of her future in reconciling the past.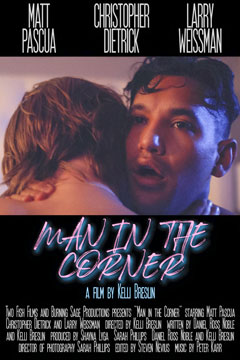 Man In The Corner
(USA)
7:00 PM
Director: Kelli Breslin
Evening Shorts Program 15I
What starts out as a hot hookup with his dream guy, turns into a nightmare when Daniel realizes they aren't alone in the house. Inspired by a true story. Man in the Corner observes consent through themes of wanting and needing love and connection, sometimes at our own expense.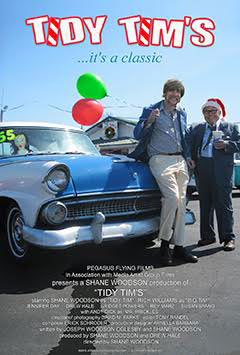 Tidy Tim's
(USA)
8:00 PM
Director: Shane Woodson
A heart-warming comedy set during Christmas about a father and son run who run a rickety used car lot in Southern California that is facing foreclosure. The father and son's money problems, health problems, and love problems collide, when the son, a 45 year old virgin with arrested development falls in love with an exotic dancer working at a strip club across the street. When the father and son become targets of the strip club's schemes to take away their car lot, they must work together to overcome the challenges they face. A story about relationships, the law of reciprocity, and how true love conquers all.
Winner - Best Comedy Film
World Premiere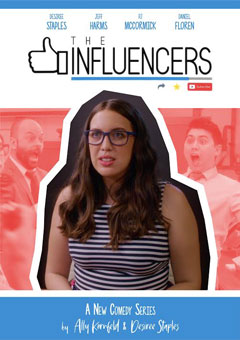 The Influencers
(USA)
8:30 PM
Director: Katie Burris, Created by Desiree Staples & Ally Kornfeld
Episodic Shorts Program 15J
Ally Kornfeld's and Desiree Staples' "The Influencers" is a comedic take on the eccentric characters and community that have evolved from the cultural phenomenon of Youtube, Instagram, and social media. The audience follows our protagonist, Mia, on her journey as she's immersed in the world of Influencers.

Feb 15th, Regal Cinemas LA Live
Auditorium 9
PG-13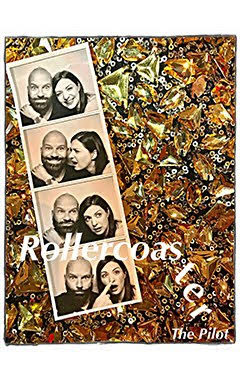 Rollercoaster (The Pilot)
(USA)
8:30 PM
Director: Angelica Cassidy & Ian Paul Cassidy
Episodic Shorts Program 15J
Rollercoaster, is a music filled romantic comedy series, that follows Angelica, a sarcastic and quirky actress, singer and writer. The story of her strange life as a starving artist in Los Angeles, unfolds with oddball characters and awkward moments, all while following the writing of her new country-pop album. It's a feel good, dry comedy, with an inside look to the writing of an album, weaved into a modern day love story.
The Pilot Episode for Rollercoaster is based on the first single on the album, "I Won't Go Back", and addresses domestic violence, addiction, and getting away from abuse, as well as addressing all the realities artists face trying to make it in Hollywood. The series itself focuses specifically on female empowerment and modern relationships.
This series is a powerful underdog story of an independent female artist creating her dreams, persevering and overcoming every hardship that comes with telling her personal story, and the love story that fueled her movement.
Winner - Best Episodic Series

Feb 15th, Regal Cinemas LA Live
Auditorium 9
PG-13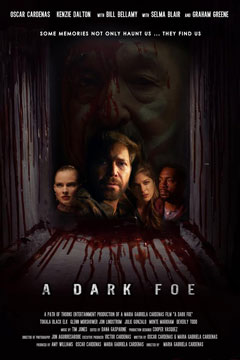 A Dark Foe
(USA)
9:30 PM
Director: Maria Gabriela Cardenas
A guilt-ridden FBI agent, stranded in the painful memory of the abduction of his sister, suffers from a rare condition known as Nyctophobia, an irrational fear of the dark, and will have to face-off with the cunning serial killer who took her away.
Winner - Best Director - Maria Gabriela Cardenas
Winner - Best Supporting Actress - Selma Blair
Winner - Best Dramatic Feature Film
World Premiere 

Feb 15th, Regal Cinemas LA Live
Auditorium 9
R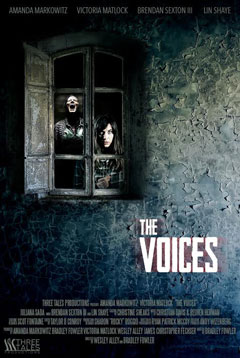 The Voices
(USA)
9:45 PM
Director: Bradley Fowler & Wesley Alley
In this female-driven psychological thriller, Grace Crawford seeks sanctuary at the remote home of her sister, Catherine, after a sudden breakup with her fiance. While there, it becomes clear that Catherine is suffering from paranoid schizophrenia, much like their late mother, who had taken her own life. While coming to terms with this heavy realization, Grace also uncovers another terrible little secret that has her struggling to maintain her own sanity and ultimately, scurrying to save herself and her family from further harm.
Winner - Best Actress - Amanda Markowitz
World Premiere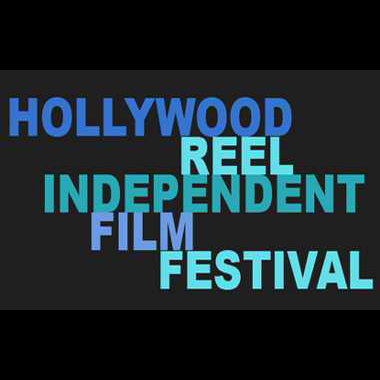 AWARD NIGHT AFTER-PARTY
(USA)
10:30 PM
After seeing celebrities on the Red Carpet and at our star-studded Award Ceremony: make sure to purchase a ticket to the Award Night After-Party!
Buy a ticket to find out the secret L.A. LIVE party location for our BIGGEST and WILDEST party celebration of the festival.
The HRIFF AWARD AFTER PARTY takes place in LA LIVE near by the Award Ceremony and also close to Regal Cinemas where most festival film screenings take place.
Explore LA LIVE, drink, dance, & meet your fellow filmmakers to have fun after a day evening of celebrity sightseeing.
Who's to say what stars may come out to party and rub elbows with you?
Don't miss the most talked about and biggest party extravaganza of the festival!

Feb 15th, LA Live
PG-13