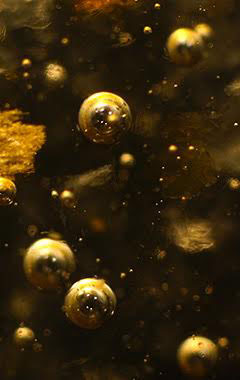 Wind Honey
(USA)
5:00 PM
Director: Steph Mantis & Bruce Willeng
Float through the cosmos inside a single drop of honey. Shot using a microscope, Wind Honey takes us on a meditative, abstract journey through a golden, viscous universe. Under great magnification, bubbles and sugar granules become planets and galaxies. An ethereal ambient track by the band Peals (William Cashion of Future Islands and Bruce Willen of Double Dagger) builds to a crescendo as we drift through layers of slowly oozing raw honey crystals, before falling through a starscape of clarified honey.
*Screens with North Hollywood Love Story

Feb 12th, Regal Cinemas LA Live
PG-13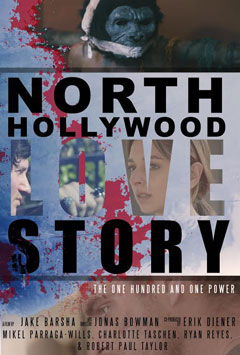 North Hollywood Love Story
(USA)
5:00 PM
Director: Jake Barsha
A war veteran visits his buddy and wants to help him, but he finds out the hard way that no good deed goes unpunished.
*Screens with the music video Wind Honey
World Premiere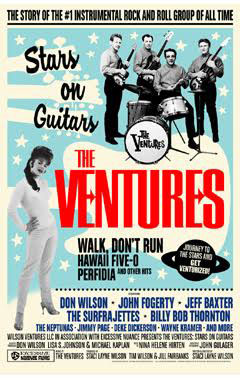 The Ventures: Stars on Guitars
(USA)
6:15 PM
Director: Staci Layne Wilson
Documentary film on the #1 instrumental rock group in the world, The Ventures. The story of their rise to fame in the 1960s right up to now, as they celebrate their 60th anniversary of playing the best guitar-rock of all time.
Winner - Best Documentary Film
World Premiere 

Feb 12th, Regal Cinemas LA Live
G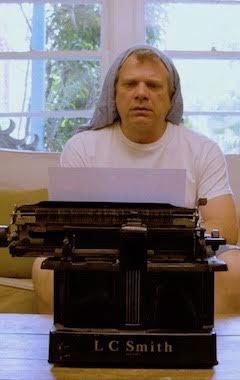 The Circular City
(USA)
8:00 PM
Director: Ari Dassa
A group of diverse artists living in Los Angeles are connected by the pursuit of creativity, love and self-discovery.
World Premiere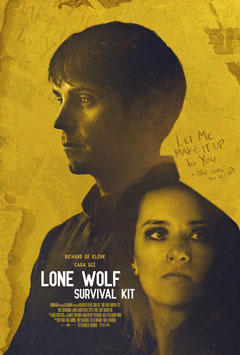 Lone Wolf Survival Kit
(USA)
9:30 PM
Director: Charles Ehrlinger
Jonathan lives alone, sealed away in his house with windows and walls covered in paper and plastic. His willful apocalyptic view keeps him locked inside with only a surveillance camera to connect him to the outside world. Isolated, until he witnesses a murder on his doorstep. Self-delusion and discovery begin a journey into love, dependency and rejection. This is an extraordinary film starring Cara Gee (Call of the Wild with Harrison Ford and The Expanse) and Richard de Klerk (Repeaters and Cole) together with cinematographer Barry Idoine (The Mandalorian) and score by the accomplished artist James Griffiths.
Winner - Best Editing - Charles Ehrlinger & Mark Myers
World Premiere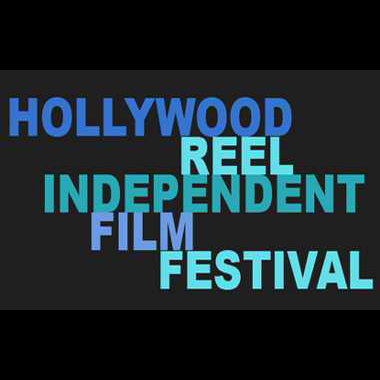 OPENING NIGHT RECEPTION
9:45 PM
Start the festival off socializing with filmmakers and guests!
HRIFF Opening Night Reception is held in Downtown Los Angeles near LA LIVE.
This meet up is our opening night meet-up. One of the most fun parities of the festival. More low-key event then other party events, where it is easier to make new friends and collaborators.
A get-together not to be missed.
Get your tickets today (or purchase the HRIFF Awards Ticket Package to check out all of our party events)!

Feb 12th, LA Live