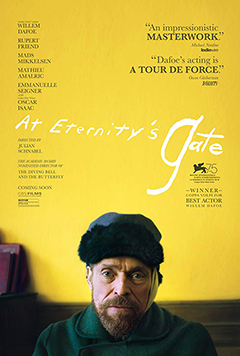 At Eternity's Gate
(Switzerland)
12:00 PM
Director: Julian Schnabel
A look at the life of painter Vincent van Gogh during the time he lived in Arles and Auvers-sur-Oise, France.
Director: Julian Schnabel
Stars: Willem Dafoe, Rupert Friend, Oscar Isaac

Feb 21st, Burbank Event
PG-13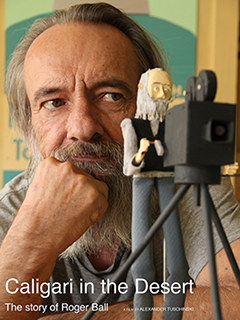 Caligari in the Desert: The Story of Roger Ball
(GERMANY)
2:00 PM
Director: Alexander Tuschinski
In the midst of the desert, a retired gold miner follows his passions of silent movies, local history and sign painting, creating a unique menagerie in his house with no commercial thoughts. Welcome to 'Caligari's Workshop'.

Feb 21st, AMC Event
PG