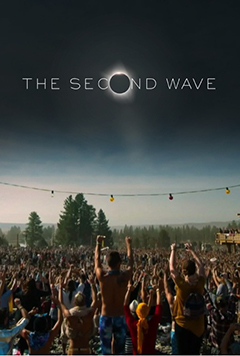 The Second Wave
(South Africa)
11:30 AM
Director: Ryan Frame
The Second Wave is a feature length documentary that explores the journey's of several unique characters from different backgrounds as they make their pilgrimage to the 'The Great American Eclipse' of 2017.
The event is framed as a modern-day, second coming of the consciousness revolution, as felt and witnessed during the summer of love, which was brought forth again, 50 years on, when a solar eclipse moves across the continent to remind one to recognize one's place in the vast expanse of the universe and be inspired as a collective to join hands as we enter into this next phase of our journey as a species.
WORLD PREMIERE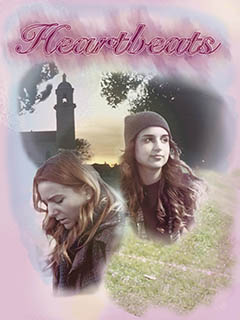 Heartbeats
(USA)
1:00 PM
Director: Siegfried Peters
Drama Shorts Program A15
A woman who is at the end of her emotional rope, struggles with an important life decision.
Then she meets a girl who helps her through it.
WORLD PREMIERE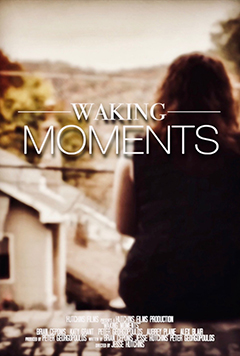 Waking Moments
(USA)
1:00 PM
Director: Jesse Hutchins
Drama Shorts Program A15
Tragic loss. Haunting memories. A family in mourning. Time you can never get back. The simplest thing can bring all of life's diverse moments into clear and painful focus.
WORLD PREMIERE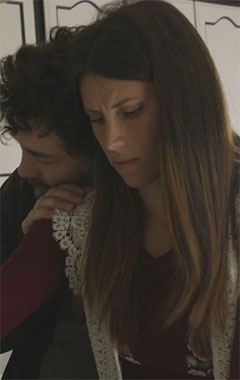 In It Together
(USA)
1:00 PM
Director: Meital Cohen Navarro
Drama Shorts Program A15
A couple of immigrants struggle to maintain their relationship amidst the difficulties of supporting themselves. Things reach a boiling point when Ziva finds Dudu at home in the middle of a workday.
WORLD PREMIERE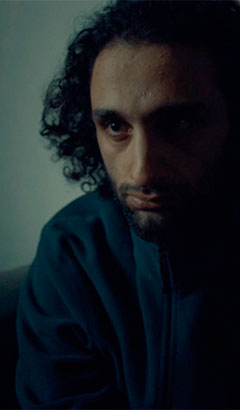 Martyrdom
(USA)
1:00 PM
Director: Phil Volken
Drama Shorts Program A15
A radicalized Middle-Eastern man living in the United States, commits a heinous, cowardly act of terror aimed at innocent civilians. As a manhunt to apprehend him is under way, he is suddenly faced with the reality of the decision to become a martyr.
WORLD PREMIERE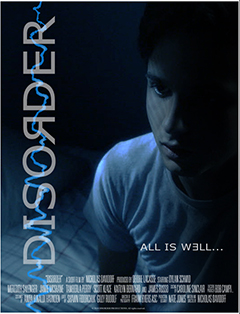 Disorder
(USA)
1:30 PM
Director: Nicholas Davidoff
Drama Shorts Program A15-2
(also allows entry to A15 Shorts Program)
Adam is a brilliant but eccentric high school senior who has trouble fitting in with the regular crowd. When he's diagnosed with a mental disorder and put on a treatment of psychiatric drugs, his condition grows mysteriously worse. Adam struggles for answers before his sanity slips completely away.
Based on modern day, real world events, this award winning short film follows a young man's experience through a well intentioned but deeply flawed American mental health system.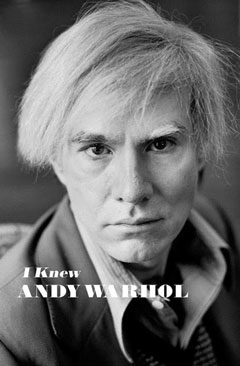 I Knew Andy Warhol
(USA)
2:00 PM
Director: Marc Saltarelli
Award Shorts Program B15
A series of interviews with artists and actors who worked with and socialized with Andy Warhol, one of the most ubiquitous, iconic and influential artists of the 20th century. Artists featured include Udo Kier, Cherry Vanilla, Michael Childers, Don Bachardy.
Special Guests: Michael Childers and Udo Kier.
HRIFF AWARD WINNER - Best Documentary Short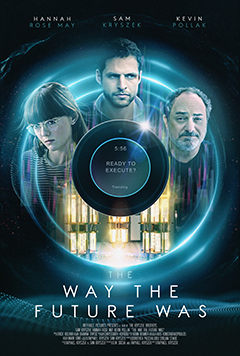 The Way The Future Was
(USA)
2:30 PM
Director: Raphael Kryszek
Award Shorts Program B15
When a system error on Matt's Amazon Alexa saves him from a fatal train crash, his co-worker Charlie discovers that he's caught between two realities, and it's up to her to save him from death through a new form of digital time travel in this HRIFF Award Winning Sci-Fi Short featuring Kevin Pollak.
Best Supporting Actor in a Short - Kevin Pollak
HRIFF AWARD WINNER - Best Sci-Fi Short
NORTH AMERICAN PREMIERE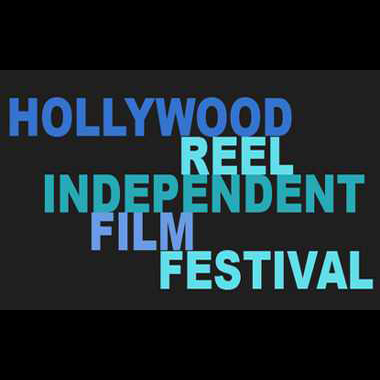 Katy
(TURKEY)
3:00 PM
Director: Ilkan Atalar
Horror / Thriller Shorts Program C15
HRIFF is proud to present the World Premiere of this Turkish Horror/Thriller short film.
WORLD PREMIERE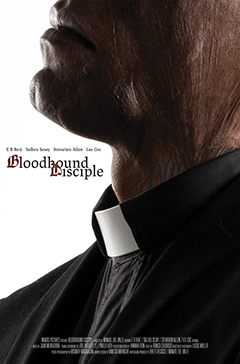 Bloodhound Disciple
(USA)
3:00 PM
Director: Manuel Del Valle
Horror / Thriller Shorts Program C15
A former gang member now converted into a Catholic priest is determined to save his younger brother (currently in serious danger at the hands of his old crime partners) in the film thriller: Bloodhound Disciple.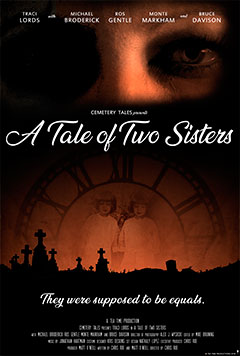 Cemetery Tales: A Tale of Two Sisters
(USA)
3:00 PM
Director: Chris Roe
Horror / Thriller Shorts Program C15
Set in 1949, an aging Hollywood star mourns the loss of her beloved sister. On the one year anniversary of her death, a surprise visitor reveals the truth of what happened. Will justice be served? Or will time run out?
Tick tock tick tock...
Starring Traci Lords & Bruce Davison (HRIFF Award Winning Alumni).
HRIFF AWARD WINNER - Best Short Thriller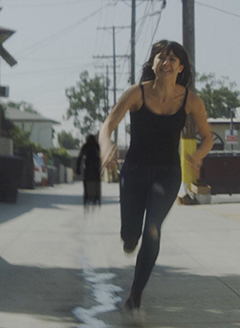 Sunspot
(USA)
3:00 PM
Director: Anthony DLA
Horror / Thriller Shorts Program C15
A young woman struggles to deal with the death of her parents. As an unassuming light flashes before her eyes, a mysterious figure appears, lurking in the shadows and following her every move.
SUNSPOT is a story about loss, grief, and the unexpected horrors that accompany them.
HRIFF AWARD WINNER - Best Horror Short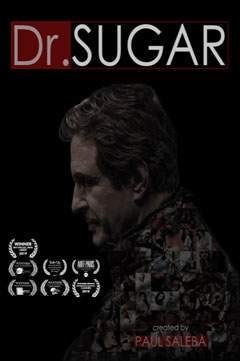 Dr. Sugar
(USA)
4:00 PM
Director: Paul Saleba
Drama Shorts Program D15
A wealthy surgeon with a rare sexual disorder, first pays for sex, then, for his penance, helps his partners realize their dreams, hoping to be a - proverbial - "last cigarette" in this HRIFF Award Winning Television Pilot.
Starring a phenomenally talented cast including Emmy winner John Shea (Lois and Clark), Emmy winner Loretta Swit (M.A.S.H.), Emmy-nominee George Wendt (Cheers), MTV Awards nominee Pauly Shore (Encino Man), Ahlam Khamis (Hacker's Game).
HRIFF AWARD WINNER - Best Episodic Series
WORLD PREMIERE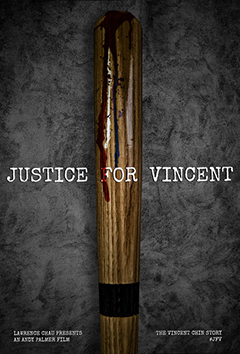 Justice For Vincent
(USA)
4:00 PM
Director: Andy Palmer
Drama Shorts Program D15
Based on a true story, Justice For Vincent re-tells the brutal beating of Chinese American Vincent Chin by two disgruntled auto workers, who mistook Chin for being Japanese during the so-called "Japanese Auto Invasion" in Detroit 1982.
The tragedy of Chin's murder and the travesty of the justice system (which saw the murderers walk away with a mere $3000 fine and three-year probation) cut deep into the traditionally quiet Chinese community, sparking the first Pan-Asian civil rights movement in America.
Starring Lee Chen, Peter Adrian Sudarso, Lawrence Chau, William McNamara, Zach Scheerer, and Rachelle DiMaria.
HRIFF AWARD WINNER - Best Drama Short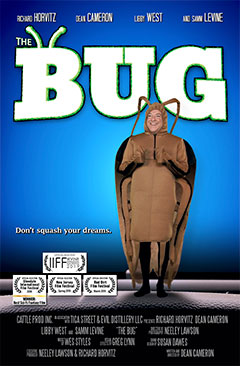 The Bug
(USA)
5:00 PM
Director: Dean Cameron
Comedy Shorts Program E15
Based on a classic old joke, The Bug is a short dark comedy about a middle aged man (Dean Cameron) who projects his hopes and dreams onto a singing and dancing bug (Richard Horvitz.)
Starring: Samm Levine (Inglorious Basterds, Freaks & Geeks), Richard Horvitz (Invader Zimm, Skylanders, Summer School), Dean Cameron (Summer School, It's Always Sunny in Philadelphia, Straight Outta Compton).
Best Actor in a Short Film - Dean Cameron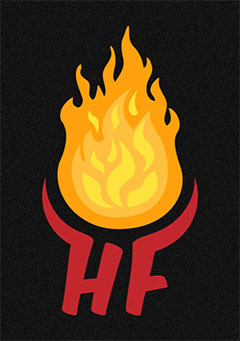 Hot Flash: The Chronicles of Lara Tate - Menopausal Superhero
(USA)
5:00 PM
Director: Ben Giroux (Ep1) / Danny Woodburn (Ep2)
Comedy Shorts Program E15
Lara Tate becomes the wondrous woman, Hot Flash: a superhero whose menopausal symptoms are actually powers to combat evil.
Before she can join the ranks of other heroes she must first learn to control and harness that power. She does this under the tutelage of her hero mentor, Spit-Take.
From creators Amy Buchwald & Danny Woodburn.
HRIFF AWARD WINNER - Best Action Short
WORLD PREMIERE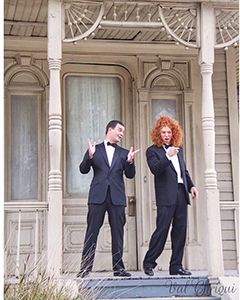 Creature at The Bates Motel
(USA)
5:00 PM
Director: Brian Evans
Comedy Shorts Program E15
Carrot Top stars in the first music video ever to be filmed at the historic "Bates Motel," (and approved by the Alfred Hitchcock Estate). Brian Evans wrote and recorded this new Halloween song - celebrating those things that scare you..
HRIFF AWARD WINNER - Best Music Video
LOS ANGELES PREMIERE

Feb 15th, Regal Cinemas LA LIVE
Auditorium 12
G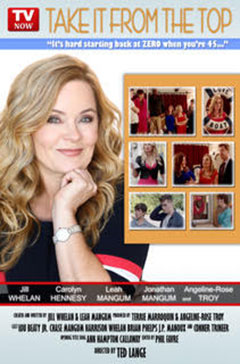 Take It From The Top
(USA)
5:00 PM
Director: Ted Lange
Comedy Shorts Program E15
This is a riches to rags comedy about Jill, a child actress who is now "paying her dues" after the death of her philandering husband.
Jill, who has always been accustomed to being taken care of by an overbearing mother and very wealthy husband; now has to learn to become self sufficient for the first time in her life.
This Award Winning Web Series features: Jill Whelan (The Love Boat), Jonathan Mangum (Let's Make A Deal, Whose Line Is It Anyway), Carolyn Hennesy ( General Hospital, Youthful Daze), Chase Mangum (Lethal Weapon), Lou Beatty Jr (A Million Little Things), Brian Phelps (The Mark and Brian Show) and directed by Ted Lange (The Love Boat).
HRIFF AWARD WINNER - Best of the Web
WORLD PREMIERE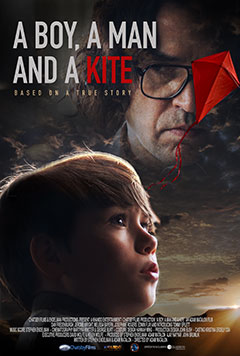 A Boy A Man and A Kite
(UK)
6:00 PM
Director: Adam Matalon
Drama Shorts Program F15
Based on a true story, this is an abstract film that explores themes of love, sexual abuse and redemption while telling a story about loss of innocence, survival and hope.
In a harshly truthful telling, the film explores true events in the early life of the British composer Stephen Endelman, who was sexually abused as a young man at Carmel College in the United Kingdom.
The film seeks to reflect on the massive issues of child sexual abuse and Adverse Childhood Experiences and challenges us all to step away from the silence that protects this international pandemic.
With an All-Star Production Crew featuring: Sound Mixer SKIP LIEVSAY (Oscar for GRAVITY, LADY BIRD, ROMA), Production Designer JOHN BUSH (CAPTAIN AMERICA, DOCTOR STRANGE, DUMBO), Casting Director KRISTINA ERDELEY (THE ROYALS), Director of Photography MARTYNA KNITTER, Wardrobe & Hair Design HANNAH WING, Composer, producer, writer STEPHEN ENDELMAN. ( DELOVELY, FLIRTING WITH DISASTER.THE ENGLISHMAN WHO HILL BUT CAME DOWN A MOUNTAIN).
HRIFF AWARD WINNER - BEST SHORT FILM
WORLD PREMIERE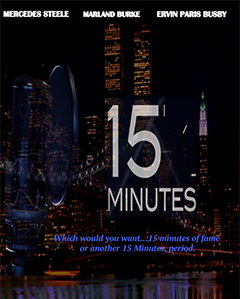 15 Minutes
(USA)
6:00 PM
Director: Mercedes Steele
Drama Shorts Program F15
15 Minutes is based on a true story about Francisca, a tough New York woman who became ill after serving as a State Trooper at around Ground Zero during 9/11.
She spent her life, putting everyone before herself, always giving, caring for and protecting others. Now Francisca is at a time in her life where she must take care of herself. Living a new life, she must decide which is more important; getting 15 Minutes more fame, or another 15 Minutes, period.
WORLD PREMIERE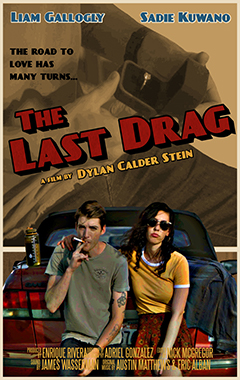 The Last Drag
(USA)
6:45 PM
Director: Dylan Calder Stein
Romance Short Film Program G15
Jim and Nina drive on their way to San Francisco for one last trip before they become a long distance couple. Their car breaks down halfway to their destination and they must spend the night in Paso Robles. While Jim tries to make the best of their last days, Nina is unsure. Until an old motel, a bottle of wine, and a county fair push the couple to finally open up to one another, regardless of how the other may feel.
WORLD PREMIERE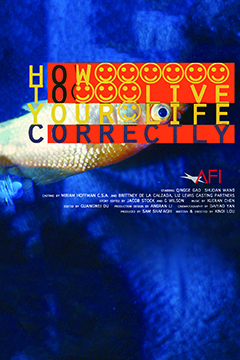 How To Live Your Life Correctly
(China)
6:45 PM
Director: Xindi Lou
Romance Short Film Program G15
Ming is a Chinese teen disillusioned by the rules of society. In free-spirited Ace, however, she finds a reprieve from restrictions and the freedom to live her life on her own terms. But when these two girls' bonds are tested, Ming is forced to question, once and for all, who she is …and where she really belongs.
WORLD PREMIERE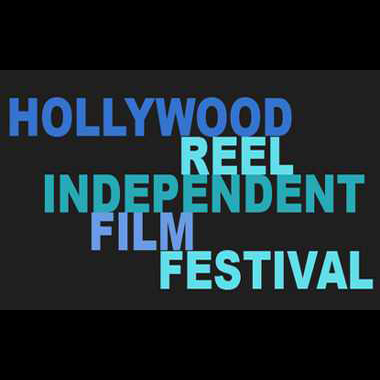 RED CARPET Press Event
5:45-6:30 PM
5:15-5:45 - Pre Carpet Photo - Take your own photos on our Red Carpet before the red carpet event.
5:45-6:30 - RED CARPET PRESS EVENT
Join HRIFF Celebrity Guests, Award Winners, and film fans at our HRIFF Red Carpet Press event.
Press, Media Photographers, and Paparazzi will be on hand from 5:45pm to 6:30pm to shoot our celebrity guests as wells all HRIFF filmmakers and their friends, for images going out to the press to promote your newest artistic project.
Festival Staff Photographers will be on hand from 5:15pm till 5:45pm and sporadicly throughout the day and until 10 pm.
Press & Media will only be around for Red Carpet Press Event - from 5:45 - 6:30pm - immediately prior to the HRIFF Award Ceremony.
Award Ceremony requires a purchased Award Ticket purchase for entry, but Red Carpet Press Event is open to all festival guests and filmmakers to attend and no additional charge.

Feb 15th, Regal Cinemas LA LIVE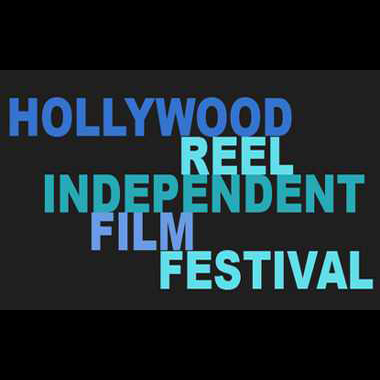 HRIFF Award Ceremony
6:30 PM
Line-Up at 6:30pm
Doors at 6:45pm
Ceremony begins promptly at 7:00pm
Guests arriving after 7pm will be required to wait until breaks in ceremony - before ushers can help you to your seat.
No Entry Without Annual Commemorative Ticket.
The HRIFF Award Ceremony is a star-studded event not to be missed.
Cheer on your favorite filmmakers and movie stars -both emerging & legendary, and get ready to be surprised, as this event always ends up with a few unexpected celebrity guests and tributes!
Pierce Brosnan, Joe Mantegna, Gary Cole, Dominic Purcell, Grace Zabriskie, Frances Fisher, Tyler Blackburn, Ed Asner, John Robinson, Lee Meriwether, Dee Wallace, Uwe Boll, (and d==friends no longer with us like Martin Landau, John Heard, the wonderful Joe Polito, and the legendary Harry Dean Stanton - who brought the HRIFF Award Ceremony house to tears his epic rendition of 'Danny Boy'), were just a few of the fantastic folks who have stopped by.
Come join the celebration to find out who is stopping by our Award Ceremony stage this year!
Preceded by
Red Carpet Ceremony
5:45 - 6:30pm

Feb 15th, Regal Cinemas LA LIVE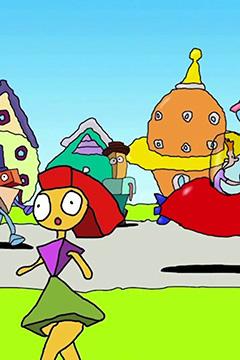 The Modern Lives
(USA)
7:45 PM
Director: Bill Plympton
Oscar-Nominated Animator Bill Plympton has created an epic animated musical film, that is comprised of 6 new songs by blues-rock musician Jackie Greene. This animated film follows Mr. Greene into fantastic places, from being on tour and through journeys to outer-space planets, the American South, the landscapes of the mind, and more.
HRIFF AWARD WINNER - Best Animated Feature Film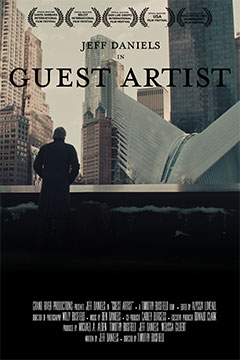 Guest Artist
(USA)
8:30 PM
Director: Timothy Busfield
Joseph Harris (Jeff Daniels), is a legendary but troubled playwright who arrives at a small Michigan town at Christmastime to mount his latest play. Greeting the cynical New
Yorker is a young aspiring writer who challenges his literary hero to be the icon he'd hoped for. Harris wants no part of Michigan, being the young man's hero, or the theatre he's come to work with. No sooner than he arrives, Harris makes plans to return to NY on the next train out.
Desperate and scrambling to keep him in town, the young man must face his hero and explore the tangled relationship between the dreams of youth and the wisdom of age.
Best Actor - Jeff Daniels
Best Picture Nominee - Guest Artist
HRIFF AWARD WINNER - Best Independent Film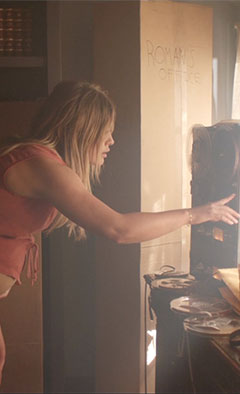 The Haunting of Sharon Tate
(USA)
8:40 PM
Director: Daniel Farrands
Pregnant with director Roman Polanski's child and awaiting his return from Europe, Hollywood actress Sharon Tate becomes plagued by visions of her imminent death.
Inspired by true events, the origin of the film is based on actual quote from Sharon (from an interview published a year before her death) wherein she mentioned having a dream about ghosts haunting her house and foreseeing her own death at the hands of a satanic cult.
Best Director - Daniel Farrands
Best Actress - Hilary Duff
Best Picture Nominee - The Haunting of Sharon Tate
HRIFF AWARD WINNER - Best Horror Film

Feb 15th, Regal Cinemas LA LIVE
Auditorium 9
R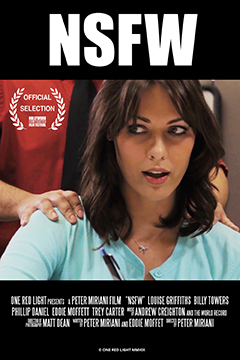 NSFW
(USA)
10:00 PM
Director: Peter Miriani
Four co-workers make a bet to see who can be the first to bed an attractive new hire.
Flirting gives way to backstabbing and friends become enemies as they compete for the object of their affection. Before it's over careers are ruined, blood is shed, and the office is destroyed in this feature film comedy.
Starring Louise Griffiths, Todd Stanton, Phillip Daniel, Billy Towers, Eddie Moffett, and Trey Carter.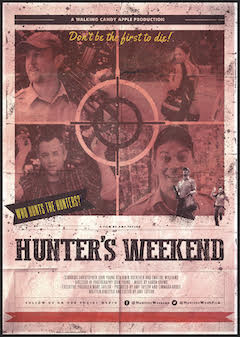 Hunter's Weekend
(USA)
10:30 PM
Director: Amy Taylor
In this documentary-style dark-comedy, Park Ranger Lyle Lee Roberts hosts a hunter's weekend competition - he who bags the most pelts, wins bragging rights and a nice bottle of scotch!
Sounds like a good time, right? Unfortunately, this year's event is thrown into disarray when one of the hunters turns up dead. Who would do such a thing? Surely not a fellow hunter!
Lyle's not convinced, and believes an old rival that he was gracious enough to invite to the hunt, is behind the whole thing. Together with his ever-loyal number two, Victor, Lyle tracks the killer through the park following the trail of bodies as the rest of the hunters are picked off one-by-one.

Feb 15th, Regal Cinemas LA LIVE
Auditorium 9
PG-13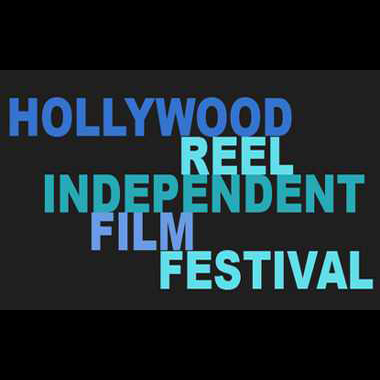 Award After-Party
10:30 PM
After seeing all the celebrities on the Red Carpet at our star-studded Award Ceremony: buy an Award Ceremony After-Party Ticket and head over to our secret Party Location (inside of LA LIVE) for our BIGGEST and WILDEST party celebration of the festival.
The HRIFF AWARD AFTER PARTY takes place in LA LIVE near the Award Ceremony and close to Regal Cinemas - where our film screenings are held each day. Explore LA LIVE, drink, dance, & meet your fellow filmmakers to have fun after a day evening of celebrity sightseeing.
Who is to say what stars may come out to party and rub elbows with you?
Don't miss the most talked about and biggest party extravaganza of the festival!