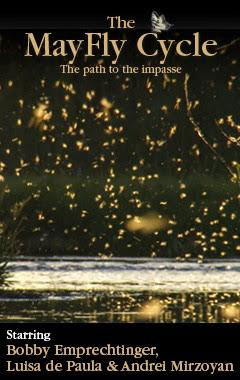 The Mayfly Cycle
(Austria)
5:00 PM
Director: Bobby Emprechtinger
LGBT Shorts Program A14
A German immigrant has found out he has lung cancer. He decides to finish his suffering at his own time. He has hid his condition and consequently, his darker plans from his wife and child. The distance between the couple and their isolation with one another only increases their own struggles and pushes them to the ultimate acts against life.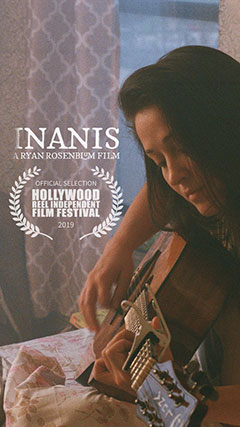 Inanis
(USA)
5:00 PM
Director: Ryan Rosenblum
LGBT Shorts Program A14
inānis [Latin] (neuter ināne); adjective
1. empty, void, hollow.
In Inanis, young musician suffers a loss, discovering in her grief that even happy memories can be tinted with sorrow. This wordless drama deals with the counterbalance between creativity and depression, and the similarly inextricable link between love and tragedy, through the lens of an LGBT perspective.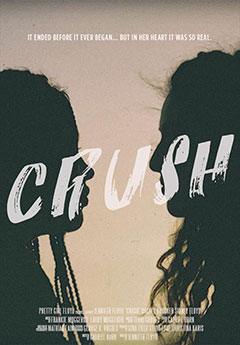 Crush
(USA)
5:00 PM
Director: Jennifer Floyd
LGBT Shorts Program A14
CRUSH is an exploration of young adult relationships, at a time when teens are most vulnerable, forming their sexual orientation and identity. Due to a fear of rejection, our protagonist retreats to a world, where it is safe to explore her feelings.
In reality, she is afraid to go where her heart is calling her.
CRUSH is a modern day, LGBTQ, millennial, homage to one of the most famous stories in American literature, "An Occurrence at Owl Creek Bridge".
WORLD PREMIERE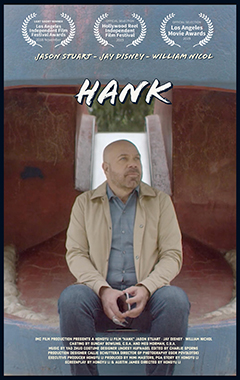 HANK
(USA)
5:00 PM
Director: Hongyu Li
LGBT Shorts Program A14
Recent transplants Hank and his Husband Tommy struggle to save their 15 year marriage by entertaining the idea of an open relationship.
While this might be working well for Tommy, Hank struggles to cope with the change, …as well as the challenges of being older.
Starring Jason Stuart (The Birth of a Nation, Tangerine, Love (Netflix).
WORLD PREMIERE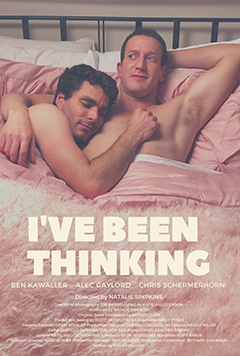 I've Been Thinking
(USA)
5:30 PM
Director: Natalie Simpkins
LGBT Shorts Program A14-2
(also allows entry to Shorts Program A14)
When Julian gets a boyfriend, his best friend Josh realizes it's time to reveal how he really feels. What follows is the story of a relationship, told in a series of brief, revealing vignettes. As the two men get closer, a future starts to emerge, and things that once seemed out of reach start to look possible. At the same time, questions of polyamory and commitment lurk beneath the surface, threatening to take it all away.
I've Been Thinking is a romantic dramedy about friendship that becomes something more, and the seeming impossibility of a perfect union.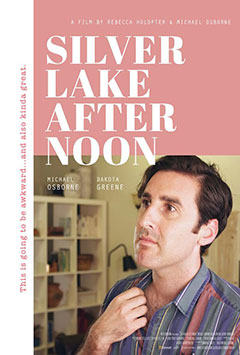 Silverlake Afternoon
(USA)
5:30 PM
Director: Michael Osborne & Rebecca Holopter
LGBT Shorts Program A14-2
(also allows entry to Shorts Program A14)
Michael is 33 and he's never been with a guy. His first encounter is going to be awkward

...and also kinda great.
HRIFF AWARD WINNER - Best LGBTQ Short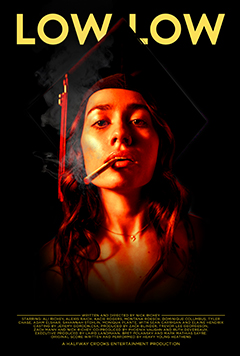 Low Low
(USA)
6:15 PM
Director: Nick Richey
A coming-of-age drama that finds four high-school girls: Ryan, Cherry, Lana and Willy, navigating their last day of summer — their last day together in a failing town.
Beset by sex, drugs and violence, what begins as a cautionary tale of misguided youth becomes a story of atonement. Ryan is desperate to pass her high-school exit exam -- fighting against her most pervasive fear -- that she will fail and become her mother, meanwhile Willy, Lana and Cherry are also forced to confront their demons and hit rock bottom -- their Low Low.
It's here that their mettle, their love for each other, is solidified.
Starring Elaine Hendrix (The Parent Trap, Sex & Drugs & Rock & Roll), Sean Carrigan (Netflix's American Vandal, Young & The Restless), and Dominique Columbus (Ray Donovan).
Best Supporting Actress - Elaine Hendrix
WORLD PREMIERE

Feb 14th, Regal Cinemas LA LIVE
R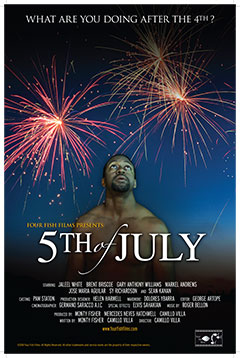 5th of July
(USA)
8:00 PM
Director: Camilo Vila
While Orlando Leal is spreading his father's ashes on a moutain lake on the 4th of July, he utters a curse. From that moment onward: he gets robbed by a hillbilly and a cowboy, psychedelically drugged by hippies, tazed and almost enslaved on a chili farm.
Can Orlando reverse the curse in time to pick up the love of his life at the airport or lose her forever.
Best Cinematography - Germano Saracco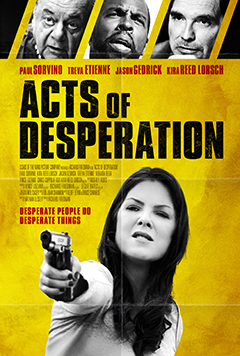 Acts of Desperation
(USA)
9:45 PM
Director: Richard Friedman
A desperate cop on the edge is obsessed over the fact that his beautiful but desperate wife is having an affair. At the same time, he tracks a desperately shrewd bank robber who is falling in love with a desperately obsessed woman whose life he just saved from suicide. As if that's not enough, he is also being blackmailed by two desperately unhinged street criminals who will stop at nothing to get their money. Time is running out for all of them as their worlds collide in in this intensely unique and desperately compelling and unpredictable thriller!
Best Supporting Actor - Paul Sorvino

Feb 14th, Regal Cinemas LA LIVE
R