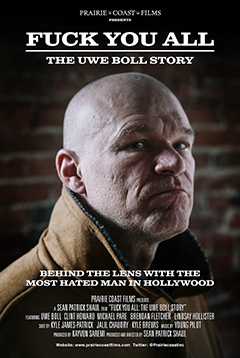 F*** You All: The Uwe Boll Story
(CANADA)
12:00 PM
Director: Sean Patrick Shaul
The question at the center of Uwe Boll's story has existed since early on in his career: Is Uwe the worst filmmaker of all time?
FUCK YOU ALL: The Uwe Boll Story is a documentary that explores the unique life and career of the notorious renegade filmmaker. Through personal interviews with Uwe Boll himself, the people who have worked faithfully alongside him, his harshest critics and everyone in-between.
A storied career that has led to such highs as working with Oscar-winning actors and 60 million dollar budgets, and reached such lows as having actors publicly disparage their films with Boll and public petitions for him to stop making films. None of this stopped Uwe from creating 32 feature films (before retiring and opening a successful high end restaurant.)
Already a cult legend, Uwe Boll will be remembered forever. Some will remember him as a modern-day Ed Wood. Others will remember him as the filmmaker who came from a small town in Germany and never compromised his integrity while creating his own path.
U.S. PREMIERE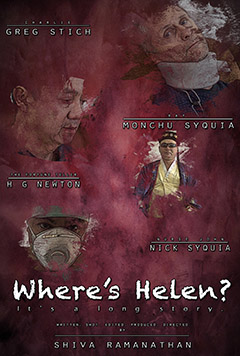 Where's Helen?
(USA)
1:30 PM
Director: Shiva Ramanathan
Shorts Program A19
Ray battles dementia and one question that haunts him every moment of his life. "Where is his daughter, Helen?"
His quadriplegic brother, Charlie has an answer every time Ray asks the question: some of the answers are fun, some mundane, and some fantastical.
But, are any of them true?
WORLD PREMIERE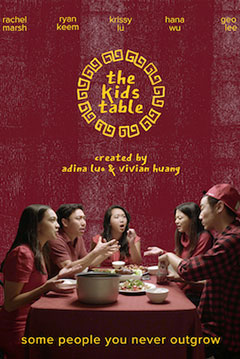 The Kids Table
(USA)
1:30 PM
Director: Adina Luo & Vivian Huang
Shorts Program A19
The Kids Table is a series about a group of Chinese-American family friends. At every holiday gathering, whether it be Thanksgiving or Chinese new year, they've been relegated to the kids table. When one of their own "graduates" to the adults table, they re-examine where they are in their lives, and confront each other on approaches to growing up via food, love, and gossip.
Each kid has a distinct approach to asian identity, and what better place to come into conflict than over holiday dinner?
The Kids Table is a series about a group of Chinese-American family friends, forever relegated to the kids table, who confront each other on approaches to Asian identity via food, love, and gossip.
Best Supporting Actress in a Short - Hana Wu

Feb 19th, Regal Cinemas LA LIVE
G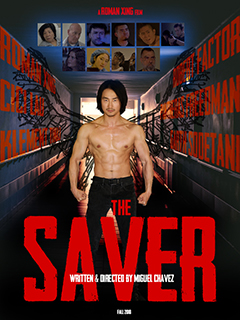 The Saver
(USA)
2:30 PM
Director: Miguel Chavez
Drama Shorts Program B19
Chinese martial artist Kai Wang does Underground fighting work every night for making money to pay for his mother's hospital fee.
His boss takes advantage of him, and pays him as little as possible. Kai Wang visits his mother every night, until one day the Doctor tells him that his mother has only three days left unless they can get fifty thousand dollars for her heart valve surgery. Kai makes a deal, that if he wins a big fight the next night, his boss will lend Kai the money, is now risking his mother's life to face a final battle...
…assuming his boss even keeps his word.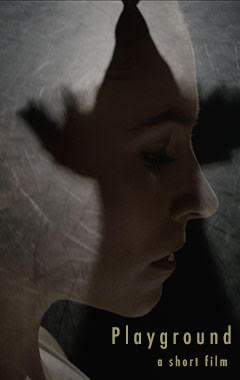 Playground
(USA)
2:30 PM
Director: Adam Chase Cohen & Matthew Marder
Drama Shorts Program B19
When an aloof mother discovers her alcoholic ex-husband wants full custody of their child, she meets him late at night, unaware that her situation is about to spiral out of control.
She must confront reality before it's too late, or else she'll be lost in her dream world forever.
WORLD PREMIERE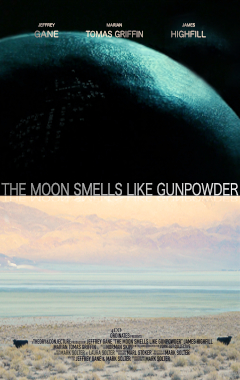 The Moon Smells Like Gunpowder
(USA)
2:30 PM
Director: Mark Solter
Drama Shorts Program B19
Henry is a man for hire, living his life in the margins, while quietly changing the course of other people's lives.
His sought-after skills in surveillance and intelligence gathering have taken him all around the world. On this, his final assignment traveling from Australasia to the American southwest, Henry's handler, Blaire, receives word that assets have gone missing and that Henry is on the run.
Refusing any offer to come in and explain, Henry's personal and professional worlds are now on an unstoppable collision course leaving Blaire no other option than to send another agent to remedy the situation.
As the two men converge on a safe house south of the border, it is not quite clear if Henry has been the only one with a different fate in mind.
WORLD PREMIERE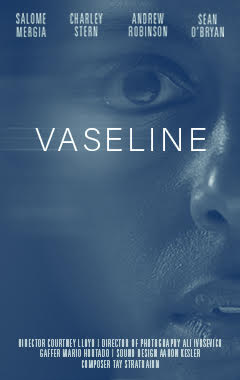 Vaseline
(USA)
3:30 PM
Director: Courtney Lloyd
Drama Shorts Program C19
Maya is struggling with a secret.
Will it destroy her and her relationship?
Or bring her closer to the one she loves?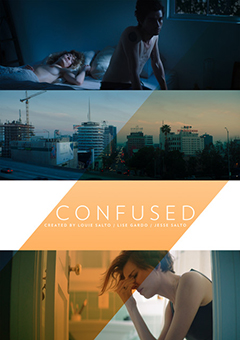 Confused
(USA)
3:30 PM
Director: Jesse Salto & Louie Salto
Drama Shorts Program C19
We're lost! The archaic guidebook of relationship code is out the window, thank god!, but there's nothing new in it's place. We are a generation at odds with how to approach relationships, love and acceptance. The conversation has never been so perilous and the call for change and understanding has never been so loud.
It is time for a film that captures the zeitgeist of love, and starts conversations, …hopefully even arguments.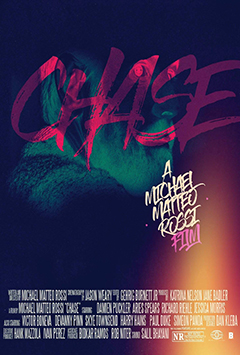 Chase
(USA)
4:30 PM
Director: Michael Rossi
Chase is a cold calculated hitman whose best friend and mentor Miles, looks at him like a golden racehorse. Things start to strain between the two once Chase's girlfriend Blair begins to try to form a wedge and have Chase distance himself from Miles, who she sees just as a user. Miles, being extremely cold himself, concocts a plan to keep Chase in line, but this results in absolute chaos for all the parties.
HRIFF AWARD WINNER - Best Action Film
WORLD PREMIERE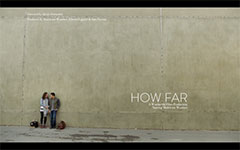 How Far
(USA)
6:00 PM
Director: Alexis Ostrander
Drama Shorts D19
The film centers around a bus trip home for the holidays that is abruptly hijacked mid-journey. A student is singled out and rather than coming together as a community, the passengers on the bus become isolated in self preservation, allowing unthinkable brutalities to happen to the young girl.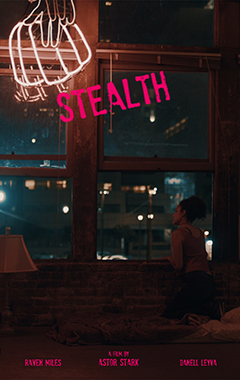 Stealth
(USA)
6:00 PM
Director: Astor Stark
Drama Shorts D19
Gia is waitress barely making it by in the grunge of Los Angeles. Unable to afford the prescriptions she needs on a daily basis, she resorts to the help of a nurse gone rogue. As the deal takes an unexpected turn, Gia finds herself going about her day as if nothing happened. While she tries to get through her shift, her coworker Emmanuel finally musters the courage to make a move on
All is at stake when the Unicorn Gang decides to pay them a visit.
WORLD PREMIERE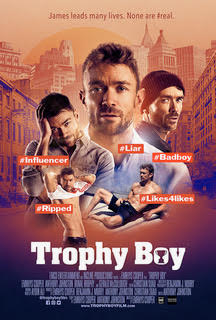 Trophy Boy
(USA)
6:00 PM
Director: Emrhys Cooper
Drama Shorts D19
James, a sexy, youthful sought-after instagram star in high-society and self-proclaimed 'Trophy,' is dumped by his wealthy live-in benefactor. Now he must learn that the real world is not the facade he's built for himself on social media.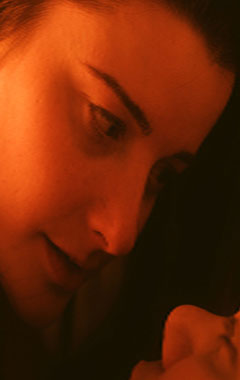 Tin Man
(USA)
6:00 PM
Director: Iah Bearden-Vrai
Drama Shorts D19
The lives of one loving couple clash between past and present in an emotionally raw unguarded altercation leaving them to ponder where it all went wrong.
WORLD PREMIERE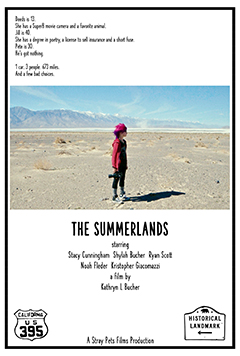 The Summerlands
(USA)
7:00 PM
Director: Kathryn L. Bucher
Part road-movie, part experimental documentary about family and the colonial history of Eastern California: "The Summerlands" is the story of half sisters on a road trip up California's Highway 395...
1 car. 3 people. 5 days.
A few bad choices.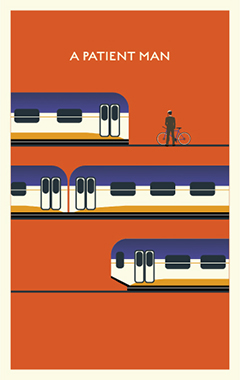 A Patient Man
(USA)
8:30 PM
Director: Kevin Ward
In the aftermath of a terrible car accident, a man tries to make sense of his life and seeks revenge for what he has lost.
After months of recovering from his injuries, Tom starts the long process of putting his life back together. Unwilling to get back inside a car, he buys a bicycle and starts taking the train to work, where he meets Aaron, a handsome and gregarious guy. While seeing a therapist, sessions begin to focus on Tom's wife, Beth, who was also killed in the car crash and had been having an affair before the accident. Left with grief and resentment, Tom becomes obsessed with finding the man who was sleeping with his wife.
Meeting Aaron on the train was no accident.
WORLD PREMIERE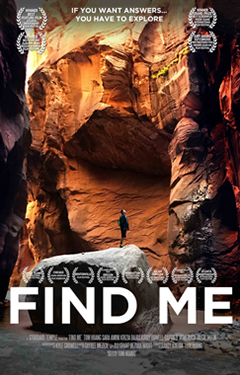 Find Me
(USA)
10:00 PM
Director: Tom Huang
An emotionally wounded accountant finally getting back into the world to search for his friend Sara, who has left clues for him about her whereabouts in National Parks across the West. His search takes him on hikes through gorgeous and awe-inspiring outdoor landscapes, which Sara has dubbed "Easy Adventures."
Each area, has clues that take him closer and closer to her whereabouts, but in the process he also discovers something about himself and how the wilderness can heal.
This multi-award-winning film features feature breathtaking scenery from our National Parks, including Zion, Death Valley and Yosemite National Parks, and will be making its Southern California/Los Angeles premiere with the festival. The Chicago Reader called the film "a strikingly original road movie… the stunning landscapes and Huang's low-key persona are enchanting, as are the ethnically diverse free spirits he encounters during his quest."

Feb 19th, Regal Cinemas LA LIVE
PG