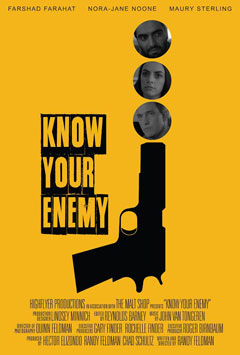 Know Your Enemy
(USA)
5:00 PM
Director: Randy Feldman
A Middle Eastern man invades the home of a young, affluent couple as a result of a road rage incident, and the results are a tense exploration of their preconceptions and misconceptions in this feature-length thriller starring Nora-Jane Noone.
Best Editing - Reynolds Barney

Feb 13th, Regal Cinemas LA LIVE
PG-13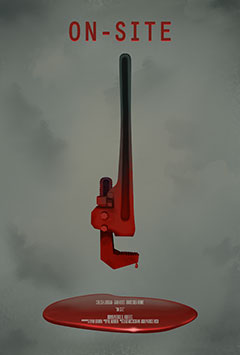 On-Site
(USA)
6:30 PM
Director: Patrick Q. Roberts
Nothing is what it seems when the manager of an apartment building becomes obsessed with a new couple who move in. This debut thriller from Patrick Q. Roberts, explores the consequences of being denied the comforts of "home". Starring Chelsea Jordan, Gabi Alves, and David S. Henne.
HRIFF AWARD - Best Feature Length Thriller
WORLD PREMIERE

Feb 13th, Regal Cinemas LA LIVE
PG-13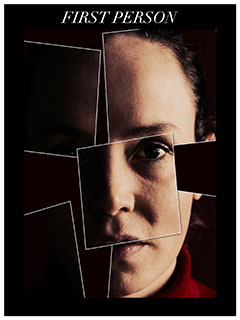 First Person: a film about love
(UK)
8:00 PM
Director: Ashley Cahill
Stifled by family life and a stranglehold of feminine expectations, a mother decides to pursue herself above all else and refuses to bend to society's mores even in the face of unspeakable tragedy. This feature-length drama follows a married parent in the middle of an; while her sister Catherine, a struggling actress who discovers she cannot have children of her own. Both sisters are forced to re-evaluate their lives when tragedy strikes. Starring: Valene Kane, Jazzy De Lisser, and Odessa Young.
WORLD PREMIERE

Feb 13th, Regal Cinemas LA LIVE
R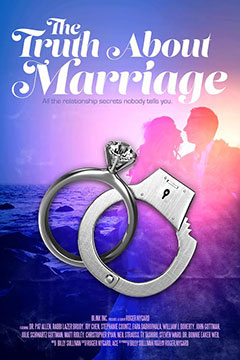 The Truth About Marriage
(USA)
9:45 PM
Director: Roger Nygard
This humorous and uplifting documentary presents some of the most challenging ideas about relationships - as it answers the question: Why do half of marriages fail, and why the rest are such hard work? Filmmaker Roger Nygard ("Trekkies") follows three couples filmed at their weddings, and then profiled many years later to see what happened after the honeymoon stage was long over.
A Malibu screenwriter marries a young bride imported from Prague and over the years, their roles reverse. A couple in Eugene, Oregon agrees they will continue dating others after the wedding. A rapper living and performing in Rio de Janeiro, Brazil vows to be single forever, and six years later he is married with a daughter. Their stories are full of twists, surprising lessons, and advice for others facing relationship problems.
HRIFF AWARD WINNER Best Documentary Feature

Feb 13th, Regal Cinemas LA LIVE
PG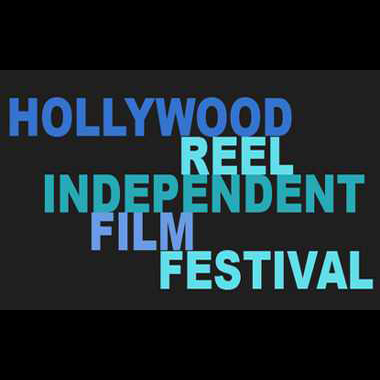 Opening Night Reception
9:45 PM
Start the festival off socializing with other festival filmmakers and guests
HRIFF Opening Night Reception, held in Downtown Los Angeles near LA LIVE, is our opening night get-together! One of the most fun parities of the festival. More low-key event then other events, where it is easier to make new friends or future collaborators.
A get-together not to be missed.
Buy your ticket today or purchase the HRIFF Awards Ticket Package to check out all of our party event!

Feb 13th, Regal Cinemas LA LIVE