Festival Slideshows More images at HRIFF FaceBook
| | | |
| --- | --- | --- |
| Red Carpet | Festival | Awards Ceremony |
HRIFF award winners and celebrity festival attendee videos.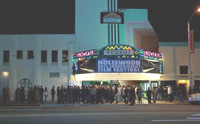 Celebrity guests include: Hilary Duff (Gossip Girl, Lizzie McGuire), Frances Fisher (Titanic), Kurt Fuller (Midnight In Paris), Jon Polito (Big Lebowski), Dominic Purcell (Prison Break), Michael Pare, Dee Wallace (E.T.), John Heard (Home Alone), Tyler Blackburn (Pretty Little Liars), Alex Meraz (Twilight), Duane Peters (Hunns), Mackenzie Philips (One Day at a Time), Haylie Duff (Napoleon Dynamite), Christopher Masterson (Malcolm in the Middle), Laura Prepon (How I Met Your Mother), Lloyd Kaufman, John Robinson, Danny Masterson (That 70's Show), and many more.
HRIFF Presents:
1960's & 70's Tinto Brass Retrospective featuring extended and restored prints of La Vacanza & Dropout, starring Vanessa Redgrave & Franco Nero.

Executive Producer Ron Howard and Director Bryce Dallas Howard present the new film: When You Find Me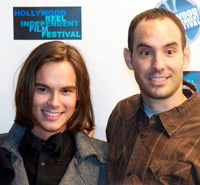 Last year HIRFF discovered talented new filmmakers Camilo Vila, Emil Larsson, Ryan Eggold, Toby Hemingway, Vanessa Dubasso, Elizabeth Mclaughlin, Christina Jun, Christine Marie Mantilla, and many more. We screened award-winning performances from future luminaries such as Laura Alexandra Ramos, Dean West, Emma Reaves, Jennie Marie Pacelli and Adam Rose. We believe the Hollywood Reel Independent Film Festival is the best place to find tomorrow's superstars.
2014 CALL FOR ENTRIES
NOW OPEN
HRIFF Presents: The 1960's and 1970's Films of Tinto Brass
A retrospective featuring extended restorations with new and restored footage from the Tinto Brass archive, including:

La Vacanza (1971)

Dropout (1970)

Nerosubianco (aka Attraction / Black On White) (1969)

Tempo Libero (1965)

Tempo Lavorativo (1965)





La Vacanza and Dropout, both starring Vanessa Redgrave and Franco Nero, have been unseen for 35 years!

A documentary on Tinto Brass in the 1960's

Q&A's from Tinto Brass and scholar Alexander Tuschinski

Roundtable discussion on the early films of Tinto Brass